What happened to iSpoofer? Why iSpoofer shut down? Can we still spoof in Pokemon GO 2023?
The answer is Yes! I spent a lot of time finding the best alternative to iSpoofer Pokemon Go is not only safe but stable too.
I am a big fan of Pokemon Go but moving a lot was kind of hard for me to play. So, I got on iSpoofer. It helped me fake my locations in the game for more progress quickly.
But what I received recently was a deadly email that took off all my excitement to play Pokemon Go ever again. My subscription was canceled because iSpoofer was shutting down.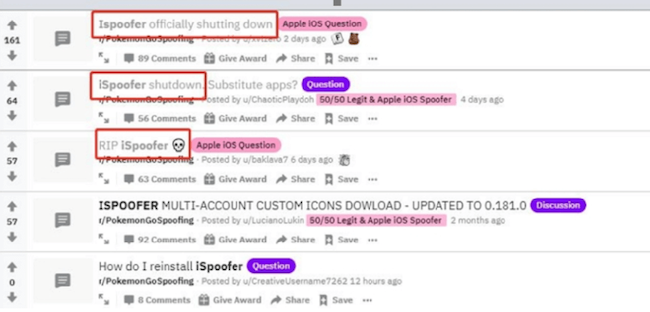 I spent all my time looking for an alternative to iSpoofer Pokemon Go that could provide me the same fun with enhanced features.
Luckily, I found the best alternative to iSpoofer Pokemon Go that was not only safe but stable too, which means it will never shut down.
You can also learn about this method if you go with me till the end.
Does iSpoofer still work for Pokemon GO in 2023?
I have seen many people wondering if iSpoofer still works for Pokemon Go or if not, will it work again. Well, the answer is no. It is permanently shut down by the company. If you are curious about why iSpoofer shut down, here I listed the reasons:
It was against the rules of Pokemon Go to use third-party apps.
A lot of users got their accounts banned because of iSpoofer.
People couldn't use the product, so the company permanently closed iSpoofer.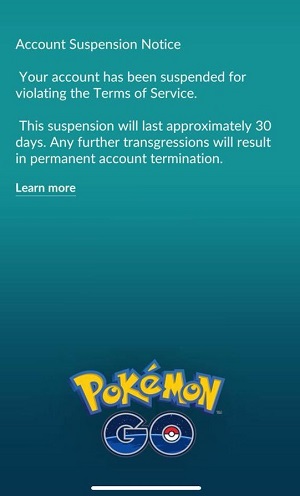 If you are a iSpoofer Pokemon Go iOS fan, you must already know that the owner shuts it down. But the problem is what we will do now? Is there any other spoofer we can go for? Will it be safe and secure to use? The answer is a big yes. And I can say this to you with my weeks of experience using this tool.
Best Alternative to iSpoofer Pokemon GO
After the shutting down of iSpoofer, I was so anxious to find another iSpoofer Pokemon Go that could fulfill my requirements. I tried out almost all the spoofers available on the internet, but all in vain. Trying out these third-party apps for days, luckily, I found the perfect tool. I am never going back to any other application or tool.
Mobitrix MagicGo
If you are curious about this fantastic tool Mobitrix MagicGo, let me introduce it to you. Mobitrix MagicGo is a third-party application you can use to virtually visit any place in this world with just one click. It is one of the best tools to use for location-based games and applications.
Let's see the features of Mobitrix MagicGo.
Features
Easy-to-use: The interface of Mobitrix MagicGo is very simple, and you can change your position with just a single click. You can also save locations in history.
No limitation: You do not have to actually move somewhere. This tool can be used to modify all the settings without any limitation, such as synchronizing movements or adjusting moving speed in the game.
Supports modes: With Mobitrix MagicGo, you can use a virtual joystick to move up, down, left, or right for better gaming.
Pros
Mobitrix MagicGo is super easy to use and safe.
You do not have to jailbreak your iOS devices.
You can also adjust your moving speed without even moving.
It supports all the location-based applications and games such as Pokemon Go, Whatsapp, Facebook, and fitness apps.
The tool is compatible with all the latest iOS versions and models such as iOS 15, iPhone 13, 13 Mini, and 13 Pro Max
Steps
Connect your device to the computer and launch Mobitrix MagicGo.
Click Start and choose the place you want to move to.
Click Move.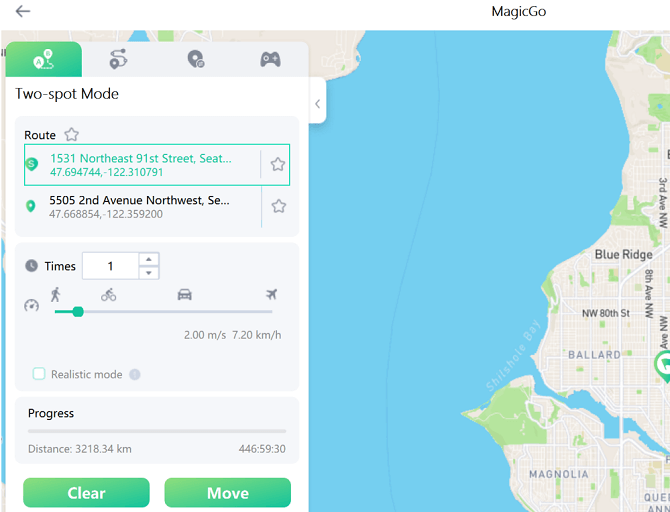 And boom, you are done.
Although I used iSpoofer Pokemon Go for myself, it was against the terms of the game. Even if it wasn't shut down and you continued using the third-party application, there was a high chance that your Pokemon Go account would be banned.
After getting my account banned for once, I realized that using a safe spoofer provides me with more benefits. That is when I discovered Mobitrix MagicGo. Not only did it relieve my tension of not getting banned anymore, but I got to catch a lot of rare Pokemon and increased my XP (experience points).