An ideal Pokemon Go spoofer can not only change your device location, but also prevent your account from being banned.
I have collected all the best and easy methods during my research and shared them here in this tutorial with you.
One of the most challenging issues I encountered when playing Pokemon Go was a lack of available Pokemon. I used to keep wandering and trying my luck, but it nearly always culminated in exhaustion and frustration.
To discover additional Pokemon, I tried utilizing a VPN to change my location, but this required me to travel, which was not a viable idea constantly.
Finally, I discovered the finest Pokemon Go spoofers, which I will reveal in this post. Their spoofer not only allows you to change your location, but it also helps you acquire more Pokemon without leaving and while being in the comfort of your own house! You can capture any uncommon Pokemon at home after reading this post by reclining on the sofa like me.
Spoofers for Pokémon Go for iOS
The most recommended Using Mobitrix MagicGo to spoof Pokemon Go
Location spoofing applications for iOS might be challenging to find, especially ones that don't require a computer. The bulk of them are out of date, have low ratings, and will most likely be discovered by Pokémon GO very soon. Fortunately, there is a single remedy.
While using Mobitrix MagicGo, I realized that not only does it give GPS changes with a single click, but it also allows users to navigate about any place with ease without ever walking. Furthermore, it is safe and secure, and it will not ban your account if you move your location several times.
Features:
You may switch to any location with a single click to locate additional Pokemon, and you can pin historical landmarks.
Two-spot mode is fantastic! You may create false moments on the map and have them automatically sync with Pokemon Go. Even Support changes the pace to help you amass kilometers and earn XP faster.
Support Joystick Mode, which allows you to control up and down, left and right, for a more immersive gaming experience.
Steps to use MaicGo:
You may update your GPS position by following these steps:
Connect the iPhone to your computer and run the software.
Click Start and select a position from the map.
Click Move.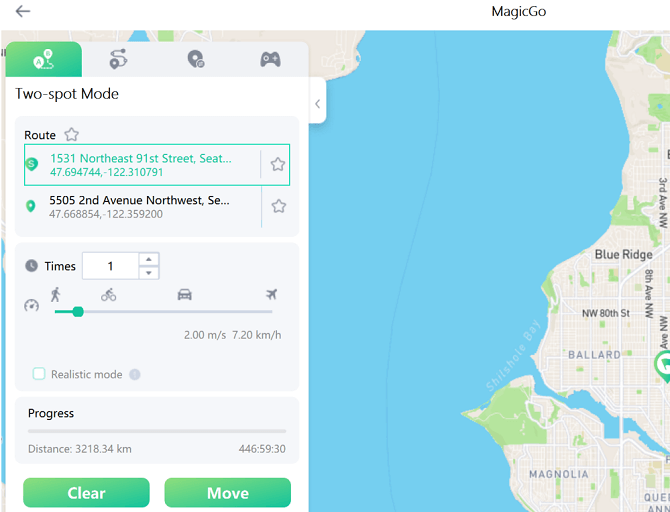 Trustpilot
Why Do I Recommend Mobitrix MagicGo?
The most user-friendly UI, straightforward methods, and the ability to obtain more uncommon Pokemon while lying down in bed.
You may also simulate strolling between different locations at your own pace.
Support the most recent iOS 16 and iPhone 14/14 Plus/14 Pro Max.
Safe: No jailbreak is required. Pokemon Go will not detect the location spoofer and will not issue a warning or strike.
iPokeGo for Pokemon Go
The iPokeGo app has many features that will elevate your Pokemon acquiring experience to a whole new level. While leaving your present location, you can change your GPS location to any place you wish. However, be cautious because the organization may discover your proper location and terminate your account.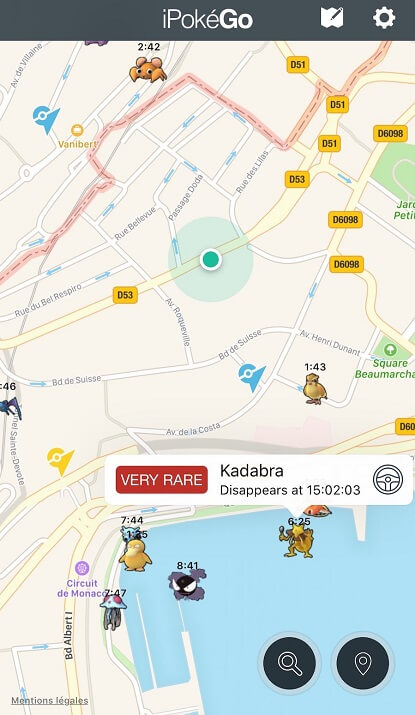 Pros:
No need for a computer.
Easy to use.
Cons:
The likelihood of your profile being blocked is significant.
Thinks pays the majority of the helpful features iTools.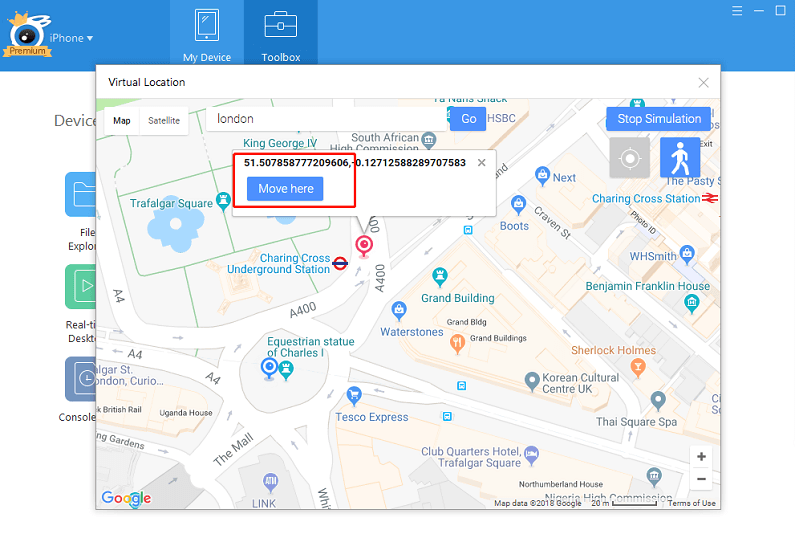 While using tools to spoof Pokemon go, the best thing I found out was it doesn't require me to jailbreak my iPhone. It enables me to use different locations on the map without leaving my room. However, it has one catch: it doesn't have an IOS app. Therefore I have to connect it via my PC.
Pros:
No jailbreak needed
Unlimited spoofing options for premium users
can use it to back up and restore your iPhone data
Easy to operate
Cons:
The free version only allows three location changes
Premium plans start at least $5 a month
Pokemon Go Spoofers for Android
AnyTo
I discovered that the Anyto Android app could change the GPS location to any other location on the map while using it. The most excellent part was that it worked on Pokemon and other games. This allowed me to create my path on the map while concealing my present position. While sitting at home in New Jersey, I was traveling the streets of New York, capturing Pikachus and other Pokemon.
Pros:
Simple to use Support for different Android models
Cons:
Do you need to download software on your desktop computer?
Fake GPS Location
Fake GPS Location is a spoofing app for Android. You can spoof in Pokemon Go without getting banned if you install it on your Android phone or tablet. You may also change your GPS position by inputting latitude and longitude. If required, you can change the speed at which the path is tracked.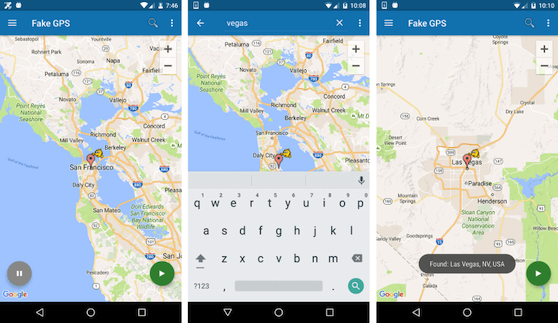 Pros:
Excellent rating of 4.3/5
App design is simple to use.
There is no need to download applications on the desktop.
Cons: In Pokemon GO, you cannot mimic traveling between locations.
Mock Location
Another excellent Android spoofing program for Pokemon Go is Mock Location. It may simply and safely replicate your location information without rooting your Android smartphone. It does, however, provide a 24-hour free trial. As a result, if you want to access the premium features after the free trial time is up, you must buy the full version.
Pros:
Simple to use;
free trial accessible within 24 hours;
no need to install software on the desktop.
Cons:
After the free trial, each item costs $0.99 and $10.99.
Not Working Pokemon GO Spoofers You Should Avoid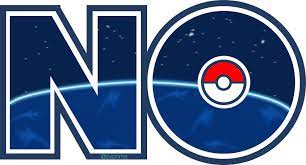 If you've been looking for ways to spoof Pokemon GO locations on the internet, you may have come across some videos that teach you how to spoof placements even quicker. This requires the installation of one software, PokeGo++. It's believed to be a modified official application that allows you to impersonate Pokemon GO locales with a single click. With the promise of moving your character around using an on-screen D-pad, this option seems enticing. This sounds like a more straightforward solution than utilizing a VPN with a spoofer. Thus it immediately attracted my interest.
The problem is that programs like PokeGo++ do not appear to work. According to the advertisements, all you have to do is go to sites like OkTweak.com, injectme.online, or appskd.com and download (or inject) apps to your phone via your browser. The reality is that these applications do not exist. In my experience, I've never even given them a chance. Instead, an app began blasting me with advertising, implying that I would be allowed access if I clicked on enough of them.
Because this approach has never worked for me, I cannot recommend programs that enable a rapid "injection" of Pokemon Go spoofing.
Is VPN a good Pokemon GO spoofer? 
It is not suggested to use a VPN since it can only change location and does not provide virtual movement synchronization. You still have to search for Pokemon, which is exhausting and time-consuming.
Furthermore, playing Pokemon GO requires you to accrue kilometers to boost your XP, so instead of utilizing a VPN, consider using one of the Pokemon GO spoofers described in this post to create a false location and synchronize virtual motions to Pokemon GO.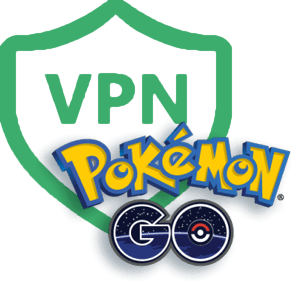 The current GPS location restricts Pokemon finding. The Pokemon GO spoofers discussed in this post can assist you in simply changing location and spoofing Pokemon GO on iOS.
Mobitrix MagicGo can assist our Pokemon Go players in changing positions with a single click, and the virtual movement is seamlessly synced with Pokemon Go! So good that you can easily catch rare Pokemon at home, just like me!