Little-Known Ways for iPhone Battery Replacement
Smart devices don't live forever. One day or the other, their battery is gonna be toast. But that might not be the end of the road for your device. You can replace your device's battery to give it a new life.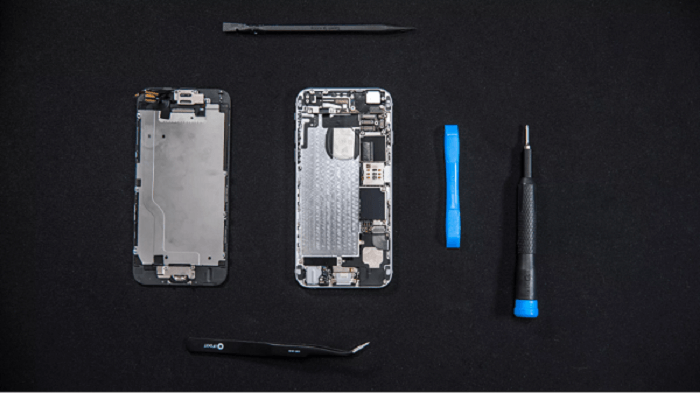 Now, if you're not in a techy field, you're probably not familiar with battery replacement or how to go about doing it. Before writing this article, I had no idea either. But then I did some research and learned everything there is to know.
If you wanna know as well, read the following article.
Part 1: Reasons You Might Need to Replace Your iPhone's Battery
Devices get old, and then they start to become useless. One of the greatest signs of an aging device is battery issues. Once the battery has finished its life, your iPhone's performance is slowly going to get worse and worse.
In technical terms, this will mean that the performance of your smartphone is going to be throttled. You can always prevent this by manually disabling the throttling option. However, that will just cause your iPhone to crash more. And that isn't what you want wither.
So, in situations like these, where your phone battery has taken a hopeless turn, there is no other choice but to replace it. And that is why you're here, reading this article.
Part 2: How Much Does It Cost to Get Replacement Battery for iPhone?
Now when you consider getting your iPhone's battery replaced, you have two options. You can either go to the Apple store to get the battery replaced yourself or send your iPhone to the Apple store. In the second case, you will also need to pay for delivery services.
The price of a replacement battery will also depend on a few other factors. So basically, there are two further situations:
1. You Have Warranty or AppleCare+
If your phone has a warranty, then good news for you. You don't need to pay for a replacement battery. You can get it replaced for free. The same will go for those of you who have AppleCare+.
This will apply to all eligible iPhone models. Yay!
2. You Don't Have Warranty
If you don't have a warranty or insurance on your phone, such as AppleCare+, you can still get your iPhone battery replaced. It's just gonna cost you a little. The price of the replacement battery will differ depending on the model you have.
Newer Models
Newer models of iPhone include iPhone X, iPhone XS, iPhone XS Max, iPhone XR, iPhone 11, iPhone 11 Pro, iPhone 11 Pro Max, iPhone 12, iPhone 12 Pro, iPhone 12 Pro Max, and iPhone 12 mini, iPhone 13, iPhone 13Pro, iPhone 13 Pro Max, and iPhone 13 mini.
You can get a replacement battery for these models for $69.
Older iPhone Models
The relatively older models of iPhone include iPhone SE (2nd Gen), iPhone SE, iPhone 6 and 6 Plus, iPhone 6s and 6s Plus, iPhone 7 and 7 Plus, iPhone 8 and 8 plus, all other models that may be eligible.
You can find the replacement battery for these models for $49, which is relatively cheaper than the newer models.
Part 3: What Are Your Options to Get the Battery Repaired?
If you want to take an official route provided by Apple to get your battery repaired or replaced, you have the following options:
1. Go to an Apple Store
You can go to an Apple store to get the battery replaced. In this case, it will cost you $49. You can either arrange an appointment with the Apple store beforehand, or you can visit an authorized Apple service center.
If the problem is simple, they will try to get your iPhone fixed within your visit. In the case that the problem is extensive, they might need to send the battery to their repair center. For a situation like this, you'll have to wait 3-5 business days before you can get your phone back again.
2. Send Your iPhone to An Apple Store
You can also make an arrangement with an Apple store for them to come and pick up the device from your home. This is a better choice for safety in the COVID situation right now.
In this case, you will have to pay both the basic replacement fee of $49 and delivery charges. The Apple center will send someone with a box to collect your phone. You will then have to wait 3-5 business days until your phone is delivered back to you.
As we are still in a highly unpredictable situation due to COVID, this can be an extra financial burden.
If you can't take your phone to Apple center or you don't want to, you can follow the method below. My recommendation will always be to take it to the Apple Support center at least once for help.
They can help you understand the problem and solution better. Maybe you won't even need a battery replacement. Who knows? So, it's better to get a consultation once.
If you still want to take another route, you can follow the method below:
3. Replace Your iPhone's Battery Yourself
Yes, you read right. You do actually have a DIY option to replace your battery. However, before you move forward, you should know one thing. Opening an iPhone yourself or through an unofficial service provider will make your phone's warranty void.
Then again, If your battery is messed up to the point that you need to change it, then chances are that you have already crossed the 12-month warranty time provided by Apple.
Now, if you want to replace your iPhone's battery yourself, you can follow the link to Video 1 or Video 2. Both these videos thoroughly explain how you can replace your iPhone's battery. They are easy to understand and take you through the process step-by-step.
You can alternatively also follow the instructions if any are provided by the battery vendor. These can, however, be harder to follow. So, I suggest that you either stick with one of the two videos above or find a video or pictorial manual.
To Sum Up
If your iPhone's battery is taking its last breaths, so to say, you're gonna need to get it replaced. There are many ways you can get your battery replaced. Apple itself provides multiple ways for your ease. So, if you're interested in getting your phone battery replaced, go through the article above.