Apple's iOS 15 update has brought some extremely brilliant features.
Not all iPhone models are suitable for updating the latest version of iOS. And it cannot be downgraded to the previous version.
You will find in this article all the information about updating the iPhone software, and the many ways to update, including some troubleshooting solutions.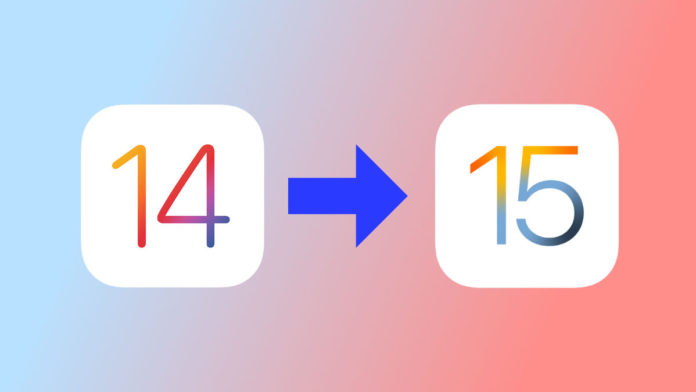 Receive a sudden pop-up on your iPhone prompting you to update your software?
Do you know what's in store for you after you decide to update your iPhone? It's time to learn about this.
Earlier this week, I saw an update notification for iOS 15. As I am addicted to testing new technologies and innovations, I upgraded my iPhone from 14.8 to iOS 15.
The results haunted me. My voice memos in iPhone 11 stopped working and when I tried to open it black screen appeared. You just can't throw away your iPhone in such a situation? Can you?
But the good thing is that I managed to solve the problem. Now I'm going to share with you a few tips about iPhone software updates with my real experience.
If you're interested in updating your iPhone to the latest iOS version, then this article is going to be very exciting for you!
Part 1 Why Do We Need to Update iPhone Software?
Don't you think that updating iPhone software is a better experience in most cases?
Especially when you are enthusiastic about enjoying new features proposed by the latest version.
In addition, these updates fix some system loopholes and are essential to maintain your device's security.In case you are unaware of the fact, let me reveal that Apple's iOS 15 update has arrived on Sept 20.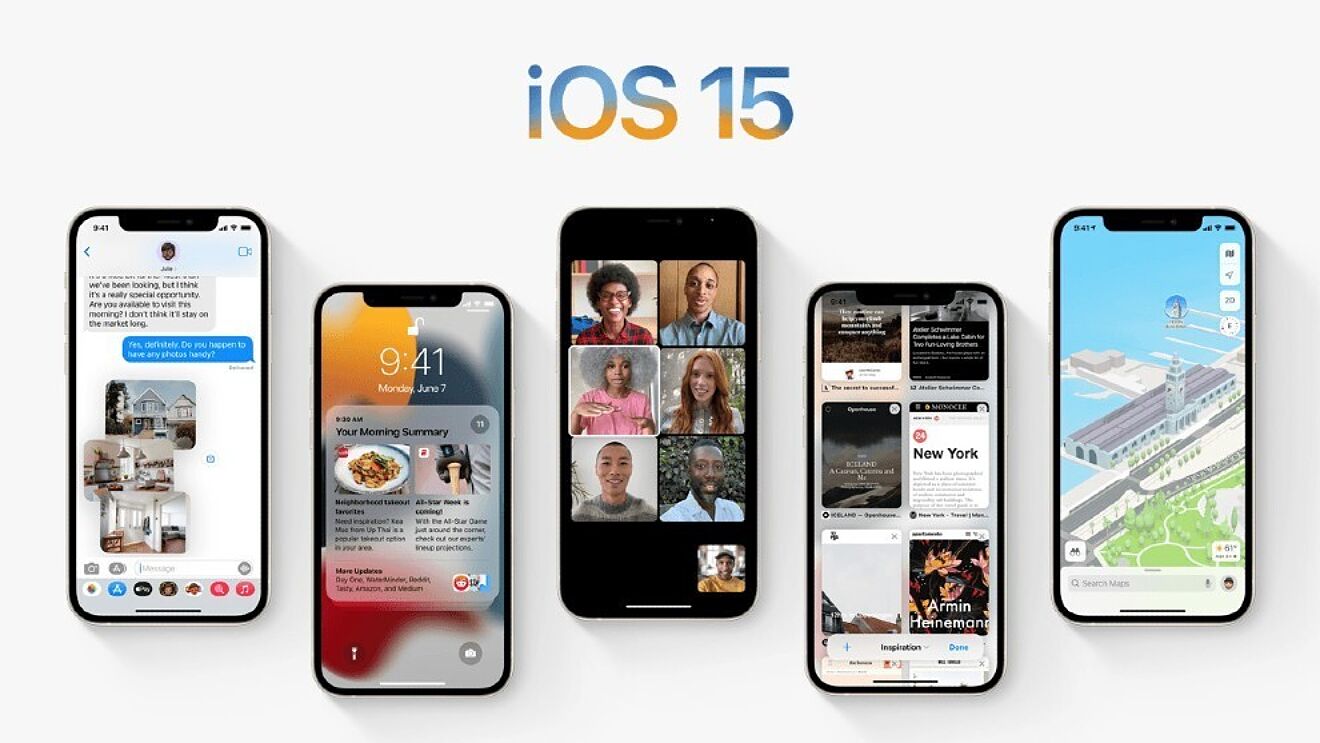 This update has brought some extremely brilliant features such as FaceTime-calling your friends on Android, iMessage sharing features, Apple Map updates, Focus Mode for managing notifications, and the latest wallet update allows you to store your driver's license on your iPhone.
However, there are some rare instances where updating can be troublesome. Hence, you must know the dark side as well. Consider the following points that I've compiled for you before updating your software.
Make sure your iPhone is compatible with the iOS 15: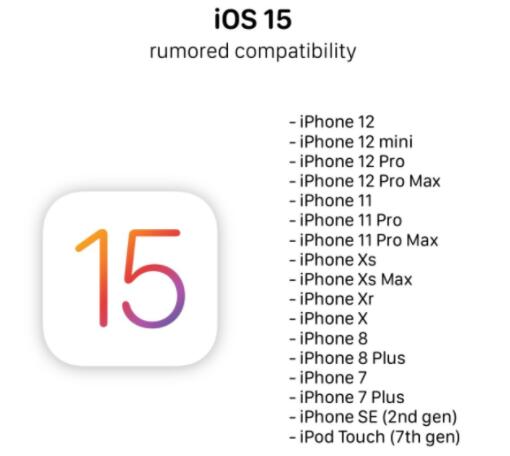 The actual reason behind updating your iPhone software is to enjoy advanced features, improve your phone's performance, and enhance your device's security.
But sometimes this could be a bad experience for you. Wondering when?
Well! When your older device doesn't support the new operating system. As I mentioned above, this is exactly what happened when I updated my device. Ah! I juggled a lot with my weirdly behaving iPhone.
Whatever the situation may be, make sure to visit Apple's website before updating your device to see which version of iOS is compatible with your iPhone.
Note that update cannot be downgraded
Are you taking the iPhone update software issue lightly?
Beware, this matter is serious as Apple said, "Note that after a software update is installed for iOS, iPadOS, tvOS, and watchOS, it cannot be downgraded to the previous version."
This means you need to think carefully before you make the decision to update. Once the decision is taken, you can no longer revert to the previous system. Furthermore, if the latest version is not compatible with your iPhone, be ready to face the consequences.
The story of the dark side doesn't end here. Let's have a look at some other disadvantages of updating your device.
Other disadvantages of updating latest iOS: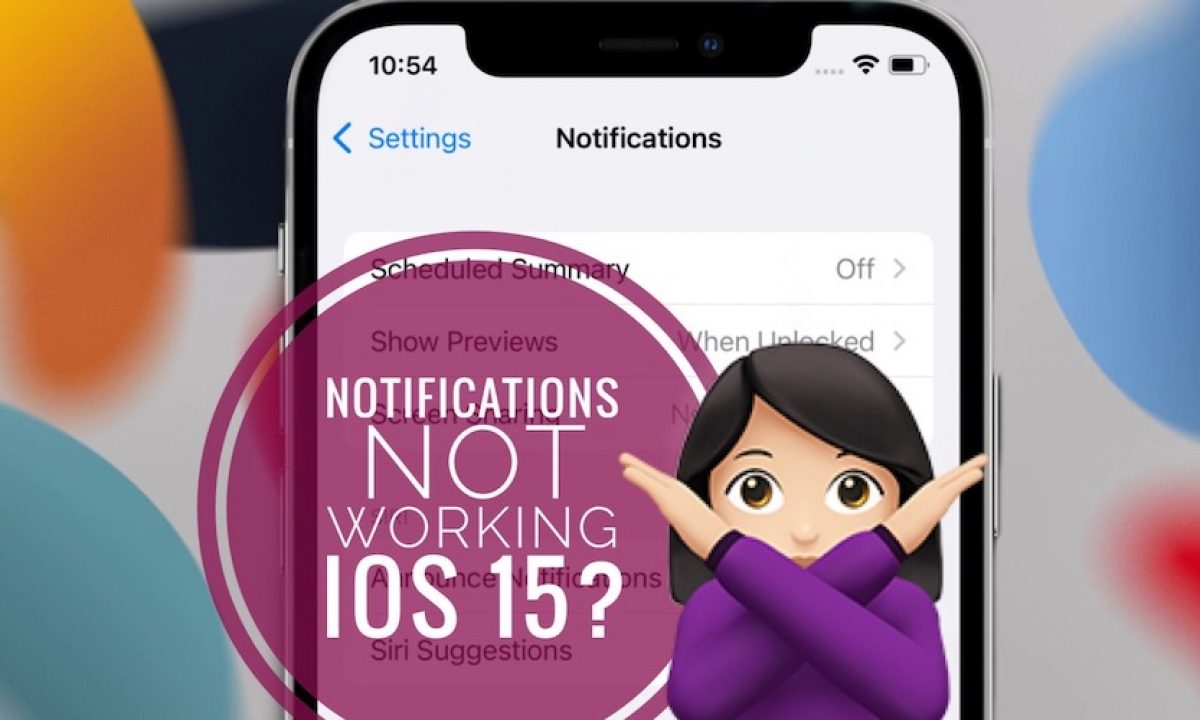 Bloated and cluttered UI with many new features you don't want:

If you ask me, I really don't desire to have the features introduced in newer updates, especially since iOS 11.

The reason is my observation, according to which the interface has gotten very bloated and cluttered over the years.

Slow down device:
Generally speaking, updating your old device may slow it down as well as disrupt its performance. For example, On iOS 7, iOS 10, and iOS 9, respectively, the iPhone 4, iPhone 5, and iPhone 4S perform slowly.
People have even reported to me that after updating their iPhone 4S to iOS 9, the device was practically unusable because of the systemwide lag they experienced just after the update.
After reading the above disadvantages you might have carefully weighed the potential trouble caused when you update your device. Ready to know more?
Great! For the process to go smoothly, you should take certain steps before upgrading to iOS 15. Let's explore these steps in the next section.
Part 2 How to Update iPhone Software?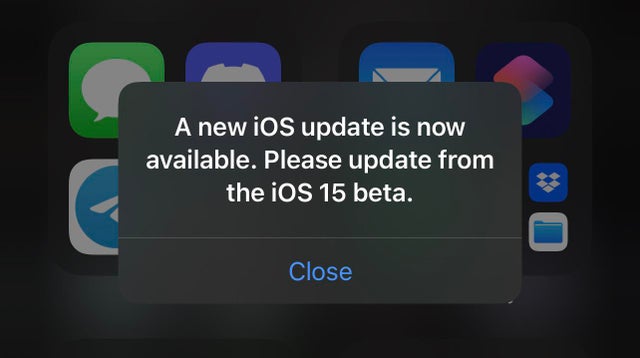 Generally, if you receive a message that an update is available, then:
Click Install Now if you wish to start instantly.
You can tap Later and choose Install Tonight or Remind Me Later to install later.
If you select Install Tonight, you'll be prompted to plug your device into power overnight,write and your device will be updated automatically.
Alternatively, you can use the Settings app on your iPhone to update.
However, I have come across many users who face difficulty when updating their devices because they have not prepared their devices for the update.
What exactly does preparing your device mean? Well! I have done some hard work for you and formulated a list of these preparations. Let's reveal the list together.
Preparation Before Updating iPhone Software:
Make it a habit to back up your iPhone before installing an iOS update (or updating an iPhone with irreplaceable data).
The easiest way to do this is through iCloud or iTunes.
Check that your backup has been completed successfully (in iCloud or iTunes), ensure that all of your photos are in iCloud.com if you use iCloud.
Connect your computer to a different Wi-Fi or Ethernet network if your computer is using a Personal Hotspot.
When updating your iPhone, keep it fully charged, since the update may take a while.
The screen passcode is mandatory.
A normal rule of thumb is to leave at least 10% of your iOS device's capacity free. Make sure you have this much storage free before you proceed.
Have you done all the above preparations? Good work! Now go ahead and start updating your iPhone. The first method, which I will share with you, is through the Settings app. Let's learn how it works.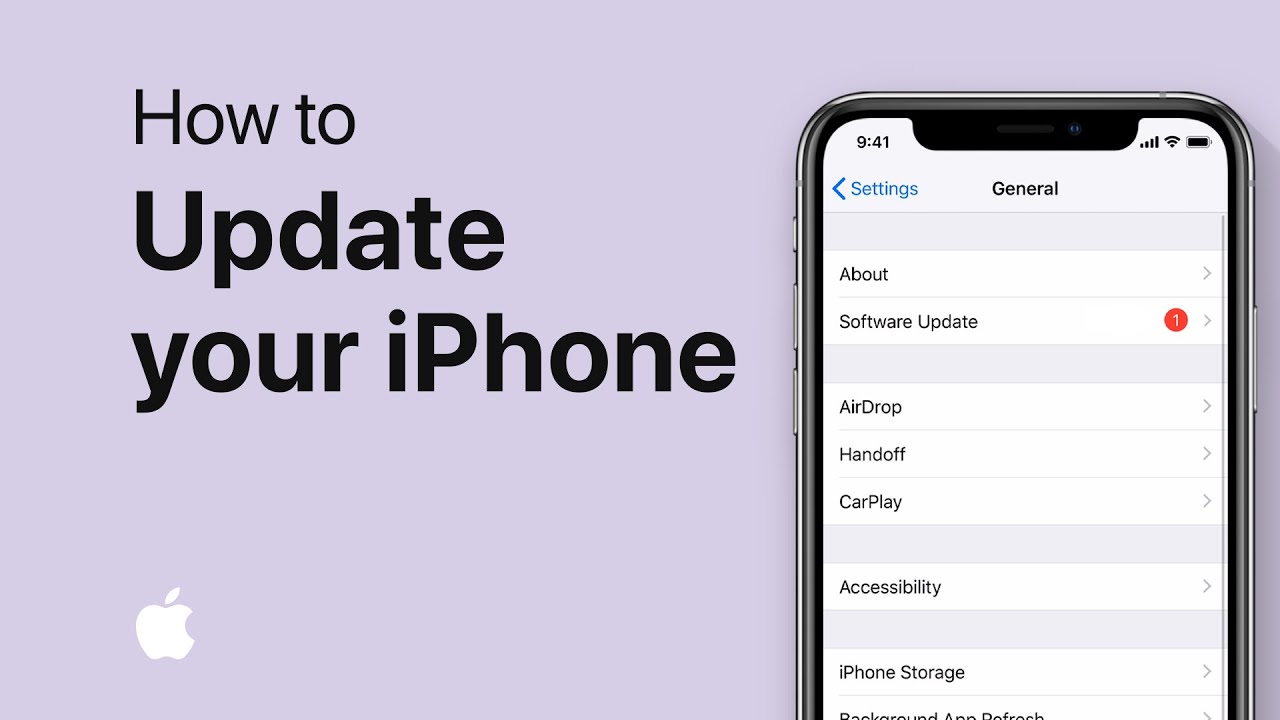 Method 1 Update iPhone Software Wirelessly Via Settings
According to my observation, I have noticed that many iPhone users update the device directly without connecting it to a computer. The process is what Apple calls wireless installation.
There are certain things you require before you start updating your iPhone via Settings app. This method also has some disadvantages. Let's have a look at them.
Requirements:
You will need a USB cable to plug your iPhone into power.
A Wifi Network is required.
Ensure to have enough space as I mentioned before.
Disadvantages:
One of these reasons might prevent you from updating your iPhone, wirelessly or over the air.
Unavailability of enough storage space on your device
Updates take a long time to download
Error reaching update server
The update does not complete
Steps:
Make sure the Wi-Fi is turned on and then plug the device into a power source.
From Settings, navigate to General, and then click on Software Update.
Whenever you see two software update options, select the one you want to install.
Click Install Now. Alternatively, you can click Download and Install to download a new update, enter the passcode, then click Install Now.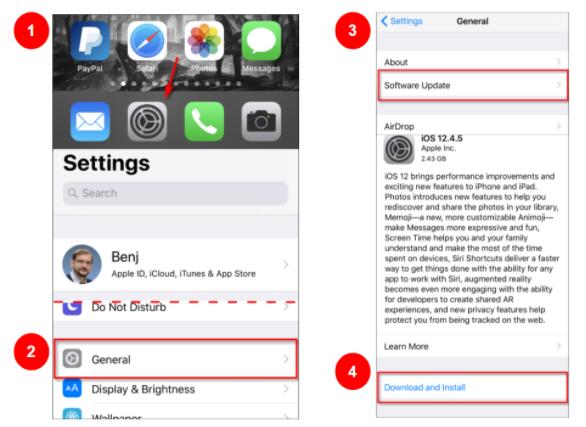 This was all about updating your device through the Settings app.
However, you might have realized that it is not a foolproof method as I already stated the reasons why this method could fail. This takes us to another method in which we can use iTunes to update our device.
Method 2: Update iPhone Software Via iTunes/Finder
The other way round is to get your device updated via iTunes or Finder. Apple also recommends updating your iPhone via iTunes or Finder and guides us along the way. Follow these steps to get going with the process.
Disadvantages:
The process is lengthy and the success rate is low.
Apple's iTunes software interface doesn't feel good to use and it frequently fails to connect.
There is a possibility that the method may fail to work, causing the whole process to begin from scratch.
Steps:
The following steps will help you download the latest version of iOS or iPadOS using your computer:
Open Finder or iTunes on your computer.
Connect your device to your computer.
Locate your iPhone on your computer. You will find it on the left under "Locations" in Finder; click it. In iTunes, you will find the iPhone icon near the top of the toolbar; click it.
Trust the device if prompted.
Choose General (in Finder) or Settings > Summary (in iTunes) from the window that appears with information about your iPhone. Tap "Check for Updates."
When an update is available, click "Download," and thereafter, click "Update".
If prompted, enter your passcode. When the update has been installed, you will be ready to use the software.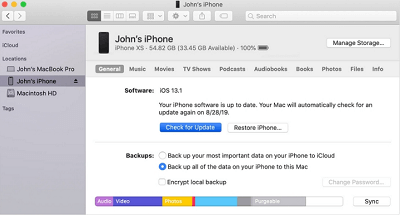 If you've successfully accomplished the goal of updating your iPhone, Bravo! You finally did it.
But what if the update wasn't finished successfully? Was it interrupted or did some other thing go wrong?
Well! No need to get disappointed because I have compiled a few problems that you might encounter during the process of the iPhone software update. To your relief, I'll be giving the solutions as well. Let's get into the details.
Part 3 How to Fix Update Failure?
Method 1 Remove the update If you can't install the latest version
Is your iPhone operating normally without any screen issues even if you tried but couldn't install the latest version of iOS or iPadOS?
In this case, you must try downloading the update again follow the steps below:
Steps:
Navigate to Settings > General > [Device name] Storage.
Find the Update option in the list of apps.
Click Update, then tap Delete Update.
Download the latest update by going to Settings > General > Software Update.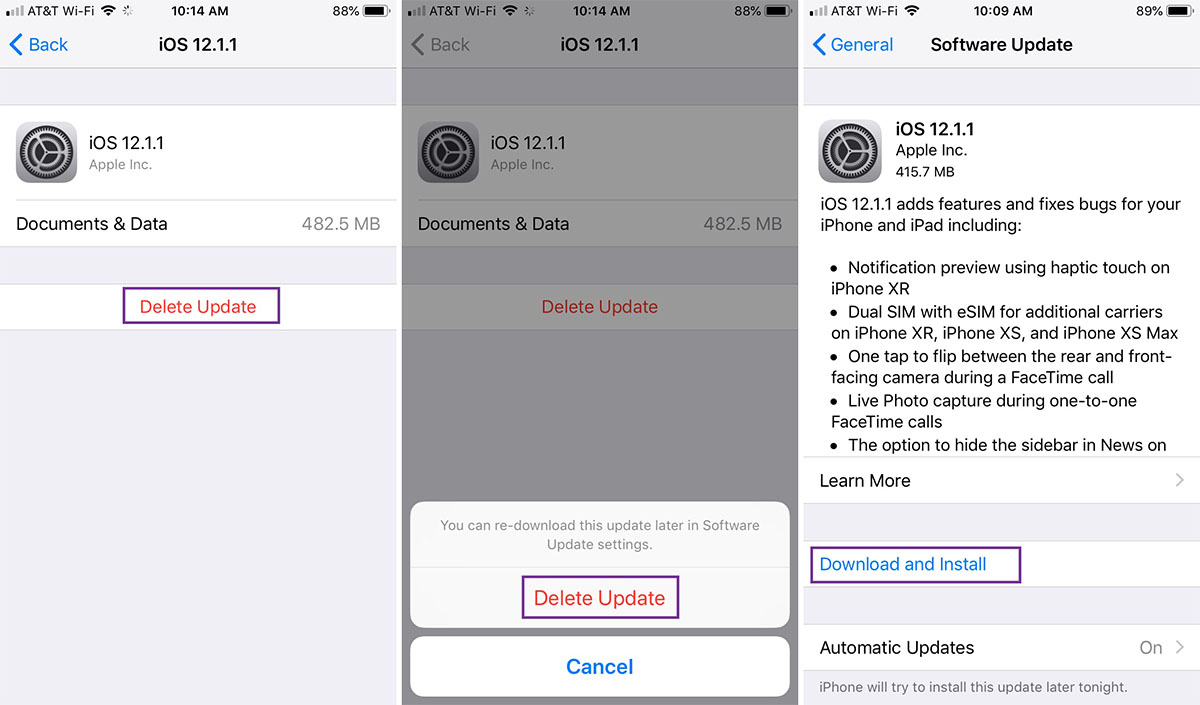 It would be great if all goes well. But if you are unable to fix the update failure with the steps mentioned above or your device is behaving abnormally like the screen is stuck on the Apple logo etc, you will need to use recovery mode to fix the problem. Here is how it works.
Method 2 Use Recovery Mode to Fix Software Update Problem
Has your iPhone started behaving weirdly after you made an attempt to update it? Using recovery mode is necessary if the following issues appear on your iPhone after an update:
Your computer doesn't recognize your device.
It tells you that it is in recovery mode.
If your screen has been stuck on the Apple logo for several minutes with no progress bar.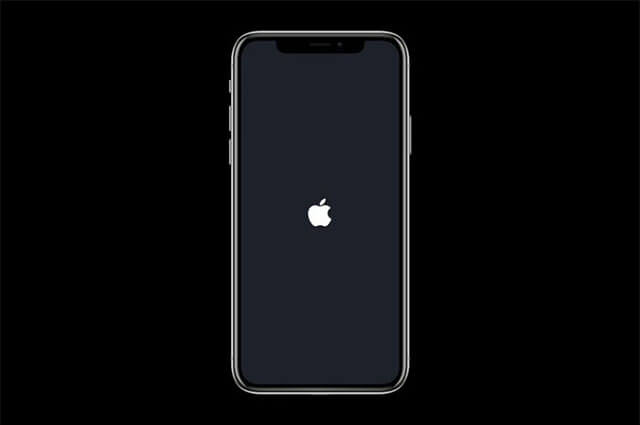 Note: Find out what to do if the progress bar appears on your screen for several minutes.
Though this method is recommended by Apple, it has some drawbacks which are mentioned below.
Disadvantages:
The process is time-consuming and has a low success rate.
The interface of the iTunes operating system does not feel pleasant to use and often fails to connect.
This method will wipe out all the data in your iPhone, which may result in some deleted data that was not backed up in time.
Steps for using Recovery Mode:
Keep your Finder or iTunes up-to-date.
Open Finder or iTunes. (Close iTunes or Finder if it's already open, then reopen it.)



Locate your iPhone on your computer. If you are given the option of restoring or updating, select "Update".
Once the update or restoration is complete, set up your device.
As I said before, this method does not have a high success rate. Why am I so sure? Because I have experienced it first hand.
A few months back, I updated my iPhone because I wanted to test the latest system. After charging my iPhone during the night, I connected it to the internet, but it hadn't updated when I woke up the following morning.
All I could see was a stuck screen having the Apple logo with no progress bar. I then used recovery mode but it didn't work either.
I had to search for other solutions and I ended up exploring "Mobitrix Perfix." This tool solved my problem instantly and saved me from struggling any further. Let me reveal the details of this magical tool to you.
Method 3 Update iPhone Software or Fix Update Failure
What can Mobitrix Perfix do?
In addition to fixing 95% of iPhone problems, Mobitrix Perfix will update your iPhone to the latest iOS version after the repair.
Advantages:
Fast: It normally takes 30-60 minutes to perform the repair without iTunes.
High success rate: With a 95% success rate, standard repairs can fix iPhone issues while keeping all the original data of your device. Advanced repairs usually result in a 99% success rate.
Easy to use: It is the easiest solution for anyone, regardless of their technical background.
Steps:
Download and Install Mobitrix Perfix.
Connect your iPhone to your computer.
Click on "Start", then choose "Standard Repair".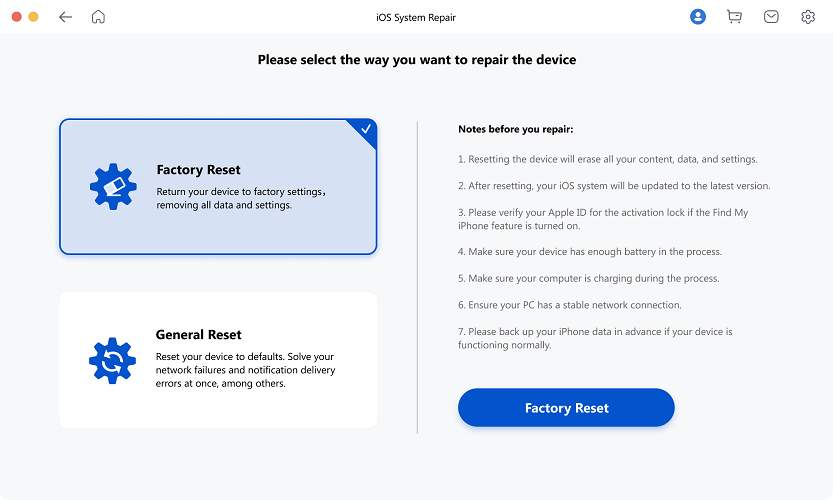 With its standard repair mode, I was able to repair my iPhone quickly. It successively helped me get out of trouble when my voice memos failed to open up, as well as when my iPhone didn't update successfully after a useless overnight effort.
Moreover, Perfix keeps all my data safe! Although I did make a backup before the update, it's always better to save the time of restoring the backup again, isn't it!
Moving on, Below I have compiled some other methods to help you out and fix iPhone software update issues.
Other Methods For Fixing iPhone Update Failure
Method
Explanation
Update your Mac and
PC to the latest versions
Make sure your Mac is updated. If you use a PC, be sure to get Microsoft updates.If you use iTunes, make sure you're running the latest version.
Plug iOS device
directly into your PC
Directly connect an iOS device to a USB port on your PC (not through a keyboard or USB hub). If you still receive an error message, try a different cable.
Restart
Switch off your computer and your iPhone. Then switch them on again.
Ensure your computer's
security software is
up to date
There may be software on your computer that needs to be updated, changed, or uninstalled if it interferes with iTunes.
Try again
Use the same network again to update your device. Try updating your device using another network if you're still receiving one of these messages.
By now I have provided you with plenty of tips and tricks to update your iPhone and enjoy the benefits of the latest iOS version. Wait! The story is not yet over.
There is one more important thing to do that is overlooked by many people. What's that?
Well! You need to verify the software update. How could you just write your exam and hand over the paper to the examiner without revising and verifying whether all is OK or not? So, don't forget this essential step.
Part 4 After Update: How To Verify Software Update?
As I mentioned above, it is significant to cross-check the update after you've finished with the process. Ensure that your iPhone has the most current updates installed. Here is how you will do this.
Steps:
Click Settings, then tap General.
Click About.
In case a Carrier update is available, it will prompt you to install it.
If the iOS version matches the current software update details, the device is up to date. Yes! You did it.
If you still have some queries about software updates on the iPhone, I have more to show you. Below I have compiled some questions and answered them. Let's move on to our FAQs section for additional information that might help you.
Part 5 FAQs About "software update iPhone"

1.How to set up updates automatically?
When your device is charging, it can update automatically overnight. Follow these steps to enable automatic updates:
Steps:
Click Settings > General > Software Update.
Click Automatic Updates and enable Download iOS Updates.
Enable Install iOS Updates.
Your device will automatically update to the latest iOS or iPad OS version. You may have to manually install some updates.
2.Is there a way I can be notified of available updates?
To check it out, go to the App Store.
It is common for applications to have a feature to automatically check for updates, so it would be a good idea to enable that.
3.What happens if there's not enough space to update?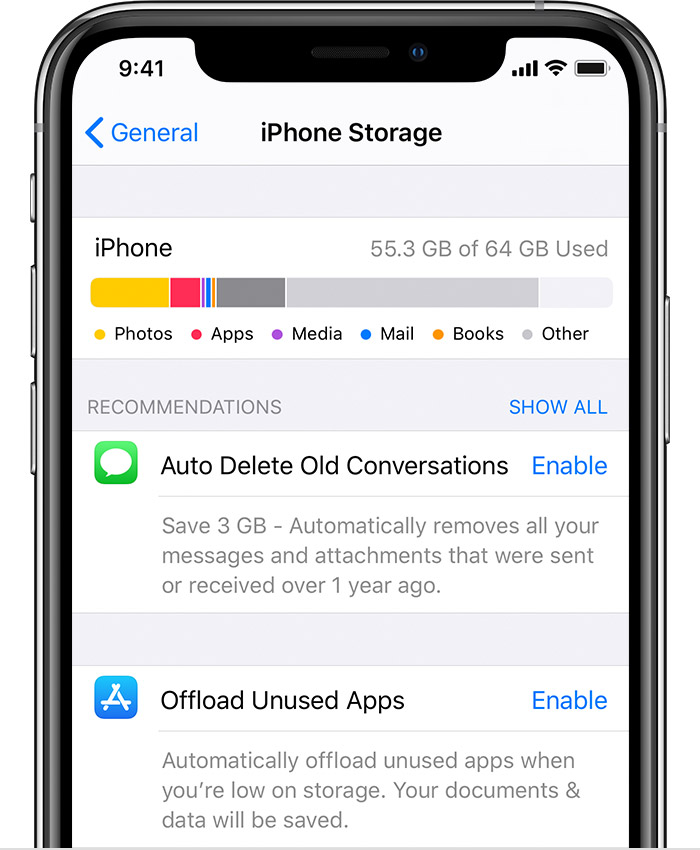 If you do not have enough space to download and install an update, the software on your device will try to free up space.
App data will only be removed if it can be downloaded again. Any other data will not be removed or relocated.
Using your computer to update your iPhone is an option if you still don't have enough space on your device.
The content and apps that you don't use on your device can be removed if you cannot connect your device to your computer. Select Settings > General > [Device name] Storage.
Summary
After reading this article, I believe that now you have ample knowledge about the latest iPhone iOS 15 software update.
Furthermore, if you encounter issues with the update, you have absolutely nothing to worry about. In addition to the traditional methods, I also introduced you to a more professional tool with my real-life testimonial: Perfix.
Next time you or any friend of yours receives an update notification, you'll be ready beforehand to deal with the matter like a pro!