How to Fix iPad Frozen: Causes and Fixes to Try in 2021
Are you wondering why is your "iPad frozen, what to do?" If yes, then this article is just for you. After all, this is a serious issue that involves a treasured asset of yours. iPads are not only a symbol of status but also known for their premium Apple experi-ence.
When your iPad freezes, there is a certain wave of panic that takes over you. You might rush yourself and try your own methods. But, in most cases, they can fail and land you in even more complex problems.
To make this process easier, we have multiple methods that are many focused solutions that can optimally resolve the issue. This article will take all of the different models so that all of the users are catered to.
We will introduce you to general methods and an effective tool, Perfix that will bring your iPad back to function quickly. It is fully compatible with any iOS device, has pow-erful repair capabilities, and guarantees that the users will not face a data loss.
If you still cannot solve the problem after following the methods and using Perfix, visit-ing a nearby Apple store is better. The official support services will tackle the issue timely and will save you further hassle.
Why is your iPad frozen? – The Causes
Before jumping into the methods, you should first learn the causes leading to your iPad freezing up. By "freezing up," we mean that the screen becomes unresponsive when you touch or swipe it.
Let us go through the lists of causes:
The applications that you have installed on your iPad are conflicting with each other. This can cause system errors.
iPad has a low battery charge.
There are corrupted files and memory bits that are causing further issues for the device.
There are faulty applications that are slowing up your iPad.
There is a lack of space in your iPad.
There is a tablet boot-up issue that is taking over other operations of the iPad.
The firmware or the operating system is outdated.
How to Fix an iPad black screen?
To provide you with the most convenient solutions to this problem, this article has ar-ranged options in an optimal way. There are 8 methods listed below, out of which:
Method 1-4: These are the common options and can be used to solve small problems. Because of the low complexity level, anyone can follow them easily and conveniently.
Method 5-8: If your iPad is still frozen, then you must go for these methods. Method 5 is easier to use and will not cause a data loss. However, as we move to the others, method 6-8, they cause data loss, and thus, you should be mindful of whether or not you want to go for these. iTunes is user-friendly, and so, we recommend that by using Perfix you will effectively fix your frozen iPad issue.
1. Charging Your Frozen iPad
When you experience a frozen iPad issue, your first fix should be the "full charge". Yes, sometimes your iPad will simply need to be charged fully in order to operate smoothly. This is the easiest remedy and helps you narrow down the issues. According to Apple, you must charge your tablet for at least an hour.
2. Free Up Some Space On iPad
If the charging does not fix the problem, then you must move on to the "space" part. First, try to delete some applications that you do not use. Next, clear the app caches, and while you are at it, remove all the unnecessary files. Finally, try to check if the prob-lem solves.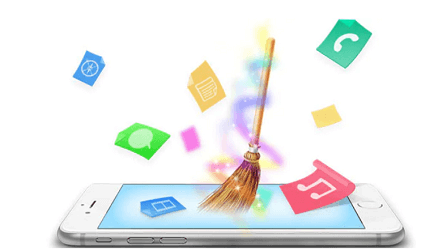 3. Force Restart iPad
If the last method did not do the magic, then it is better to restart your iPad. Here is how you can do it for the two different types:
iPad with Face ID models: Hold and release the Volume up button and repeat this with the Volume down button. Next, hold the side button until the logo ap-pears. Finally, release the buttons so that your device can restart.
iPad with Home button models: Hold the on/off (sleep/wake) and the Home buttons simultaneously until you see the Apple logo appear on the screen.
Advantages of this method:
This is an official solution that Apple recommends.
By forcing a restart on your device, you will not lose any data, which is a win-win for you.
4. Issue with an app
If you have reached this method, then it's most likely that you have not solved the prob-lem. Therefore, there is a huge probability of an isolated software issue with one of the apps you might be using.
It can be possible that that app can be loading something which is causing your device to become unresponsive. This is most likely to happen with apps like Youtube, or Net-flix when your internet connection has a low speed.
For such instances, you can follow these steps:
1. First, exit the app, and make sure that it is closed.
2. Next, go to the home screen.
3. Option up the Apple store and go to the updates section.
4. Check if there are any updates available.
5. If you can see any that are related to the apps that are crashing on you, go ahead. and install them.
6. Lastly, restart your iPad.
Advantages of this method:
There is no data loss involves as you are tackling the apps that are causing the issue.
Note: If the issue persists, it is better to contact the developer of that particular app. It would be best if you also took the measures of uninstalling it to maintain your device's health.
5. Use an Advanced Tool - Perfix
If you are still stuck with a frozen iPad, you can give "Mobitrix Perfix" a try. You will be re-quired to use a computer for this method.
Mobitrix Perfix is an iOS system repair tool that is dedicated to solving iOS and iTunes prob-lems. So, in case your iPad keeps getting stuck on that frustrating black screen, you can try this tool. It will not let you down!
Here are the steps that you can follow:
1. Download and launch Perfix.
2. Connect your iPad to your computer.
3. Choose the standard mode to repair it.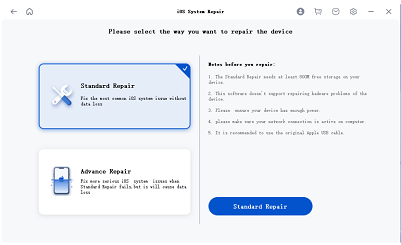 Advantage of using this method:
There is no need to download iTunes/Finder on your computer.
Perfix will repair your device without any data loss.
There are simple recovery steps as only a single click is required.
Perfix supports all iOS versions and devices.
It solve problems that iPads can't solve.
Perfix is 100% Safe as it protects your data privacy.
6. Reset the Settings If Possible (Data Loss)
If you have not successfully used "Perfix," there is a bigger issue at hand. Your frozen iPad must have serious software issues that can be tackled with a reset. However, this method will result in data loss.
Follow these steps:
Go to settings.
Next select general.
Select reset.
Choose reset all settings.
7. Restore Your iPad to Factory Settings via iTunes (Data Loss)
You can use a much user-friendly method to unfreeze your iPad's screen. It involves "iTunes." Note that this method will erase all data and settings and restore your iPad as a new one. So, you must consider this option carefully if you do not have any back-up from before your iPad froze.
Here are the steps that you will need to follow:
<0l>
Open iTunes. Make sure that you have the updated version.
Connect your iPad with your computer using the iPad's USB cable.
iTunes will detect your device.
Click on the iPad icon that is on the left.
Choose "restore iPad."
Confirm the request for restoration by selecting restore on your iPad.
If that doesn't work, then hold the home and side button simultaneously until you see the "connect to iTunes" logo on your iPad screen.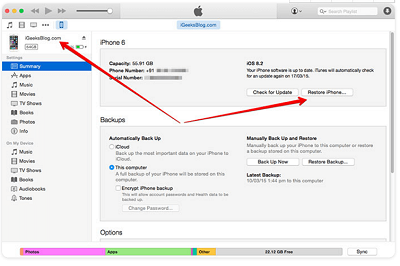 Do not let go of the button until the Apple logo is visible.
In the iTunes that have opened up on your iPad, select ok and then select "re-store iPad."
Tap on the "restore" option on your iPad.
When your iPad restores, it will restart, and then you can set it up.
Advantages:
This method solves the problem without data loss.
This method involves iTunes, which Apple Support Official recommends.
Disadvantages:
Only for the users who have connected to iTunes before.
From back up to restore, this is a time taking method.
In most cases, iTunes doesn't recognize the device.
The button is hard to find. So, many users end up looking for other alternatives.
8. Use DFU Mode (Data Loss)
This method will let the DFU (Device Firmware Update) stop your iPad during the boot process. As a result, it will allow you to restore your device. You can load the backup or set it up from scratch. This process will require you to connect your iPad to your computer via USB cable.
Here are the steps:
1. Connect your iPad with your computer.
2. Next, put your iPad into the DFU mode:
iPad models that don't have a Home button: Hold and release the Volume Up button and repeat this with the Volume down button. Hold the Top button until the iPad restarts. Do not let go of the button, as it will take you to recovery mode.
iPad with Home button: Hold both the Home and the Top (or Side) buttons simultaneously. You will be taken to the recovery screen.
3. Select the option of update and click on "ok" in your iTunes.
4. Click on Update iPad.
Advantages:
This method solves your problem without data loss
Apple Support Official recommends iTunes
Disadvantages:
You will require the updated version of iTunes
It is time taking
Itunes will not always recognize your iPad
The button is hard to find, and that will act as an obstacle
You will lose your data
How to solve if you have tried every method above and still have no success?
Take It To Professional Repair Service
If you are still unsuccessful in solving your iPad's frozen screen problem, then it's time to seek professional help. Take your iPad to your nearest Apple store, and get it checked for both hardware and software problems. You cannot fix it without their help.
Summary
There are many methods when it comes to fixing your frozen iPad. However, it takes time to identify the real problem and apply the right fix. So do not rush yourself and keep applying them one by one to avoid causing more complicated issues.
If these methods aren't working for you, then you should use Mobitrix Perfix. It is an effective and powerful tool that will save you time as it solves the issue in a few simple steps. What's more? You will not lose your data. It's a real-life saver!