Your iPhone is vibrating and ringing, but the screen is completely black? Pressed the button or touched the screen hard, still nothing shows up? Now, no calls, no texts, no games… as you simply can't turn it on.
Unluckily, you've encountered the so-called black screen of death. But no panic. I am a smartphone repair shop owner. Every month, I serve hundreds of clients for their various iPhone problems. The black screen is just one of the easiest to deal with.
And here I am, presenting you some of the most efficient ways to fix the iPhone black screen at home, so you do not become a fool at the hands of local repairers. Keep reading.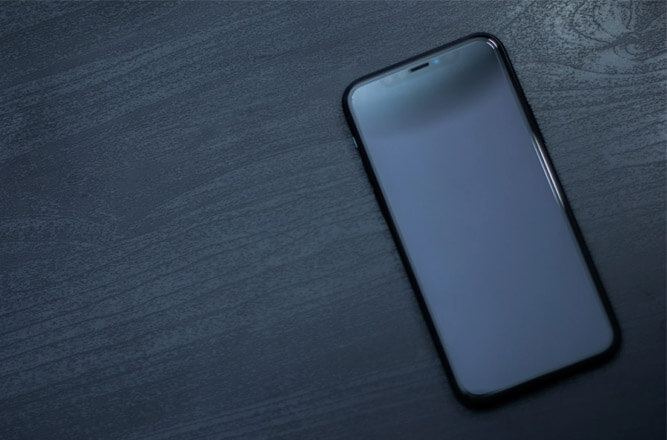 Why Does My iPhone Have a Black Screen?
Why does your iPhone suddenly turn black? Well, there are mainly 2 types of issues going on: hardware or software. According to my experience in repairs, there's a high chance that you can troubleshoot at home within 30 minutes.
But first, you need to identify if it's a hardware problem or software one, since remedies for each are completely different.
Hardware failures
Do you recall any recent moment or incident when you dropped your iPhone or got it wet? If yes, the issue can be with the hardware. It could be that the iPhone's LCD cable is dislodged, or the display is broken, or the home button goes wrong.
Software crashes
Did you click a faulty program on the internet and trigger a malware attack? Did you jailbreak your phone? Or have there been some iOS updates? Is there any app crashing? Anyway, a system & software error is, 95% of the time, responsible for an iPhone screen going black.
Notes: Good news for you is that at this moment, your data is not deleted, and you can still recover it with some help.
That said, I've put together 7 most actionable and effective solutions that you can take to fix the black screen of death below. Let's start with software problems first because that's the most common reason.
How to Fix the iPhone Black Screen?
Sometimes, a simple trick like a hard reset does wonders. Want to know how it's done? Check Method 1 for the detailed procedures. If you have tried it but see no positive results, skip to Method 2. Obviously, your iPhone requires some special treatment by this time.
1. Restart or force restart your iPhone
Restarting or force restarting your iPhone is the most common way to end all running processes in your iPhone and refresh its memory. But remember, don't attempt a force restart too often, as it can lower your iPhone's second-market value for reselling.
If the hard reset didn't work, relax. That simply means you need deeper types of restore. You can try my most recommended tool —— Mobitrix Perfix, also my secret weapon to fix hundreds of iPhones a month effortlessly. It's fast, professional and super easy to use, dedicated to iOS system errors only. Moreover, compared to using iTunes, you won't lose any data with this tool.
Here is a table below for your reference, so that you don't feel too complicated while making the right decision.
Method
Estimated time
Success rate
Data loss
Operation
Mobitrix Perfix
within 30 mins
95%
NO
Easy
iTunes to Update Or Restore
Several hours
50%
Update: No Restore:Yes
Complex
iTunes with DFU mode
Several hours
30%
YES
Very complex
Apple Store
Several days
You need to leave the phone there for a few days, and pay a higher fee for this (transportation and maintenance costs, etc.)
2. Fix iPhone Black Screen Via Mobitrix Perfix
What can Mobitrix Perfix do? Mobitrix Perfix comes with great features that can swiftly fix your iPhone black screen while keeping all your iPhone data safe and secure. Here are some of the advantages that Mobitrix Perfix can offer you.
Advantages
Fast: The repair process only takes 30 minutes and can quickly solve your iPhone black screen problem.
High success rate: It offers you a high success rate of up to 95% in its standard repair procedures and 99% in its advanced ones.
Easy to use: The process of Mobitrix Perfix is straightforward. Anyone can follow the steps without any technical background.
Steps
Install and launch Mobitrix Perfix on your computer.
Connect your iPhone to the computer.
Choose the Start option from the menu and start repairing.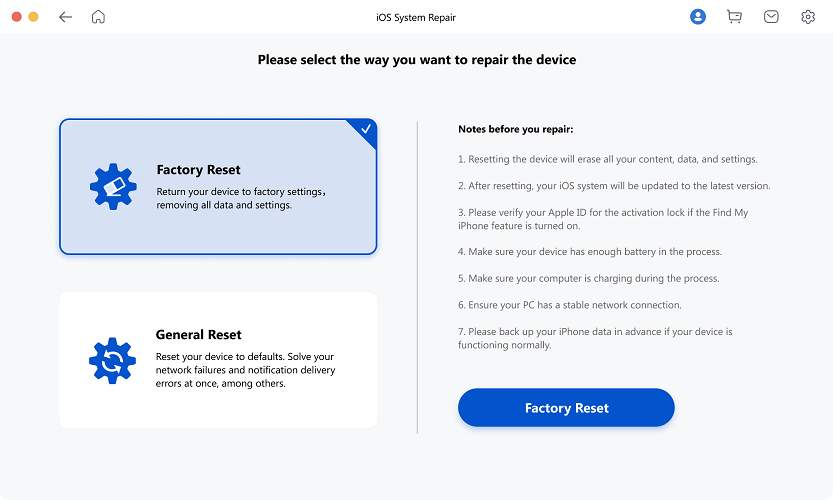 Mobitrix Perfix always proves to be my most beneficial solution for clients. However, if interested, you might also take a look at other options such as iTunes.
Mind you though, many iPhone users have report iTunes as super complicated to use. Often it takes long hours to restore, or fails to recognize your iPhone. Even for tech savvy guys like me, it's rather unfriendly.
3. Put Your iPhone in Recovery Mode and Restore with iTunes
iTunes offers two ways to resolve the issue of iPhone black screen: recovery mode and DFU mode. Before moving to the steps, you'd better check the advantages and disadvantages of using recovery mode with iTunes first.
Advantages
It is a tool introduced by Apple.
It is safe to use.
Disadvantages
The process is slow and might take a few hours.
The success rate is very low.
The restoring option will delete all your data.
Steps
Connect your iPhone to the computer and launch the iTunes application.
Put your iPhone in recovery mode by following the steps according to your iPhone model.
iPhone 8 and later:

Press and release the Volume Up button. Then press and release the volume down button. After that, press and hold the side button. Continue to press and hold the Side button.

iPhone 7 and iPhone 7 Plus:

Please press and hold the Volume Down button and the Sleep/Wake button at the same time, then continue to press and hold the Volume Down button.

iPhone 6s and earlier:

Please press and hold the Sleep/Wake button and the Home button at the same time, then continue to press and hold the Home button.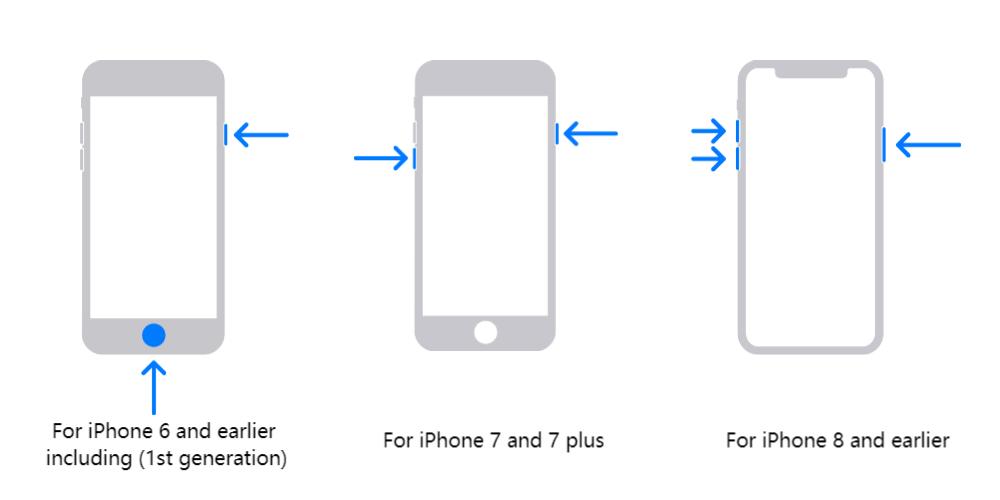 Keep holding the buttons till you see the recovery screen on your iPhone.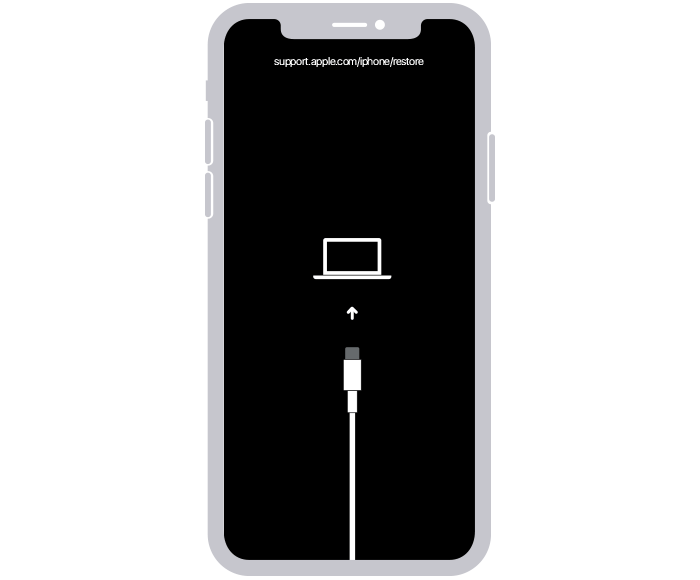 Choose update or restore according to your requirements.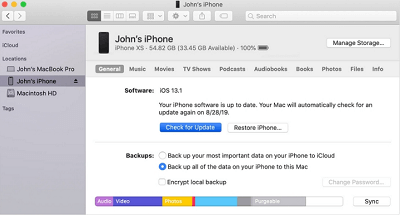 Like Perfix, iTunes is a solution for all kinds of iOS issues. I first used it to repair iPhones for my business. There was something that could really annoy me though. For example, it doesn't have a progress bar to tell me how long I should keep my clients waiting. The result was that my clients ended up losing patience, and I failed to deliver as committed. If you are going to use this solution, be prepared to wait for hours.
If the recovery mode can't work, you will have to resort to restoring your iPhone via DFU mode. As someone who has repaired countless iPhones, I suggest you not to go for the DFU mode unless you have to, because using it to fix your iPhone has more serious implications than you might think.
4. Put Your iPhone in DFU Mode and Restore with iTunes
Compared to recovery mode, DFU is the deepest mode to help restore the iPhone from a black screen. But this method is very complicated and requires technical knowledge to follow all the procedure steps. It comes with severe disadvantages, such as:
It deletes all the data on your iPhone.
This process is very time consuming and has a very low success rate.
It comes with certain requirements on iPhone hardware.
If you opt for the DFU recovery method, redirect to this tutorial for detailed steps.
5. Charge your iPhone
It can be funny if you keep panicking about your iPhone black screen when the problem is probably only about low battery level. And yes, it does happen a lot. Your battery is draining, therefore it shows a black screen. In such cases, you can charge your iPhone to see if it turns on.
6. Check if your iPhone is overheating
Overheating can also cause problems with your iPhone. Always keep a check on the temperature of your iPhone by feeling the back of your device. If it feels very hot, you might have to wait for it to cool down and see if the iPhone black screen issue is fixed.
If all the methods explained above do not work for you, then the issue is not software but hardware. In this case, you will have to contact Apple support so they can solve the problem for you.
7. Contact Apple
Software and charging issues are easy to deal with, and you can solve them at home directly. By comparison, hardware problems are much more complicated to handle.
Even though there are numerous DIY iPhone hardware repair toolsets being sold online, you shouldn't risk fixing your iPhone yourself.
The best option is to contact Apple support. Before you go to the Apple store, make an appointment beforehand to not wait in line. But here are some factors you need to consider regarding Apple support.
Time: Apple support needs a few days to check your device and get back to you for repair.
Cost: It may cost you a lot if the issue is not addressed under warranty. Besides this, you will also have to bear transportation and other costs.
Apple warranty: You can also go to some local repair stores besides Apple support, but it might affect your Apple warranty.
FAQs About iPhone Black Screen
Got some confusion? No worries. Here I've answered some of the most commonly asked questions you might want to know.
What if an iPhone is stuck on a black screen with a spinning wheel?
Spinning wheel, red screen, or iPhone keeps loading...all these problems are common after you update your iPhone to the latest version. There is nothing to worry about because Mobitrix Perfix can solve these glitches.
How to prevent a black screen on your iPhone again?
To prevent your iPhone from the complete black screen again in the future, here are some tips for you:
Keep a check on your iPhone's battery health.
Only download or install applications from a reliable source.
Do not jailbreak your device as it causes a lot of problems.
Avoid applications causing glitches.
Do not let your iPhone overheat.
Summary
All the methods listed in this article will surely solve your iPhone black screen problem with a software issue. But if you want to make it quick without losing data, then Mobitrix Perfix is your perfect option.
Get your iPhone fixed now. Reconnect with friends and clients instantly. And get back to your shows and games in no time.
.