Is your iPhone acting up and would just not get past the Apple logo? I know what that frustration feels like. But do not fret, you're not alone. This is one of the commonest iPhone 11 issues ever. It sometimes occurs due to an iPhone bug or insufficient memory, but whatever the cause, it can be solved like a breeze.
Follow my methods below, and your iPhone will get back to normal in no time!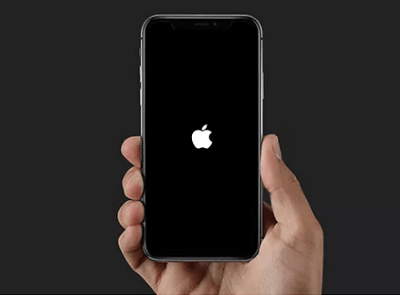 iPhone 11 stuck on the Apple logo
About iPhone 11
Launched in 2019, iPhone 11 has been a fan favorite with features like haptic touch, liquid retina high definition display, dual-lens camera, and improved water-dust resistance. It boasts of a 20% increase in CPU performance and decreased power consumption, compared to the A12 chip. Also, it uses one of the fastest quad-core graphics processing units (GPU) designed by Apple.
However, like any other model, the iPhone 11 constantly faces high standby battery drain, mobile network connectivity loss, Wi-Fi connectivity issues, etc. All these make your iPhone 11 prone to the Apple logo death more. Want to know how to fix it? Read on!
Hard Reset Your iPhone 11
First thing you should do is to hard reset your iPhone 11, especially if it is stuck, becoming sluggish, or hanging on the Apple logo. A hard reset on an iPhone 11 simply means you force your iPhone to restart. Unlike a factory reset, your firmware and applications won't be deleted.
Here's how to do it:
Press down quickly on the volume up button and release.
Press down quickly on the volume down button and release.
Long press the Power button on the right side for at least 10 seconds or until the Apple logo shows on the screen.
After a hard reset, your iPhone should be working normally. But if this doesn't work, there are other advanced solutions you can try.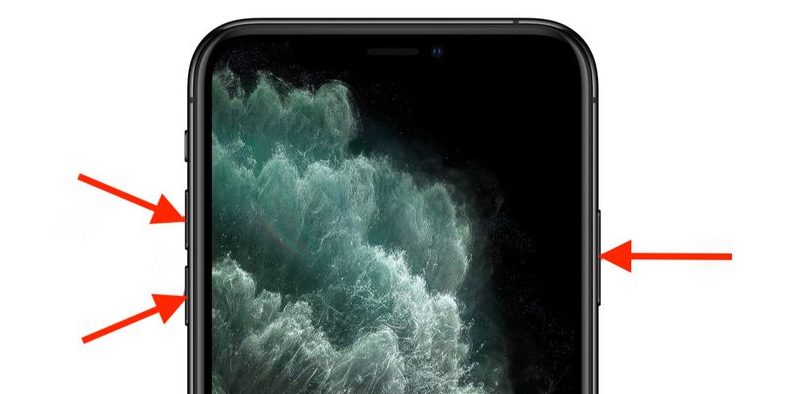 hard reset iPhone 11
Fix iPhone 11 with Mobitrix Perfix
Mobitrix Perfix is a professional iOS repair software tool. With this tool, you can easily solve any iOS problem you have with your iPhone from the comfort of your couch. This includes fixing your iPhone 11 hanging on the Apple logo, boot loop, freezing, etc.
Simply follow these steps:
Download and launch Mobitrix Perfix Mobitrix Perfix on your computer

Mobitrix Perfix

Connect your iPhone to the computer using the USB cable
Select your iPhone issue type and click Fix Now. Choose Standard Repair.
In around 30 minutes, your iPhone will be fixed as new and then reboot, and you'll be required to enter your lock screen passcode.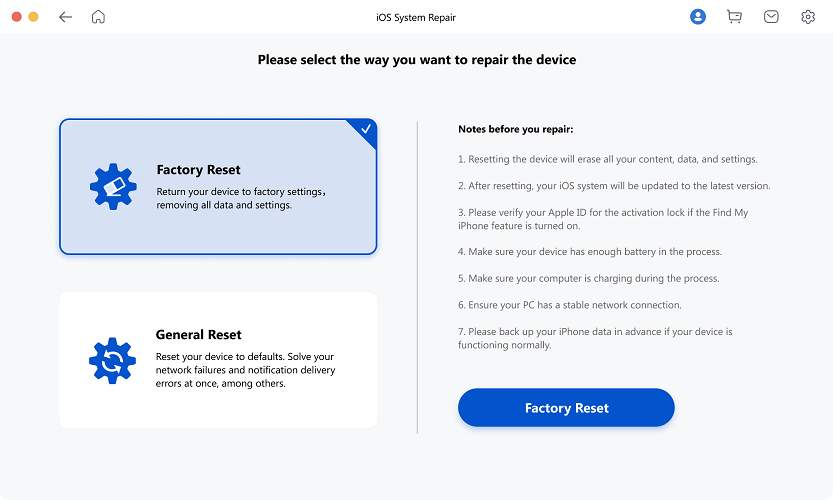 Use the Standard Repair option of Mobitrix Perfix
Benefits of Mobitrix Perfix
Mobitrix Perfix is well known for its ease and speed in solving iPhone issues. Here's what you can get with this tool:
Quick as a wink: Within 30 minutes max, whatever issues your iPhone has will become a thing of the past.
Dummy-friendly: Mobitrix Perfix is quite easy to navigate, requiring no tech knowledge but only a few clicks.
High Success Rate: Compared to other tools, it has a 99% success rate of fixing almost all phone problems.
Fix Your Phone With iTunes via Recovery Mode
You can also try to fix your iPhone 11 using iTunes via recovery mode, a troubleshooting environment where the iPhone 11 is connected to a computer and lets an app - either Finder or iTunes - diagnose and fix its problem. This method is free but super hard to use. Also, it can take up to hours.
iTunes app works with older versions of macOS, while Finder is compatible with newer versions like macOS Catalina or above.
Here are the steps to take when using this method:
Using a USB cable, connect your iPhone 11 to a computer.
Next, activate the recovery mode on your iPhone 11 by quickly pressing and releasing the volume up and volume down buttons at the side of the iPhone, respectively. Then long-press the Power button until you see recovery mode on the screen.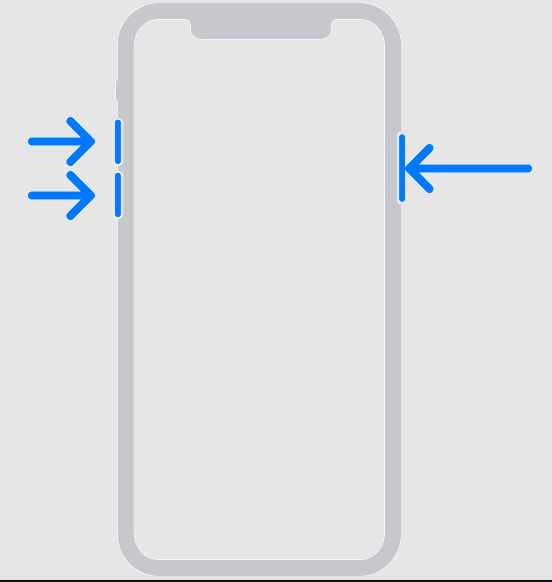 iPhone 11 enters recovery mode
Finder or iTunes will ask you to select either update or restore the OS. Update will try to fix the issue without wiping off your data, so select this first.
If the Update doesn't solve the problem, you'll need to select Restore. Unfortunately, this will delete all your data, so make sure you have it backed up before taking this step.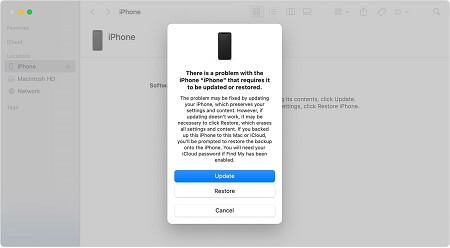 Update or restore your iPhone 11 in recovery mode
Fix Your Phone With iTunes via DFU Mode
Device Firmware Update (DFU) restore is the ultimate restore option. It completely erases the current code of your iPhone 11 and permanently deletes all data. While this method effectively resolves all iOS issues, it could cause irreversible damage to your iPhone. Should you decide to go ahead with this method, the steps are as follows:
Connect your iPhone to your computer using a Lightning cable.
Open Finder (Macs running macOS Catalina 10.15) or iTunes (Macs running macOS Mojave 10.14 or earlier and all PCs).
Press the volume up button and quickly release it. Press the volume down button and quickly release it. Long press the Power button till the screen goes black.
Once the screen goes dark, long-press the Power button and the decrease volume button at the same time for at least 5 seconds.
Release the Power button but keep holding the decrease volume button. (Your phone enters DFU mode when iTunes or Finder recognizes it, but your screen will remain black.)
Release the volume button as soon as your iPhone appears in Finder or iTunes. Your iPhone is in DFU mode!
Click Restore to DFU to restore your iPhone.
Keep your iPhone connected to your computer during the DFU restore.
Why Is My iPhone 11 Stuck On The Apple Logo in The First Place?
Considering the price you purchased iPhone 11 and the efficiency it is known for, it must be a shock that it suddenly gets stuck on the Apple logo. Well, this isn't always a fault of the manufacturer, as there are common wrong practices that could lead to it. Here are some examples:
Jailbreaking: Apple placed app restrictions on its iOS against malware. The process of unlocking or bypassing such restrictions is known as jailbreaking.It makes your iPhone susceptible to malware and bugs that could crash your iPhone, or get it stuck on the Apple logo for example.
Interrupted restore/Update: When your battery suddenly drains, or the internet connection is off abruptly, an update or restore could get interrupted, making your iPhone not function properly. Since the update was not completed, some system files could be corrupted, resulting in iOS issues like your iPhone getting stuck.
Update Error: This is when an update file wasn't properly downloaded, and then messed up the operating system.
Expired Beta Version: If you are using an expired iOS beta version, your iPhone would be unstable until it's updated or downgraded. During this period, it is common to experience the white Apple logo issues, and you risk your iPhone being bricked or not getting any further than the lock screen.
Low Storage: If your iPhone storage is almost full, your device cannot cache properly. In this case, the iPhone 11 may reduce the speed of software in performing its tasks. If you don't know what's going on and try a restart, the sudden power off would directly send your iPhone 11 to the Apple logo screen of death.
How To Prevent My iPhone 11 from Getting Stuck on The Apple Logo?
Even after your smartphone is fixed and working normally, you will probably not want to experience it again? Well, you could try some of these tips to avoid your iPhone getting stuck on the Apple logo:
Update your iOS regularly
Here's how:
Backup your iPhone data using iCloud or your computer.
Plug your device into power and connect to the internet with Wi-Fi.
Go to Settings > General, then tap Software Update. If you see two software update options available, choose the one that you want to install.
Tap Install Now.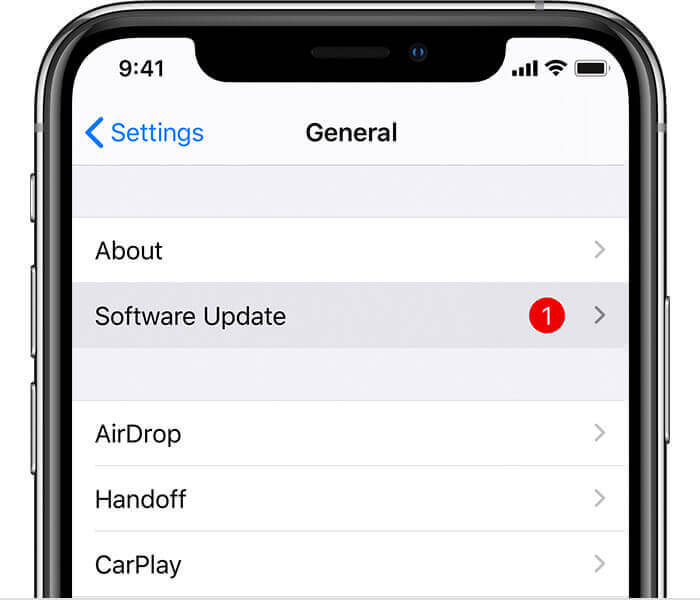 Update your iPhone OS
Update your iPhone OS
Make sure you have at least 1GB of storage free on your phone. Here are some ideas to free up some space.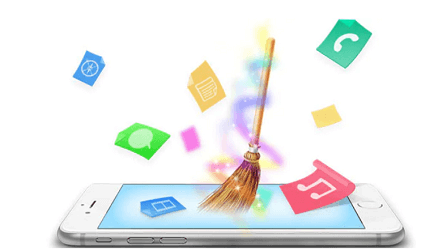 clear-iphone-storage
Enable media backup for iCloud.
Use Google Photos or OneDrive.
Remove video downloads from streaming apps.
Delete music downloads from music apps.
Change image format in Camera.
Change video resolution.
Also, avoid jailbreaking your iPhone, and always use an Apple original cable, to ensure data transfer or update, restore is done without interruption.
Your iPhone being stuck on the Apple logo might seem like a huge challenge, but that is not so. By following the solutions I've listed in this article, you are sure to get a long-lasting solution without any technical knowledge. Of all those listed above, Mobitrix Perfix is a sure-fire way to resolve the problem, as it has a 99% success rate and is the easiest to use.