See How Easily You Can Fix iPhone Keeps Closing Apps
Apps closing while you were in the middle of doing something is terrible. Despite iPad and iPhone being very stable, apps at times randomly crash
Here are several tips to help you fix the problem of Apps closing in your iPhone.
Part 1: Is it an App or Device Crash?
Apps can randomly close if the app crashes or if the device crashes. We then need to determine the exact cause. If you were using an app then it unexpectedly closes, then that's an app crash. Moreover, if the app becomes unresponsive or it keeps disappearing whenever you want to open it yet other apps are working fine that's still an app crash.
If it's the case of your phone being unresponsive or remaining stuck on Apple's logo or it slowing then, that's a device crash
Part 2: Troubleshoot App Crashes
Before any troubleshooting, you need to check the memory status of your iPhone.
Open Settings > General > iPhone storage.
If the available showing memory is lower than 1 gigabyte, that indicates low memory and you need to clean up space. This can be done by cleaning up your phone to delete unnecessary or old data, apps, or files moreover, backup that which you need and delete the rest.
Below are the troubleshooting tips.
1. Quit the App and Re-Launch it.
Quitting the app may fix the issue as this will clear it from memory allowing a clean restart of the app.
If you have a physical home button:
Double-click the Home button.
Swipe up on the application that you want to quit
To re-launch it, click your Home button and click the icon of the app to open.
If your iPhone doesn't have a home button, from the bottom of your screen swipe up and hold until when a list of the recently-used applications displays. You can then quit the specific apps that you want to relaunch.
2. Update the App
Some apps keep crashing as they are outdated or the old version has a bug thus, updating the app is crucial.
Open Apple Store and navigate to "Updates".

Under the specific app, install any available updates for the app.
Relaunch the app.
3. Check Your App Permissions
Some privacy settings of apps can cause more trouble than good if not given access to that which it uses such as access to Camera or Location.
Open settings > Privacy, check the categories available. If an app requires permission to access some of these services, it should be listed here. Disable restrictions to allow apps to have access to services and information required.
4. Delete the App and Re-Install
Uninstalling an app completely removes all its settings and data and reinstalls it clean, moreover, it dumps all its cache freeing up memory and storage space.
On your Home screen, tap and hold the icon of the problematic app.
An X icon will appear, click on it and confirm to delete the app.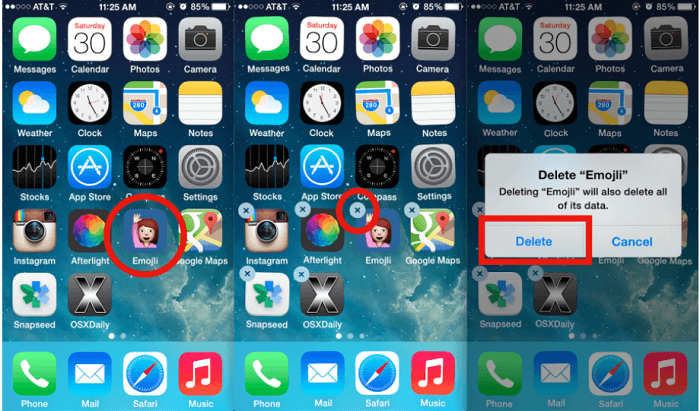 Open Apple Store and search for the deleted app to install it.
5. Contact the Developer or Get a Refund
If you downloaded or paid for the app and it fails to work, you should reach out to the app's developer and even request a refund.
To do this;
On Apple Store, find the app and navigate at the bottom "Ratings and Reviews".
Click "App Support", this will open the support website containing the developer information.
Describe in detail the issue of the app and include your iPhone model. You are entitled to a refund if you purchased the app.
Part 3: Troubleshoot Device Crashes
1.Restart your device
If your device is causing apps to crash, you need to reboot it.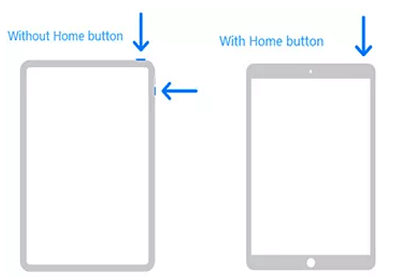 Hold down the power button of your iPhone, and either volume button if using iPhone X or newer. Hold until the prompt, "Slide To Power Off" appears.
From left to right slide the power icon and wait for your iPhone to completely turn off. Restart it and relaunch the app to see if this fixed it.
2. Update Your Phone
Some app features perform better with the newer iOS version thus, you should ensure you have the latest iOS version
Back up your iPhone via Mobitrix, iTunes, or iCloud.
Open Settings > General > Software Update
Click on download and install
3. Reset Your Phone
Before you attempt this method, create a backup of your data as this will may delete your data. Click here for tips on backing up your iPhone.
Open settings > General > Reset
Click "Reset all settings"

Verify your passcode and click on Confirm
All settings will be restored to default, go ahead and reconfigure settings that you need.
4. Factory Reset Your Phone
If still facing the problematic issue try this method however, this will wipe all your data and settings, ensure you first create a backup before you proceed
Open settings > General > Reset.
Click on the option to erase all settings and contents.
Click "Erase Now".
At the bottom, click "Erase iPhone", click again to proceed.
Confirm by entering your Apple ID and password.
Ensure the reset process is uninterrupted, once done, set up your iPhone, your problem should be fixed. Relaunch the app to confirm.
5. Fix Apps Keep Closing on iPhone Issue without Data Loss
While fixing one iOS issue it should not cause other issues such as data loss thus, in fixing the issue; apps keep crashing in iPhone, we need a tool that keeps our data safe, is easy to use, and is effective. A tool that can achieve this is Perfix.
Perfix is a third-party tool that does more than just fixing one iOS problem, it fixes all problems! Yes, you heard that right, it fixes all problems that your iOS device is facing.
Advantages of Perfix:
Easier to use than iTunes
Work well on all iOS devices and systems
No data loss
Fix the problem even when the phone is not operational
Fix various problems, such as frozen phone, low volume, black screen, app and device crashing
To use Perfix:
Step 1: Download and install Perfix from the official website on your computer.
Step 2: While your phone is connected to your computer, launch Perfix.
Step 3: Select Standard Mode.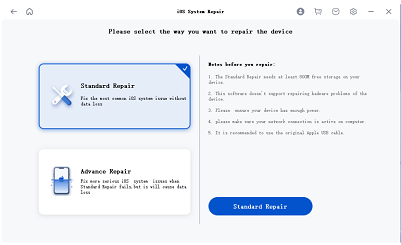 Perfix will then do the rest for you and your iPhone will be fixed.
6. Fix with iTunes
There are 3 methods to repair iPhone using iTunes, but before anything else, ensure you create a backup first.
Method 1. Restore iPhone via iTunes
Step 1: On your computer open iTunes, ensure it is the latest version.
Step 2: Connected your devices to the computer.
Step 3: Select your device, on the left click on summary, and then click "Restore iPhone".
Step 4: Click Restore again to confirm.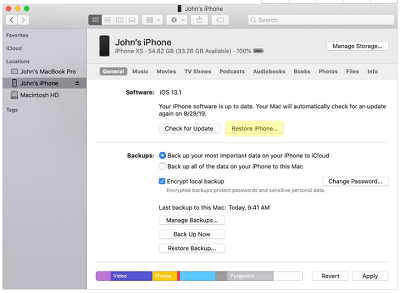 Method 2. DFU Restore via iTunes
This method is effective especially if the issue is software-related.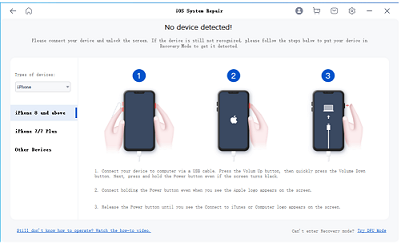 On your iPhone, enter the DFU mode. Two options will display, "Restore" or "Update", click Restore. Your device will be restored like a new one.
Using iTunes is the official recommended way, however, it has its set of disadvantages.
Data is lost thus you should have a backup.
The process is time-consuming and complicated.
iTunes is user-unfriendly.
Summary
To conclude, if apps keep closing on your iPhone you should first check your storage, this will help you conclude what kind of issue it is. This article gave you a handy tutorial on fixing the problem; apps keep closing using a couple of methods.
If you are unsure of the problem and want a quick fix, use Mobitrix Perfix tool, this is what we recommend.