Ways to Get Rid of Activation Lock on Your iPad
Activation locks are designed as a safety mechanism for iPads. They keep iPads safe if they're ever in the wrong hands. But they can also cause problems sometimes, such as when you buy a secondhand device and it has an activation lock.
The lock makes it impossible to use the iPad because the screen is frozen, and you can't do anything. If you are facing the same issue, follow this article. I will be going through all the ways you can easily remove the activation lock from your iPhone.
Part 1: Useful Ways You Can Remove Your iPad's Activation Lock
The easiest way to remove an iCloud activation lock from your device is to use the Apple account and password. You will know these credentials if the device is yours. And even if it is secondhand, you can contact and ask the previous owner for these details.
Once you have the required credentials i.e., Apple account and password, follow these steps to successfully remove the activation lock:
Start your iPad. You will see the activation lock screen asking you for your Apple ID and password. Enter these details.
Your iPad will now be able to boot up. Now depending on the version of iOS in your iPad, do the following:

Option 1 – If your iPad is working with iOS 10.2 or earlier:
On your device, open Settings.
Select iCloud.
Sign out of iCloud. You will be prompted to re-enter the previously entered password.
Now, tap on the option that says Delete from My iPad.
Option 2 – If your iPad is working with 10.3 or a later version.
On your iPad, open Settings and then navigate to iCloud by tapping on the username at the top of the screen.
Now sign out of iCloud by tapping Sign Out.
You might be asked to enter the password again. Just re-enter it and then tap the option labeled Turn Off.
Now, go to General on your iPad.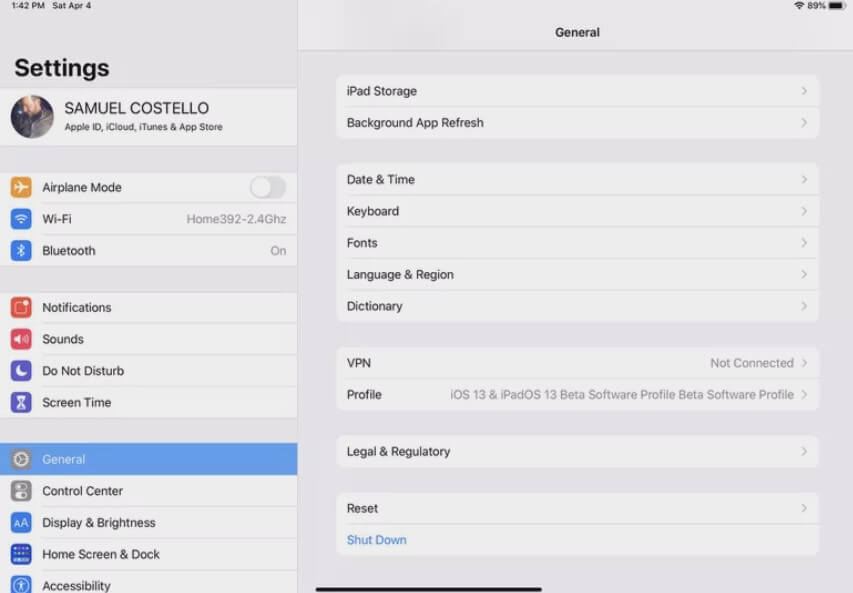 Here, you will see some options. Tap the one that says Reset. Afterward, tap Erase All Content and Settings.
And voila! You've successfully removed the activation lock from your iPad by simply using its own settings. And of course, the Apple ID and password. So, make sure you have this precious info before trying this method.
Part 2: Use iCloud.com To Get Rid of Your iPad's Activation Lock
Apart from using your iPad's settings, you can also use iCloud to remove the activation lock. But just like the previous method, you will have to know two things:
Apple ID
Associated Password
So, if you're using an iPad that you bought off of someone else, better contact them now. In case they're not comfortable giving you the credentials directly, you can ask to meet them so that they may enter the credentials themselves.
Once you know these two things, you can move to follow the steps below:
On your browser, open iCloud.com and sign in to it by using the Apple ID for your device. (Remember this can be your own or the one from the previous owner)
Now navigate to Find My iPhone page.

You will see a dropdown at the top of the screen that lists all the devices connected to the Apple ID. Select your iPad from these devices.
Next, click on Erase Device option. Keep on clicking next till your iPad is erased.
As a final step, click on Remove from Account to remove your iPad from Find My associated with the entered Apple ID.
This process will effectively remove the activation lock from your iPad. You can now use your device as normal. Yay!
Part 3: Use LockAway to Remove Your iPad's Activation Lock
Since activation lock is a safety precaution added to Apple devices, so you can imagine how hard it must be to try and bypass it. In most cases, it is impossible to bypass security measures implemented by Apple. But in this situation, you can actually use a professional tool to remove the activation lock.
This method will prove useful to you if you don't know the Apple credentials needed for previous methods. Professional tools are easy to use even if you don't have a technological background. So, whether you are a noob or a tech genius, you can use this method.
If you try to find a bypassing tool on the internet for iPad, you'll come across a lot of options. But a lot of these include spam and malware. So, my recommendation would be to use LockAway. It is a safe option for you if you don't know a lot about professional security bypassing tools.
And it works well to remove the activation lock. So, let's find out how you can use it:
Guide to Using LockAway
First of all, download and install the tool on your computer.
Now connect your iPad with this computer. And then launch LockAway.
Click on Start Now.
You will be asked to Jailbreak your iPad. You can easily do this by following the instructions on the screen.
You will be prompted to enter some information related to your iPhone during this process.
When your device completes jailbreak, click on Start Remove.
Now, sit back and relax as LockAway works its magic and removes the activation lock from your iPad.
Benefits of Using LockAway
There are many reasons why you might find LockAway more useful than any other method:
It is a completely safe professional tool as it protects your data and privacy.
It is very simple to use, and you can remove the activation lock in a small time.
You don't need to know Apple credentials such as ID or password for LockAway to work.
It works with all iOS versions and is also compatible with all iPhone models from 6s to X.
You can use LockAway to permanently get rid of the Activation lock for once and all.
These benefits make LockAway an extremely useful tool to remove your device's activation lock with ease. So, if you don't understand other methods or can't use them, try LockAway.
Part 4: Use DNS to Remove Your iPad's Activation Lock
You can also use DNS to solve your problem with the activation lock. But there's no guarantee with this method as it is a bit tricky.
Note: To use this method, your device should not be connected to the internet. At the same time, your Sim card should be present in the device.
When your device is in the set-up phase, select the country you are currently living in.
Once you get to the Wi-Fi screen, select "i".
On the next page, choose More Wi-Fi Settings.
Choose "i" on the next screen.
Depending on where you are, enter your IP address. You can use this list for reference:

104.155.220.58 (Asia)
104.154.51.7 (North America)
35.199.88.219 (South America)
104.155.28.90 (Europe)
78.100.17.60 (Any other location)

Now go back to the earlier screen by tapping the back option that is present at the screen's top-left edge.
Now, you'll see the available Wi-Fi network options. Select your network from among these options.
Next, you will be prompted to add the password for the selected Wi-Fi network. Enter this.
When you get to the next screen, tap back again to finish the process.
This should get rid of the activation lock on your device. If this doesn't help either, try one of the following methods.
Part 5: Time to Get Professional Help
If none of the above methods have worked for you then it is time that you look for professional help to solve this issue.
Method 1: Try Apple Support
You can try contacting Apple support to help you with the activation lock. You can find the contact information for your country's Apple support operator.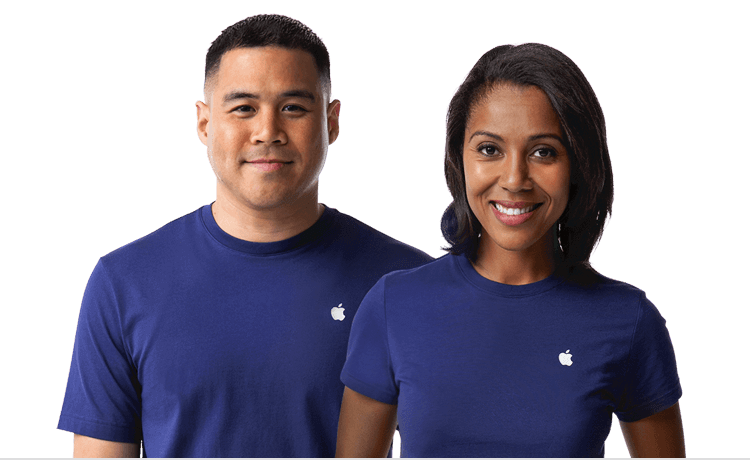 Apple Service is very attentive to client support when it comes to fixing issues that Apple customers have with Apple products.
Method 2: Try Using Apple Support Forums or Communities
You can turn to your fellow Apple peers to get help for removing the activation lock. The best way to do this is by discussing your problem in online forums or communities.
The only downside to this problem is that it takes a long time to get responses to your queries. And even then, there's no surety that it will work.
To Sum Up
If you are looking for ways to remove the activation lock from your iPad, go no further. Try any one of the methods from this article to solve your problem. If you don't have the Apple credentials, don't worry because I've got you covered. You can easily use LockAway to remove the activation lock without needing any Apple ID or password.