Easy Ways for Bypassing Activation Lock Jailbreak
Whenever Find My iPhone is enabled in your iPhone, it means that the activation lock is enabled and if you can't remember the correct Apple ID together with its password then you cannot access your Apple account and enjoy different services.
This article has gathered the various ways you can use in case you don't have the Apple ID to bypass and jailbreak the activation lock.
Part 1: First Thing to Look at Before Bypassing Activation Lock Jailbreak
Jailbreaking removes some of the restrictions which are enabled in iPhones allowing users to download various applications that were previously inaccessible.
For jailbreaking you need to have: your iPhone, a jailbreaking software called Pangu, the latest iTunes version, USB and disable Auto-lock.
To deal with this issue of locked iCloud account, you can easily jailbreak using the following steps:
Step 1: Disable Wi-Fi on your iPhone then use the USB to connect iPhone to PC or Mac and use iTunes to do a safe backup.
Step 2: Download the Pangu software and install it on your computer. Your iPhone will be detected by the software automatically and the jailbreaking process will begin.
Step 3: When asked to modify the date navigate to Settings > General > Date &Time and modify it. Ensure you uncheck the option for automatic setting then click on the Pangu icon on your device.
Step 4: Tap on "Continue" on the prompt.
A white screen will display together with the Pangu logo, wait for the jailbreaking process to complete, and reboot your iPhone.
Part 2: Bypass Activation Lock Jailbreak via LockAway
Mobitrix LockAway- Bypass iCloud Activation Lock is a proficient third-party tool that can completely remove the activation lock in your iPhone and allow you to access anything in your iPhone. This means that this tool helps you to completely do away with the activation lock immediately and by following simple steps.
The advantages of using this tool are explained below:
1. It has a wide range of support from iPhone 5 to x and all versions of iOS
2. It removes the Activation lock within a short time.
3. You can use it without having your Apple ID and its password.
4. It is 100% secure and no need to worry about your data privacy.
It steps are:
Step 1: On your computer download LockAway from the official website for free and connect your iPhone to the computer.
Step 2: You will see your iPhone's details such as IMEI number, click on "Start Bypass" to continue.
LockAway will begin the process of bypassing your iPhone and remove the activation lock. Allow the process to complete then you can set up a new Apple ID and use it.
It is advisable to combine both jailbreaking together with LockAway to ensure that the activation lock is completely removed. Jailbreaking will ensure the restriction is removed and then with LockAway, the activation lock is disabled.
Part 3: Other Methods to Bypass Activation Lock Jailbreak
Method 1: Contact the Previous Owner
In the case where you acquired your iPhone from a friend or any other person, you can contact you can go ahead and contact them. After getting in touch with them then they can follow the steps below to unlock the iPhone.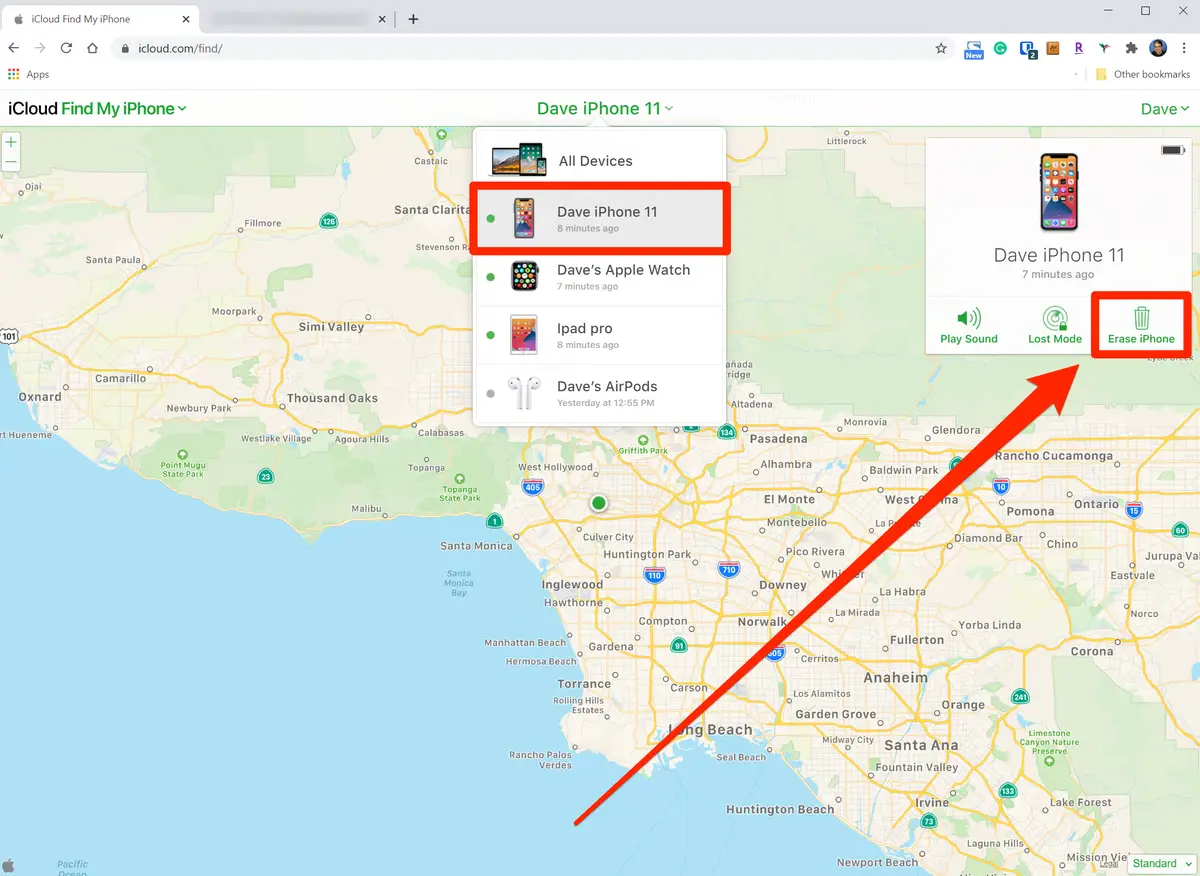 Step 1: Sign in to their account in iCloud then navigate to Find My iPhone > Select every device on this tab
Step 2: Select the "Erase iPhone" option then click "Next".
Step 3: On the prompt to Remove account click on it.
This will completely remove the previous account then you will be able to set up a new one of your own. In case you are the owner of the iPhone and you have the documentation to prove that, you can visit an authorized Apple store near you and seek help.
Method 2: Bypass via DNS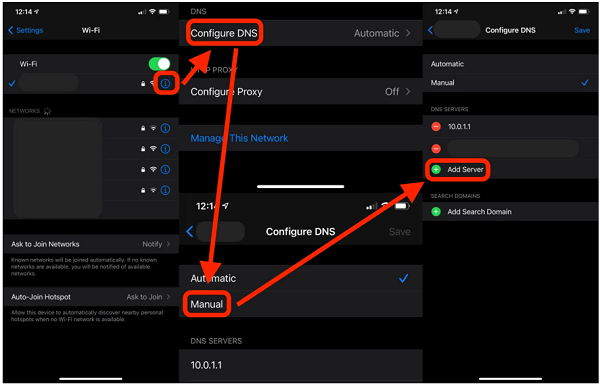 Though this method allows you to access restricted applications in your iPhone, the activation lock is not completely removed, if you want a method that completely removes the activation lock then you can check other methods below.
Step 1: Navigate to Settings in your iPhone then select Wi-Fi
Step 2: You will see an icon with "i" symbol select it then delete the DNS settings. You can enter new DNS information.
Step 3: Select the button for going back then click "Activation Help" to bypass the activation lock and once you receive the prompt for connecting to the server successfully confirm it to unlock your iPhone.
Using DNS to bypass the activation lock is not the best method and it also limits some other features in your iPhone
Part 4: Bypass Activation Lock Jailbreak via Online Service
You can also use available online tools to help you remove the activation lock as explained below. However, you should take note that not all of them are free.
1. Ternoshare 4MeKey
This is a tool that can help you to easily bypass the activation lock without using the Apple ID. To use it you have to download it to your computer then follow the steps to unlock your device.
1. After launching it you might see a screen that shows the Apple driver is downloading meaning the tool is not yet installed allow it to install.
2. Read through the guidelines then click "Start" then agree to the terms and conditions.
3. Connect your iPhone to the computer.
4. A screen will show up that asks you to jailbreak your iPhone, you can do it or read through the tutorial given in the link on the screen then click on "Next"
Allow the activation to be removed then you can create a new account.
2. iRemove Software
iRemove software enables bypassing of all the possible activation locks of Apple devices and it is a quick and straightforward method.
Steps:
1. Download iRemove tool and install it on your computer.
2. You will pay for the license of using the tool.
3. The software has only one button the start button clicks on it to bypass the activation lock.
The activation process will be quick and you will be able to set up a new account.
3. Dr. Fone
This software does not require to have any knowledge to use it and it is easy to use. It allows you to bypass the password within seconds and it can unlock any passcode, face ID, or even touch ID.
The only requirement to use this software is iOS 11. 4 or early version and you can remove the activation lock.
To use it, install the tool on your computer then follow guidelines and few articles to use it.
4. ApowerUnlock
This is another software that can be used to unlock your iPhone without using a passcode. It is also used to unlock face Id and even touch ID.
This tool is pretty helpful in all situations regarding locked iPhones or even forgotten passwords and you can acquire it for $19.95.
5. iMyFone iBypasser
The software can help you to bypass the activation lock without having the passcode or the Apple ID. However, before using this software you have to be aware that you won't be able to access phone calls and iCloud of your device.
You also have to acquire the license for using this device then you can use it as much as you want.
6. iPhoneIMEI
This tool has the capacity of removing the iCloud activation lock and is a legitimate and recommended way by AppleCare.
To use this method, you only have to enter your IMEI number and allow the tool to detect your phone model and the network, it also deletes the old account and prompts you to create a new one.
7. IMEIUnlockSIM
This software works well for iPhone watch models and iPads. It is capable of unlocking your iPhone through the use of IMEI and SN number and within 5-10 days your activation lock will be removed.
It is a tool that has helped many individuals with the same problem and this shows that it is a reliable tool and it only needs you to enter the IMEI number and some personal information then after doing the payment of around $18.95 iCloud will be unlocked within a few days.
Summary
To sum up, this article has introduced to you a variety of ways you can use to jailbreak the activation lock on your iPhone. I believe with this article your problem will be solved as there are a variety of ways that have been tested as working that you can use.