iTunes is not the solution for bypassing the iCloud Activation Lock
It is possible to bypass the lock when you don't have Apple ID credentials.
Not everything that glitters is gold - don't trust free online tools that promise results.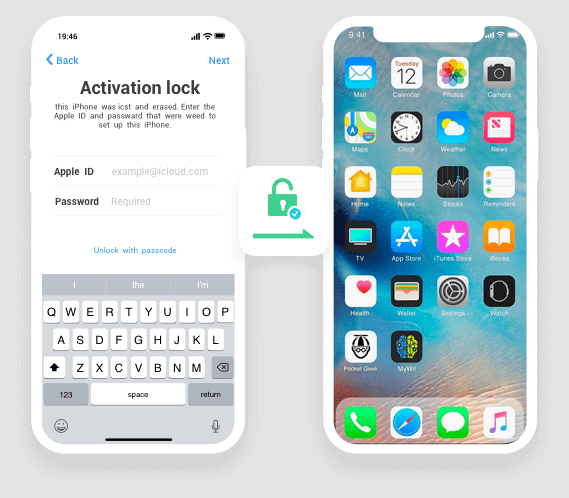 I have worked with mobiles for most of my life, and Apple devices seem to pose the most trouble. When people purchase refurbished iPhones comes the trouble! The phone will not be completely functional if the iCloud activation lock is not disabled. The next thing they do? Come to a Repair Technician-Yes, That's me. In my ten years of experience as a Senior technician for Apple device repairs, I have seen several clients turn up saying, "I used iTunes to remove the lock, but it won't happen!" Sadly, I'd tell them - iTunes is not the solution for bypassing the iCloud Activation Lock. Do you have the same issue? A second-hand device or you have deleted data without disabling iCloud lock? You can easily bypass iPhone iCloud activation lock by using my methods.
Read on to find out.
Part 1: When Do You Have To Face Activation Lock?
Without the owner's login credentials, the iCloud account gets sealed, and no one can delete data from it.
I was always fascinated with Apple and found ways to deal with common customer problems. That's what made me their favorite, I guess! I will briefly show you two situations where you may face activation lock.
Situation 1:
When an iPhone user forgets to sign out of the Apple ID or won't turn off the Find my iPhone option before restoring to factory settings or upgrading firmware, there are high chances that the iCloud Activation Lock will be enabled.
Situation2:
I have also seen incidents where users purchased a second-hand iPhone and erased the data on the phone before logging out of the iCloud ID of the previous owner. By default, it will activate the lock because the phone will register this as an invasion. I'm glad that I was always yearning to find a way out of this and ended up finding some legit good ways.
You need to fret about nothing because I've tried my level best to simplify the explanation so that everyone understands.
Part 2: Different Methods To Bypass iPhone Activation Lock
Method 1: How to Use Find My to iPhone Bypass iCloud Activation Lock
Many customers didn't know where their second-hand devices came from. But there were a few lucky ones. For instance, I had a female customer show up with an iPhone 10 she got from her elder brother. She knew the login credentials. So it is easy to bypass the iPhone activation lock. However, don't panic if you don't remember or know the credentials. I will share how to bypass the iPhone activation lock with you guys when you have or don't have Apple ID credentials.
You can bypass the iCloud activation lock if you know the previous owner's details using Find My iPhone. Here's how you do it.
Step 1: Log in to the iCloud account from the iCloud website and select the "Find iPhone" option.
Step 2: Select the "All Devices" option and choose the device that needs to be unlocked.
Step 3: The owner has to erase the iPhone to remove all data and reconfirm with the "Erase" option. If they ask to re-enter the password, then that should be done.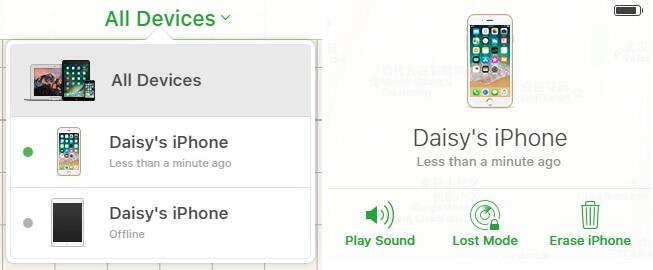 Step 4: Without entering the phone number or message for those who find the phone, click on "Remove from Account".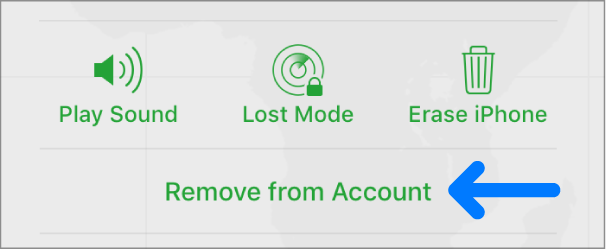 It will altogether remove the account, and the new user will make a fresh start.
And before the readers of my article panic that they don't have the Apple credentials, I assure you that the rest of the people need not worry either. I have worked with several senior technicians, exchanged ideas with experts, and eventually narrowed down 10 to 11 tools to help in the iPhone bypass iCloud activation lock.
The best among them is Mobitrix Lockaway-Bypass iCloud Activation Lock. It will be my top recommendation. I have worked with it for six years and repaired different iPhone models.
Let's head to the next section to see my most valued route to bypass the iCloud activation lock.
Method 2: The Most Efficient and Reliable Option in the Market - Mobitrix LockAway to iPhone Bypass iCloud Activation Lock
Whenever someone comes to me saying that they have forgotten their Apple ID password or do not have access to the Apple ID, I suggest they go with Mobitrix Lockaway-Bypass iCloud Activation Lock . The tool helps in both cases. The one thing I can vouch for is Mobitrix's professionality. It does what it says it does. Unlike many other apps that I tried, this tool is very easy to work with and produces remarkable results with a few clicks. It is entirely safe, and that is why it remains to be my top suggestion.
Functions:
Quite easy to remove the iCloud activation lock even when the password is unavailable or the customer forgot it.
Turn off the Find my iOS device (iPhone/iPad) option becomes possible.
Unlock Apple ID without password.
I feel that the cost of the iPhone Bypass tool is a significant advantage to the customers. I felt thoroughly satisfied when I purchased it and noticed a 99% success rate. It is a very user-friendly, easy-to-use tool. It ultimately unlocks the iPhone and pays attention to user data privacy. The previous files on the iPhone will be deleted without any copies being made at the backend. It is one of the major things that everyone must look for in online tools for iPhone bypass. In all, just a few simple clicks, and you are all set to use your iPhone without the annoying password. To briefly sum up its advantages, they are as follows:
Advantages:
Effective with 99% high success rate: Bypass various iOS device locks permanently.
Easy to Use: Simple clicks and get all locks bypassed.
100% Secure Your Privacy.
Much Lower Cost.
Coming back to Mobitrix LockAway-Bypass iCloud Activation Lock, the whole function can be summed up in three steps:
Step 1: Connect the locked iPhone device to a stable PC or Laptop.
Step 2: It is convenient to spot the "Remove iCloud Activation Lock" option from the options.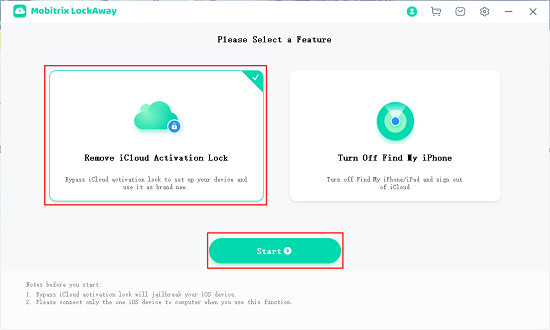 Step 3: Start removing.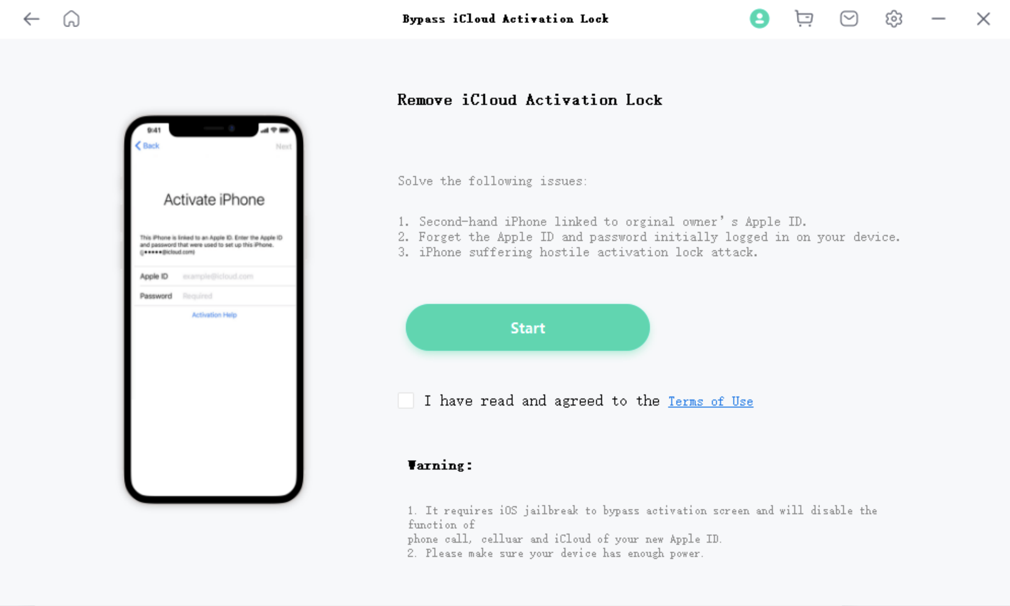 I have seen that a few customers asked me on online forums that "DNS can help too, right?" It is a very debatable question. Yes, DNS can help the case, but heavy limitations overpower the unlocking. I will discuss this in the next section.
Method 3: Using DNS to Bypass iCloud Activation Lock
DNS is a more technologically inclined approach to iPhone bypassing iCloud activation lock. It converts the letter-based domain names into numerical IP addresses. How does this help us here? It completely changes the activation route in the iPhone, so the iPhone gets unlocked. You can completely delete previous data and start afresh.
Before people can happily bounce at that thought, I would like to list out the pros and cons of the DNS approach based on what I had seen as a Repair Technician.
Pros:
It is possible to manually change the DNS associated with the WiFi settings without a Technician's help. iPhone users will certainly not need me!
Though people need to know technology, they don't have to be experts to work around IP addresses and DNS.
The iPhone features will be unlocked immediately after the activation path is changed using DNS.
Cons:
I have used this message many times, and the success rate is less than 80%.
I don't see the DNS method showing results with newer versions of iOS like 12/13/14.
The iPhones are not wholly unlocked, so that you will be missing out on most of the features. It is a major turn-off for me.
If my dear readers still want to embrace the DNS method, here's how to go about it.
Steps:
Switch on the phone and choose the language preferences from the settings to get started.
Find the 'i' symbol to get to the WiFi settings. You will find this near the WiFi tab.
'Forget the Network' and proceed.
Now we'll go with the 'i' symbol again. Here, we enter our DNS bypass code to change the authentication of the lock. You can change the IP to any new location, and I am listing a few to help you.
USA: 104.154.51.7
Australia/Oceania: 35.189.47.23
South America: 35.199.88.219
Asia: 104.155.220.58
Europe: 104.155.28.90
Other countries: 78.100.17.60
Go back and reconnect to your WiFi network.
Opt to go to the next page, then land on the iPhone Bypass screen to establish the new iCloud environment.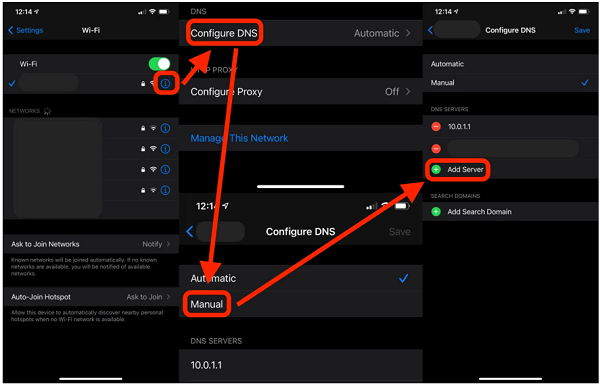 A Kind Tip: Not everything that glitters is gold - don't easily trust free online tools that promise results. This kind of reiteration from my end to my lovely customers that the 'official' claims that most online unlocking sites are nothing but scams. If they ask the visitors to make a prepayment, that's the red flag right there. Only rely on reputable and professional tools specifically designed to bypass iPhone activation lock - this is very important to maintain the privacy of data and overall safety of the device.
Part 3: Extra Questions Answered About iPhone Bypass iCloud Activation Lock
I am fond of helping people, and that is why I answer queries on my forum regarding several things related to iPhone Activation Lock, iPhone Bypass, and iPhone maintenance. My ten-year work experience as a Repair technician helped me get sure-shot answers for my customers. I hope these will help the ones who need it.
1. How will I know if any online unlocking tool/site is a scam?
Good things don't come for free. So, if they are promising that the service is free and helpful, think twice because this might be prying on user data. Also, if they are asking for payment without a trial run, do not consider going with it.
2. Should I go with Online Tools or Designed Software?
From my experience, I can confidently say that customers should opt for specifically designed software. These are 'made' to do this job! So, always choose them.
3. Is Activation Lock Bypass going to create legal trouble for me?
It is legal if the person has not stolen the iPhone from someone.
4. Can I save specific data after the iPhone bypasses iCloud Activation Lock?
Unfortunately, No. This is Apple's main endeavor that it doesn't compromise user data. So, if the phone is unlocked, the data is entirely phhhoossh! Gone!
5. Is there a way I can find the phone's previous owner if I fail to unlock the phone?
If any of the methods mentioned in this article are followed, there is no need to find the owner. However, if it is mandatory, an IMEI number can track them down.
Summary
iPhone Bypass is not rocket science, and years of experience, and constant efforts to surpass it have taught me that the simplest routes can give tremendous results. I used to run out of time while helping my customers, that's why I purchased Mobitrix LockAway-Bypass iCloud Activation Lock, and it proved to be an asset! I am sure it will be an asset for my customers as well. However, do the trial run and decide for yourself. Using DNS< Find My or Mobitrix LockAway-Bypass iCloud Activation Lock, I hope you achieve these, lovely people!