How to Remove iCloud Activation Lock for Free
If you've ever used an Apple product, you must be aware of Find My iPhone. If this feature is enabled on your iPhone, you might not be able to unlock it with only your Apple ID. You need to know the iCloud activation password.
But if you're anything like me, you won't always remember a ton of passwords. This makes it tricky to unlock your phone. If you find yourself in this situation, follow along with this article. I will explain all the methods to solve this problem in detail.
Part 1: How to Remove iCloud Activation Lock Free Online
When you're trying to remove the iCloud activation lock, it is a good idea to try online resources first. I have explained some of the resources you can use here.
Method 1: Use Free Online Services
When you're looking for online resources, it can be difficult to find even paid resources that are good. Finding good free resources is even more tricky, if not impossible, sometimes.
When you search Google for free online services to remove activation lock, you need to be careful. These online apps and tools come with a lot of dangers and problems. I went through the list of major free resources on the internet.
I observed a lot of issues with these apps. I am mentioning these below so that you can have all information about the dangers of these tools:
- Free of cost?
Not all tools that are advertised as free on the internet are actually free. The reality is you'll only find a few truly free resources in the first place.
- Not effective
Even if you do find the free resources, there's a very little chance they'll actually work. Most of these tools are just for the advertisement of other tools.
- Third-party Apps & Attachments
With the internet's free resources always come the frustration of extra unwanted files. You should be careful navigating these free resources because they can inject malicious files or other third-party apps into your device.
- Hidden Costs
As I said before, only a small portion of free tools is actually free. The rest say they're free, but they require internal purchases and have hidden fees.
- Beware of Malware
Free tools and apps never really guarantee safety. You have to be extra careful when using online free resources. They can easily inject malware or virus into your device.
If you have the know-how of understanding these dangers and how to avoid them, online resources may be a worthwhile option for you. However, if you don't completely understand how to stay away from these dangers, it is better not to take a chance.
I have explained some other ways to easily and safely get rid of this issue. You can follow along with one of these methods and keep your device safe.
Method 2: Use iCloud to Remove Activation Lock
A good thing about Apple being an established tech giant is that they provide official solutions to a lot of problems. These solutions are usually available on their official websites.
An official method to get rid of iCloud Activation Lock is to use the website iCloud.com. This method simply removes your device from iCloud to get rid of the activation lock. It comes with some requirements, though.
Requirements: You should know your Apple ID credentials to use this method. If you have a second-hand device and don't know this information, it is a good idea to ask the previous owner.
If you fulfill these requirements, you can follow the steps I have mentioned below to use Apple's official solution to this problem:
On your computer, open a web browser.
On the browser, search for and then sign into iCloud.com. You can use your Apple ID for this purpose.
From here, go to Find My iPhone.

You'll see a dropdown at the top of the screen called All Devices. Click on it to reveal all your connected devices.
From this list, select the device from which you want to remove the activation lock.
Select Erase Device option and keep clicking on Next until your device is removed from the list.
As the final step, click on Remove from Account.
There you go! Your device will no longer have the activation lock.
If you don't remember your Apple ID or can't track it down, you won't be able to use this method. But worry not. There are still methods you can use even if you don't know or remember your Apple credentials.
Part 2: An Advanced Method to Remove Activation Lock
This method is especially suitable for those of you who have, like me, forgotten their Apple credentials at one point or another.
If you're looking for a safe and secure method to remove the activation lock from your iPhone, look no further. When I was looking for tools to solve this issue, I came across LockAway. Suffice it to say; I was floored with its features.
The thing that really sold LockAway to me was that it is a professional tool. So you can expect every base to be covered. Not only can LockAway help you remove activation lock without Apple ID, but it also has a bunch of solid, attractive features:
It can support all versions of iOS, unlike some other tools. It is even compatible with a wide range of iPhone models from 5 to X.
It's super easy to use. You don't need a manual or any training. You can just download it and start using it.
It removes the activation lock from your device in just a few simple steps. You no longer need to navigate complex methods or settings.
The biggest benefit: You don't need Apple ID or password to use LockAway.
Being a professional tool, LockAway is completely safe. It protects both your data and your right to privacy.
Requirement: The only requirement of LockAway is that you need a computer.
Are you ready to start using LockAway? Let's get started:
On your computer or PC, download and install LockAway. Now launch it.
When you launch LockAway, you'll see a variety of options on the main screen. Select the one that says Remove iCloud Activation Lock.
Connect your iPhone to the computer via a USB cable.
Now click Start.
You will need to jailbreak your device. LockAway will guide you through the process of downloading a package for this purpose. When the package is downloaded, just click Jailbreak. You might also need to follow a few steps to put your iPhone into DFU mode.
When the jailbreak process is complete, just click on Remove, and LockAway will take care of the rest for you.
Note: Don't disconnect your device from the computer until the process is complete.
After a few short minutes, the activation lock will be removed from your device. Yay!
LockAway is the most useful method out of all the mentioned methods. That is in part because of its effectiveness, security, and ease of use. The other part that makes LockAway such a good tool is the additional features. Among other things, you can even use LockAway to disable Find My iPhone without your Apple ID and password.
Part 3: Remove iCloud Activation Lock Free via Apple Support
If none of the methods I have mentioned above work for you, it is time to call in reinforcements. At this time, you should contact Apple Support to help you. They can guide you in removing the activation lock, or they might remove it remotely for you.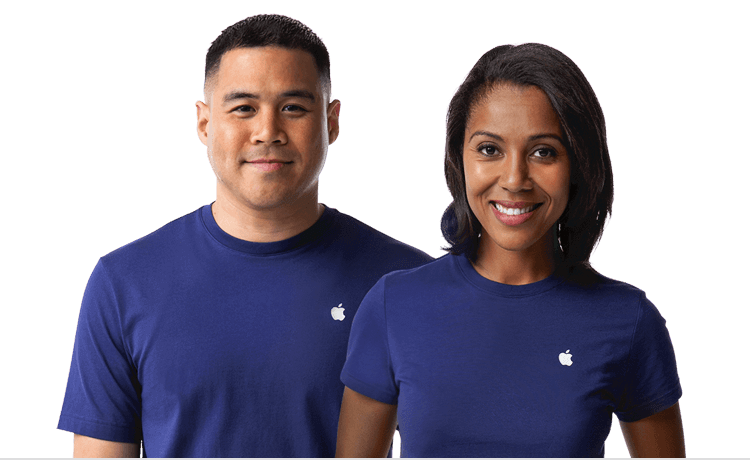 But keep in mind, Apple support does have some requirements before they help you.
Requirements: - You need to show documentation that proves that you are the owner of the device.
Your device should be owned by you, an individual, not an organization or business.
Your device should be in Lost Mode.
Apple is not responsible for saving your data or software, so you should make a backup of your own.
If you fulfill these requirements, you can request support from Apple to remove the activation lock. Go to the following link to do so: Additional Support - Activation Lock (apple.com).
To Sum Up
In this article, I have mentioned all the useful methods to remove the activation lock from your iPhone. Carefully look at the requirements of each method to see which one is useful to you. If you don't understand which one works best for you, you can simply use LockAway. It is a professional tool that can be used by anyone with a computer.