iPhone Activation Lock Removal Methods
Any time Find My iPhone is turned on, the Activation Lock will be enabled unless you verify your Apple account credentials.
To use the iPhone, you need to remove the activation lock.
This article will guide you on how you can remove the activation lock with ease.
Part 1: Basic Methods of iPhone Activation Lock Removal
Method 1: iPhone activation lock removal via Apple ID
If you have your correct Apple password and ID this method is easy to use.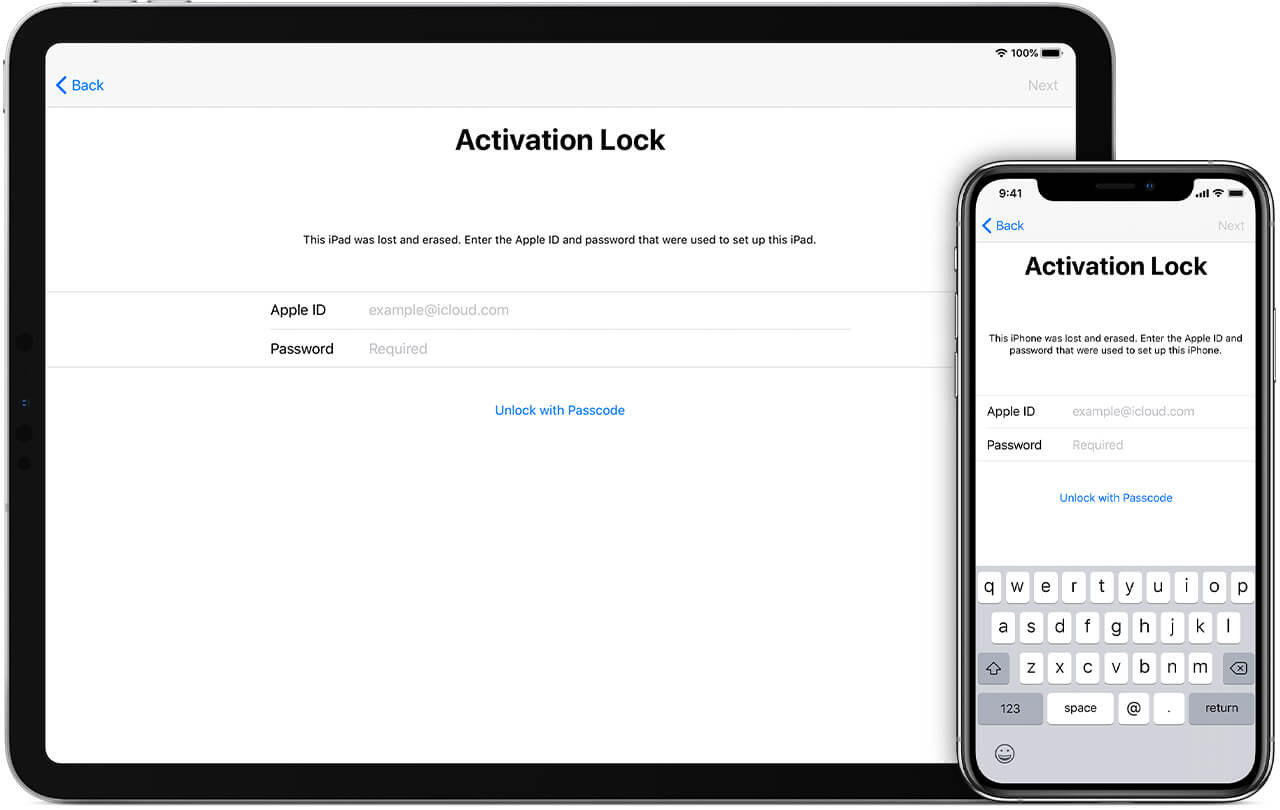 Step 1: Turn on your iPhone on the activation lock screen enter your Apple ID or password.
Step 2: Open Settings if using iOS 10.3 and above tap on the username at the top then click on "Sign Out", verify your password then click on "Turn Off".
If using an older version, open Settings, tap on "iCloud" then "Sign Out", verify your password the click on "Delete from My iPhone",
Step 3: Click "General" then click "Reset", click the "Erase All Content and Settings" option.
Your device will now restart and the Activation Lock will have been removed.
This is the easiest way to remove the activation lock, but it will only work if you know the Apple ID and password.
Method 2: iPhone activation lock removal via iCloud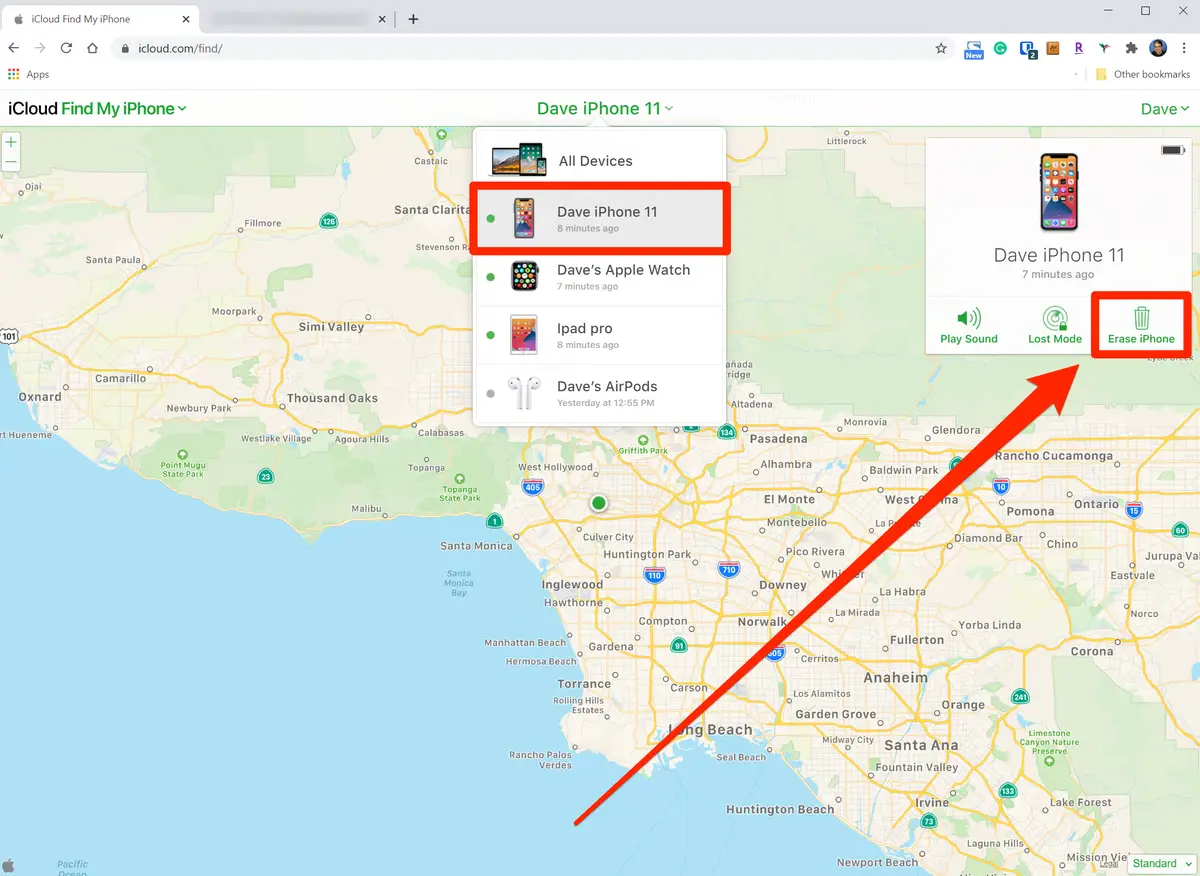 Activation Lock can also be removed through the iCloud account but you must have the correct Apple account credentials.
Step 1: Sign in to your iCloud account.
Step 2: Click "Find iPhone".
Step 3: Select "All Devices".
Step 4: Choose to "Erase[target-device]".
Step 5: Select to remove the device from the account.
You will have now removed the Activation Lock from your iPhone just restart the iPhone and set it up.
Method 3: iPhone activation lock removal via asking Apple to help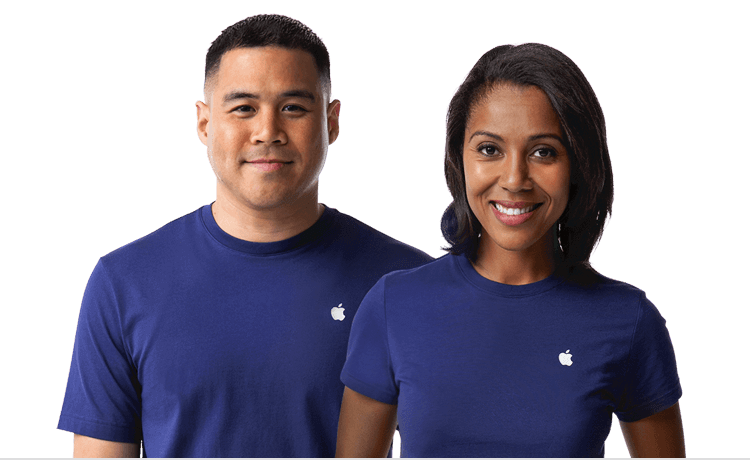 Apple Support can help remove the Activation Lock but this will only work if you can prove that you own the iPhone and the iPhone has not been reported as stolen by anyone.
For this method, you can just visit an Apple store to request help but ensure you carry your documentation to support your request by proving you own the iPhone.
You can also request help through Apple Website.,
Step 1: Visit Apple's Support website.
Step 2: Click "Get Started".
Step 3: Read their Privacy policy and accept to proceed.
Step 4: Enter your email and Apple ID to request Activation Lock, Apple Support will reach out to you.
Part 2: The Most Effective Method for iPhone Activation Lock Removal
If unable to remove the Activation Lock using the already stated methods, it's time to use the most effective method, Mobitrix LockAway- Bypass iCloud Activation Lock.
LockAway is a professional tool to remove Activation Lock and requires no credentials to use. The benefits of LockAway are:
It is supported by iPhone 5s to IOS 12.3 and later (including iOS 14).
It is a user-friendly tool.
It is fast to use.
Your device won't be locked or erased.
The steps to use LockAway are:
Step 1: Connect your iDevice to your computer.
Step 2: Select unlock mode
Step 3: Remove iPhone Activation Lock.
Part 3: Advanced Methods for iPhone Activation Lock Removal
Method 1: Online removal services
There are free online platforms that offer the Activation Lock unlocking services for free. Some of these platforms include:
IMEIdoctor
4MeKey
AppleiPhoneUnlock
These platforms offer you the following advantages;
They are free.
You don't need Apple ID and password for the unlocking.
It's an easy method.
However, the majority of these platforms are fake and fail to work as per their promise.
This approach of unlocking your Activation Lock is not recommendable as you might end up wasting your time over something that has no result or success.
But in case you want a free method you can try it out.
Method 2 Remove via DNS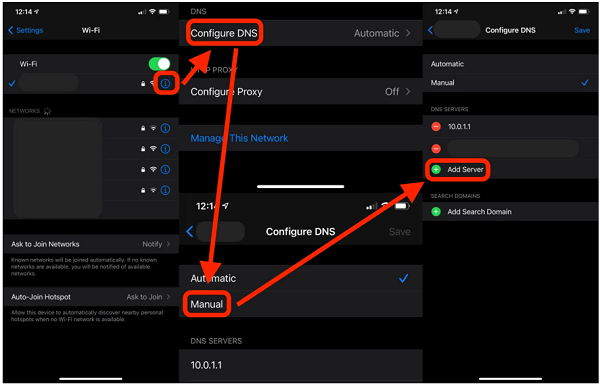 You can also remove Activation Lock by changing the server DNS ID in the settings of your iPhone. Points to note before using this method are:
You must be connected to Wi-Fi.
It is a temporary fix.
It only works for IOS 8 to IOS 10.
Features in your iPhone will be limited.
You risk exposing your traffic and credentials to the DNS provider.
This method is often avoided as it is technical and complicated but if neither of the above methods worked then you can use it but you will only access limited features.
Step 1: From the Wi-Fi settings, look for the symbol 'i' if you fail to see it, navigate to Home > More > WIFI setting, to search for it.
Step 2: Once you find it, under connection and settings, choose "Forget this Network".
Step 3: Click on the symbol "i", enter the DNS server.
Step 4: Having entered the DNS server IP, click Back. Turn on your WIFI and select the network to connect to.
Step 5: Click on "Back", this will take you to an iCloud bypass screen.
Step 6: From the menu, you can now access and set up your apps, music among other services
This method is temporary and limits access to the features of your iPhone which is probably not what you want.
Summary
In summary, this article introduced the various methods we can use to remove the Activation Lock, and more the more recommendable is to use LockAway over the other methods