Unlocking your iPhone while wearing your mask on is now possible. Turn on the "Unlock iPhone with Apple Watch" feature and you are good to go.
Ensure your watch has enabled Bluetooth, WiFi, a passcode, and wrist detection options.
Once you have enabled the Unlock with Apple Watch feature, your iPhone will get unlocked when you tap the screen or raise your wrist.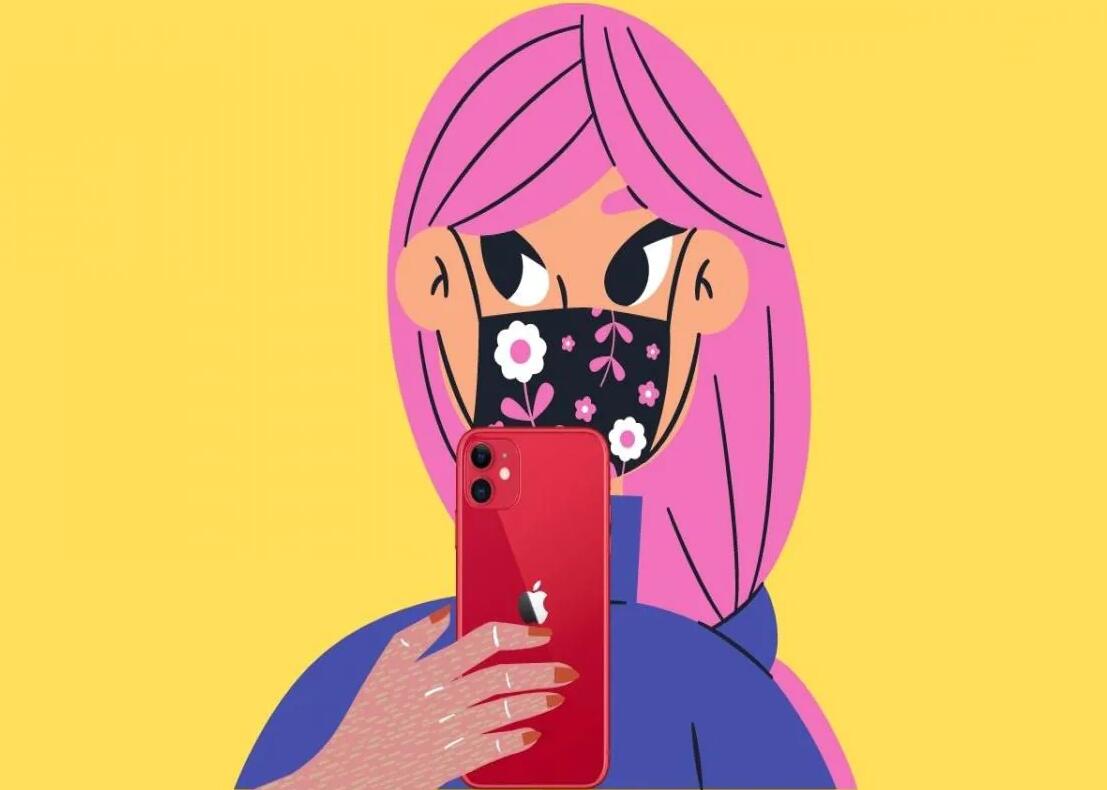 unlock iphone with apple watch intro
Last week, I thought of visiting my long-distance girlfriend for Xmas eve. But with all the omicron news going around, I was very skeptical about traveling, just like many of you. I was concerned about lowering my facemask to Unlock my iPhone with Face ID, especially when in public places with the pandemic hassle. To say the least, I did not want to touch the mask at all costs.
I was desperately looking for a solution as my traveling dates were nearing. Did you know iPhone has a feature to Unlock iPhone using Face ID without pulling down your mask? Yes, I was surprised to know about it, just like you are! With the release of iOS 14.5, Apple found a solution for it. There is a catch to this trick you will need an Apple watch.
Without much adieu, I want to walk you through the most convenient and easy-to-follow ways on how to unlock an iPhone with an Apple watch and even store your verified vaccination card on your Apple watch.
Part 1 Essential Requirements To Unlock iPhone With Apple Watch
All the excitement of meeting my girlfriend and the fear of stepping into public places without compromising safety was my biggest concern. But the hard work paid off; she was so happy to see me. I want to share my compiled guide today with all my friends who had the same concerns and fears as mine. Let us get started with your worries about unlocking the iPhone without lowering the mask.
But before we go further diving into the step-wise guide, here are some mandatory requirements to make it successful.
iPhone‌ X or later with Face ID
Apple Watch Series 3 or later
iOS 14.5 or later installed on ‌iPhone‌
watchOS 7.4 or later installed on Apple Watch
Make sure Face ID turn on
Make sure your Apple Watch has WiFi, Bluetooth, a passcode, and wrist detection all configured.
Before you start using the Apple Watch Unlock feature, there are certain steps that you have to figure out to set up the watch properly. Let me show you how you can configure it in the below section.
Steps:
First and foremost is to ensure your Apple watch is paired with your iPhone .
Next, Click Digital crown the rotating button on the side of the watch to unlock to list apps.
Tap on Settings
Toggle the Wi-fi button to ensure it is turned on.
On the top left tap on the Back arrow and tap Bluetooth.
Swipe left to turn on the Bluetooth and tap the Back arrow.
Set up passcode by tapping Turn Passcode On and entering passcode twice to set up a passcode.
Also, unable Wrist detection in the same section.

apple watch turn on wifi bluetooth passcode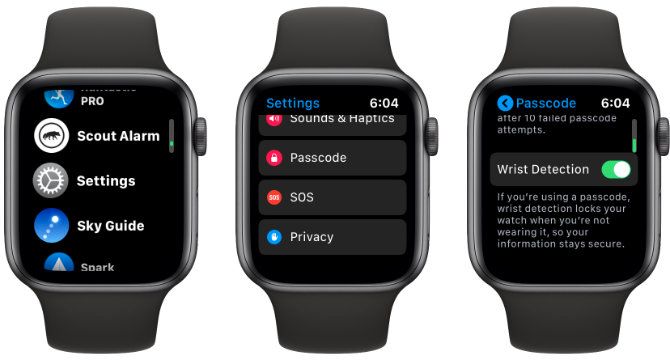 apple watch turn on wrist detection
Part 2 An Ultimate Guide To Unlock iPhone With The Apple Watch
Days of pulling down the mask to Unlock Face ID or to enter passcode have long gone. Preparing the Apple watch for the magical function of unlocking the iPhone with the mask on was after all quite easy.
Further, I will take you through the steps to turn on the "Unlock with Apple Watch" feature hassle-free.
How To Turn "Unlock With Apple Watch" Feature On
While using this method, I forgot to turn on the passcode and wrist detection feature which caused me great trouble. Hence, I thought I should remind you all of the same. To turn on the "Unlock with Apple Watch" feature, make sure that iPhone and Apple watch have Bluetooth and Wi-fi turned on, and the Apple Watch is on your wrist and unlocked.
Steps:
Open the Settings on your iPhone.
Tap Face ID and Passcode and enter the passcode when prompted.
Scroll down to unlock with Apple Watch and turn on the feature next to your watch's name.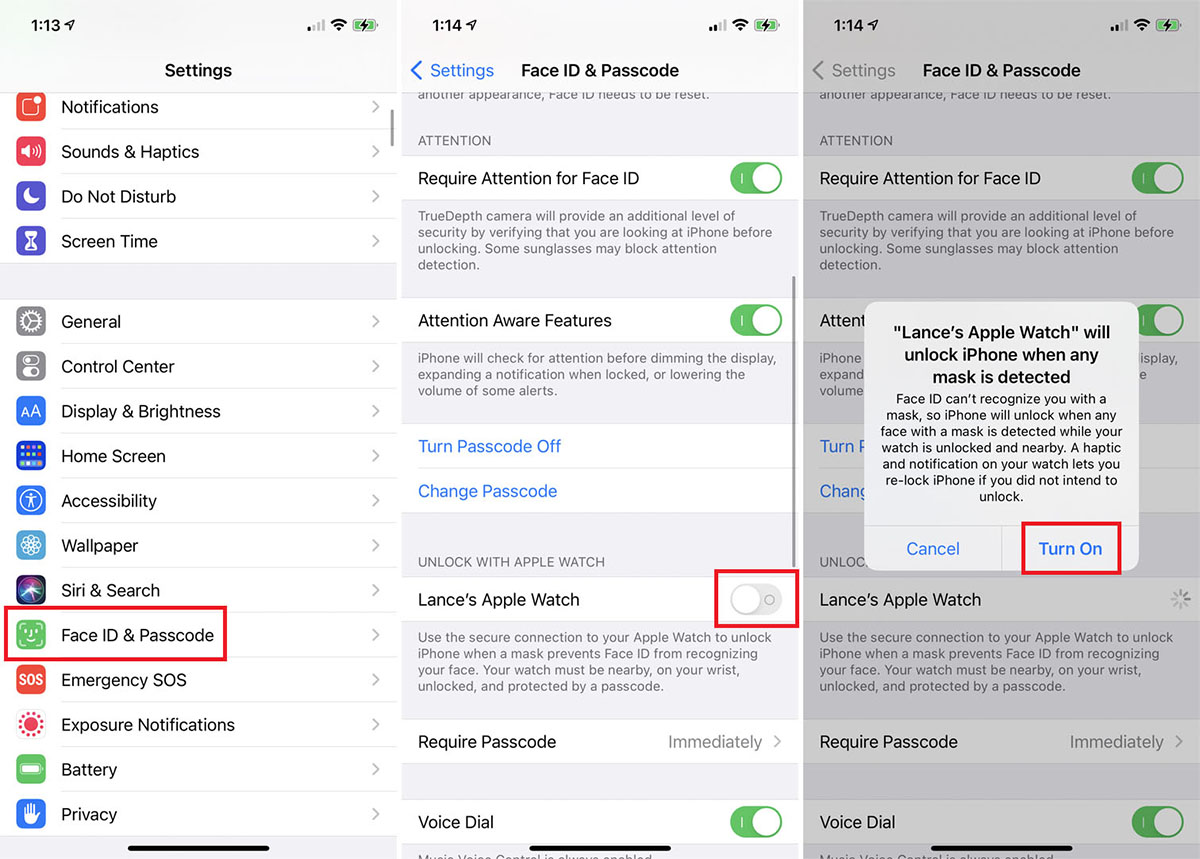 turn on unlock with apple watch feature on iphone
Let's Use "Unlock with Apple Watch" To Unlock Your iPhone.
Since now you have enabled the "Unlock with Apple Watch" feature, let me explain to you how you can use this option to unlock your iPhone. Ensure that you are wearing a mask or ski goggles, or sunglasses, and Apple Watch to carry out the process.
Steps:
Wake your iPhone by raising it or tapping its screen.
Glance at your iPhone. It will identify that you are wearing a face mask, and your Apple Watch will unlock it.
You get a notification that your iPhone has been unlocked on your Apple Watch.
Tap "Lock iPhone" on Apple Watch to lock it again.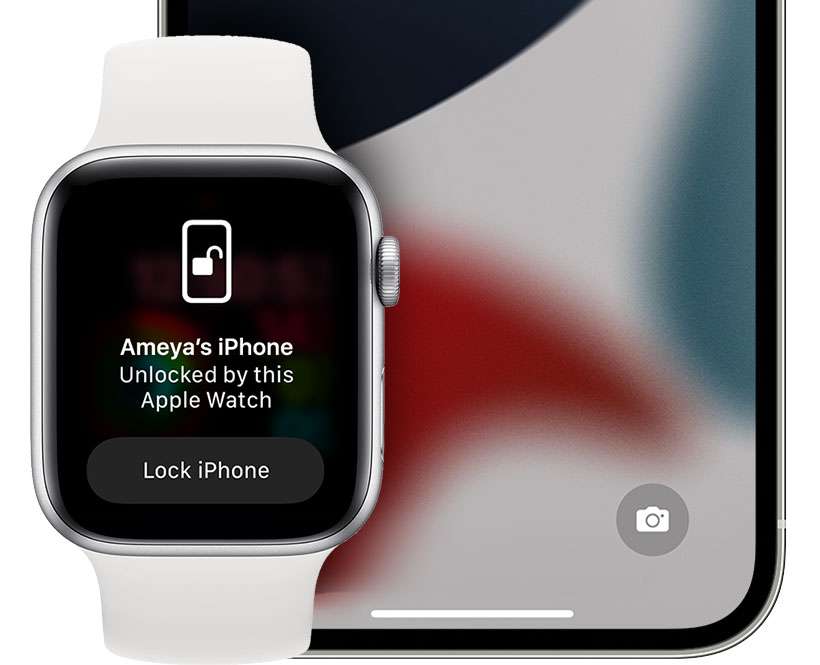 iphone unlocked by this apple watch
This method was no less than a miracle for me when I first used it. However, later on, I came to know about its limitations. Although you can unlock your iPhone with Apple Watch, you cannot make any purchases or sign in to apps that use Face ID. This disappoints me a bit as I have to enter the passcode manually or remove the mask to use the Face ID to perform other tasks. Another issue that I want to highlight is that you will have to manually enter the passcode in your iPhone every time you take the watch off the wrist or wear it for the first time. However, it is worth considering from the security point of view while keeping your data safe and secure.
Part 3 Tips
One thing that I found interesting is that I cannot just unlock the iPhone but lock the same with my Apple Watch. Tap on the Lock iPhone option on the Apple Watch and get your phone locked in no time.
Since this method works when the Apple Watch is on your wrist and the iPhone is nearby, your phone might get unlocked if someone nearby takes it. So, be alert in such cases to prevent your phone from getting compromised.
FAQs:
Can I reset an Apple Watch?

Yes, absolutely. Go to Settings > General > Reset. Tap Erase All Content and Settings and type the passcode. Click on Erase All to completely erase your Apple Watch.

What is Activation Lock on Apple Watch?

An activate lock is mainly introduced to prevent unauthorized access to your Apple Watch if it's stolen or lost. This feature turns on automatically when you set up Find My iPhone on your paired iPhone.
Unlocking an iPhone with an Apple Watch without even touching the mask is no less than a boon amidst this pandemic situation. I used this method and suggested it to all my near and dear ones so that everyone around me could easily use their phone without compromising safety. I hope you have enjoyed reading the guide and are now feeling confident in stepping out of your comfort zone. Ensure that your Apple Watch is on your wrist, and you have enabled the "Unlock with Apple Watch" feature to use this method.