Unlock Disabled iPhone and Apple ID - 3 Secret Ways
Is your iPhone disabled?
Entering incorrect passcode or the wrong Apple ID will lead to a disabled iPhone. This will lead to you erasing your iPhone thus deleting all your data and settings.
This article guides you in fixing your disabled iPhone, it introduces a third-party tool, LockAway, for erasing your passcode.
If you had a backup, your data and settings can easily be restored, this article will guide you.
iPhone disabled, why?
Seeing the "iPhone is disabled" message is both annoying and terrifying luckily, this can be fixed.
First, you need to analyze why this happened, there are two possible reasons.
One; Entering a wrong passcode continuously whether intentionally or by accident such as kids playing with your iPhone.
The first six wrong attempts will make disable your iPhone for a minute, the seventh attempt for 5 minutes, and the tenth will earn you one hour of a disabled iPhone.
Second; If you input incorrect Apple Id continuously your iPhone will be disabled as this will be treated as a security threat such as an attempted hack.
A message, "the apple id has been disabled for security reasons" will display on your iPhone.
To fix this, follow the methods below.
Part 1: Unlock the disabled iPhone or Apple ID using LockAway
Having your iPhone or Apple id disabled is one of the most annoying things.
Many sources have presented many ways one can use to unlock their iPhones or Apple ID but most of them are useless. In this article, we present a very powerful and professional tool, Mobitrix LockAway- Unlock iPhone Passcode that will help you to easily unlock your iPhone.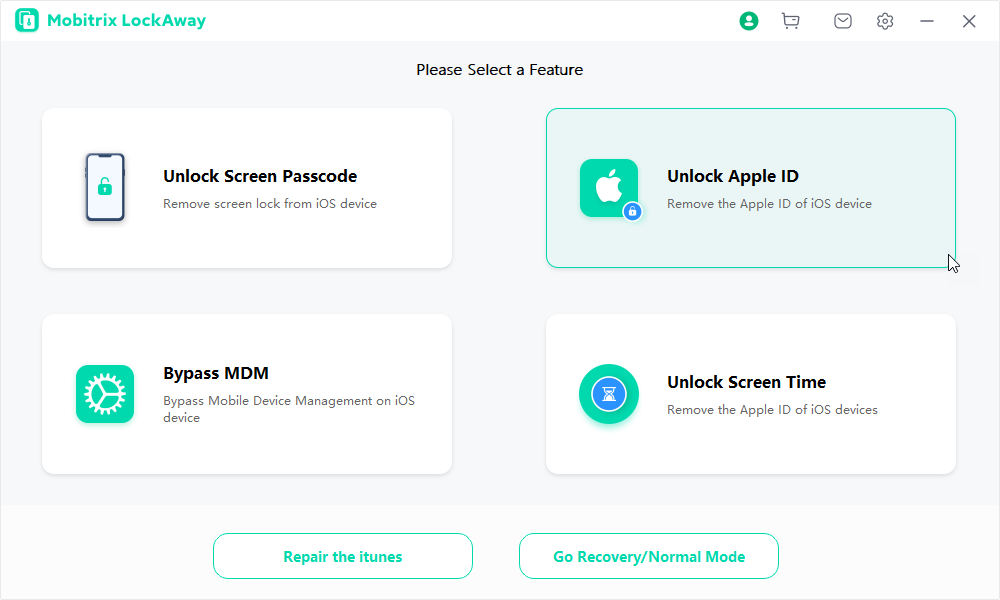 With LockAway you no longer need to be stressed about your iPhone being disabled. Some of its features include
It is easy to use with just three simple steps.
It is effective as it can unlock your iPhone anytime for the rest of its lifetime.
It is a professional tool that has helped more than 100,000 users to bypass their iPhone passcodes.
It's secure and one need not worry about their privacy.
LockAway can remove different kinds of passcodes be it a Touch ID, Face ID, Alphanumeric passcode, or any other passcode.
It can unlock your disabled Apple id without having your Apple ID passcode. With LockAway you don't need to be worried about your iPhone data being erased or turning off your FMI.
With the given video tutorial and the steps below, you will be able to remove your passcode.
Connect your device to a computer.
Select unlock mode.
Remove iPhone lock.
Part 2: How to unlock the disabled iPhone
Method 1: Unlock via computer (iTunes/Apple Finder)
This is one of the convenient ways you can unlock your iPhone without erasing your data.
If you had synced your iPhone before with your computer, you can use a recent backup to reset your iPhone passcode and be able to use it again.
With iTunes, you will be able to restore your data, remove the passcode and also get a chance of setting up a new passcode.
For Mac users: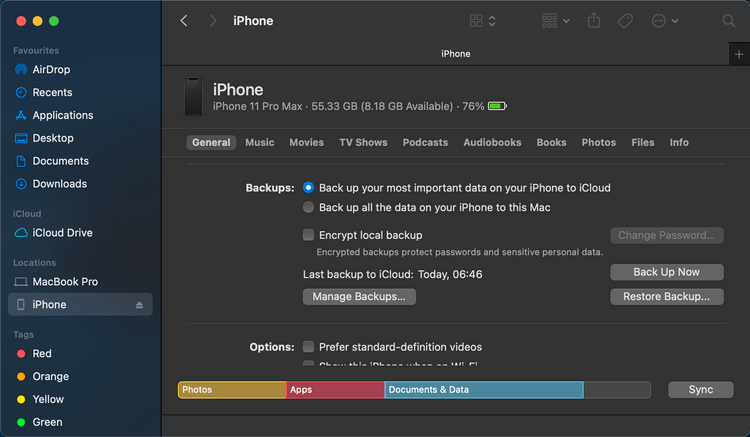 Connect your iPhone to your Mac computer via a lightning cable.
Open Finder, in the sidebar of the Finder window, select your device.
From the bar on top of the window select General.
Scroll down and select "Restore Backup" from Backup.
All your backups will be shown, select those to restore, enter your Mac password and click Restore.
Using Windows Computer: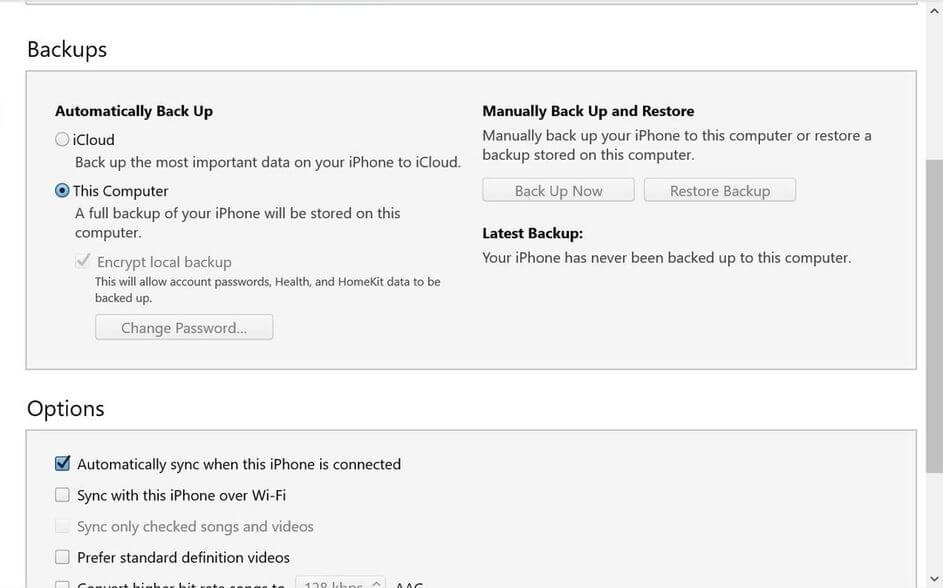 Connect your device to the computer you synced with previously using a lightning cable.
Open iTunes, if you are not prompted for a password, you can proceed otherwise try connecting to a different computer you had synced with previously.
Allow iTunes to sync your device and make a backup.
After syncing is completed, tap on "Restore iPhone and allow the restoration process to complete. This will install iOS.
On completion, the iOS screen will pop on your device, click on restore from iTunes backup.
Select the latest backup to restore from.
However, to be able to use the above method either on Windows or Mac you need to have synced your device with your computer and have a backup otherwise, this method may not help you.
Method 2: Erase iPhone using recovery Mode.
With recovery method, you need not have synced your iPhone with your computer. This method is useful for any generation of iPhone. The steps below will guide you:
Long press the side upper button and the volume button, drag on the slider that shows up to switch off your iPhone.
While holding the side button connect your iPhone to your computer, hold the side button till the recovery mode screen mode appears.
Using your computer locate your device and click on restore. The required software will be downloaded, but if it takes more than 15 minutes, the recovery mode will exit. Repeat the above procedures.
Once you succeed with the above steps wait for the process to complete and you will be able to set up your iPhone and use it again.
However, to be able to use this method you need a computer.
Method 3: Erase via iCloud.
To use this method effectively, your latest backup to iCloud needs to have been minimal taking only a few hours.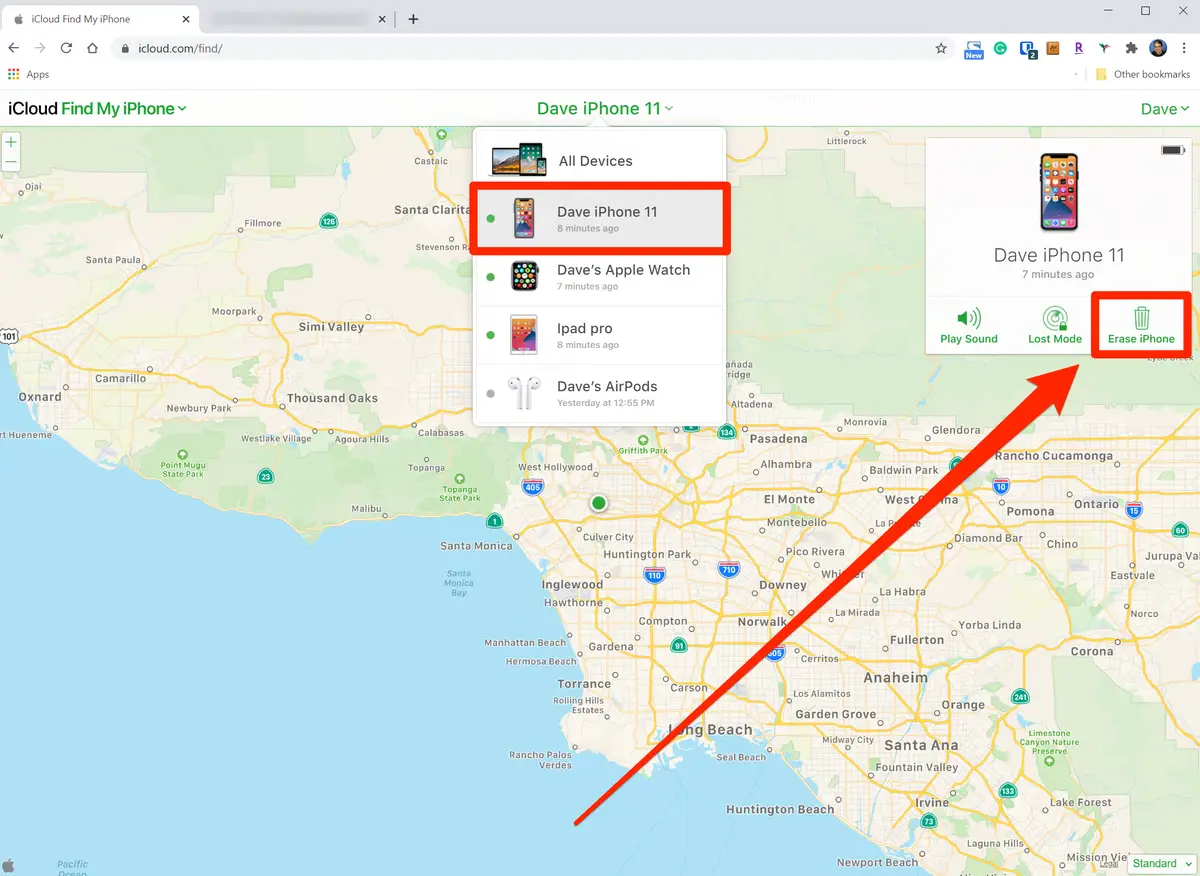 Sign in to your iCloud account.
Go to Find My Phone and select your device.
Click on erase iPhone. This will erase your iPhone and remove the passcode.
On completion, set it up and restore your backup from iCloud backup.
However, for this method to work you need a backup otherwise, it will not work.
Part 3: How to remove disabled apple ID
LockAway is a powerful tool, however, there are still other methods to remove your disabled Apple ID.
Method 1: unlock via Two-Factor Authentication
Using the Two-Factor Authentication method is recommended if you have other trusted devices such as Apple Watch, iPhone, or Mac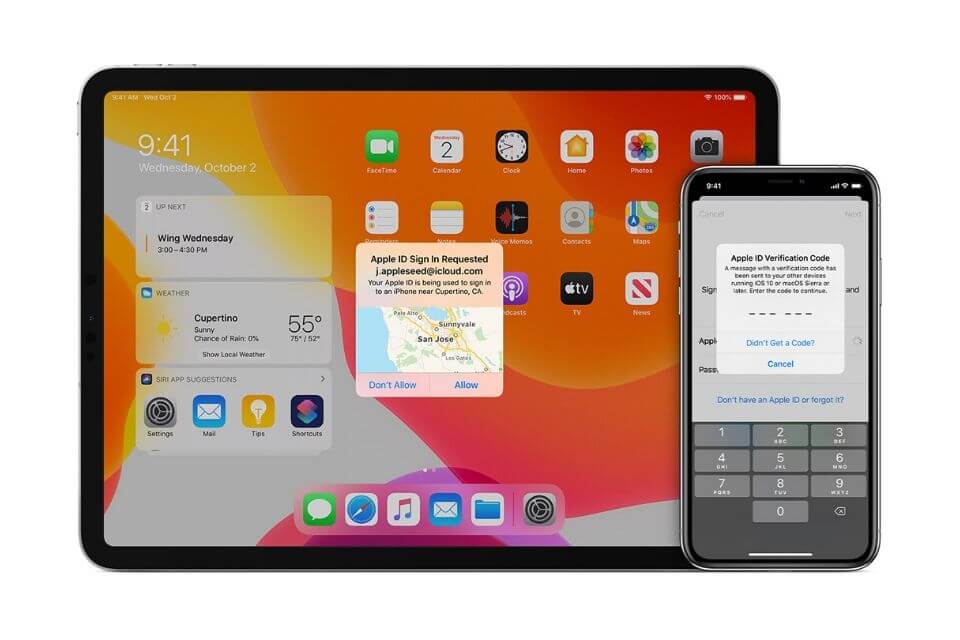 To use this method:
On your screen, tap unlock and input the phone number you trust, and click next.
A verification code will be sent to the trusted phone number, enter it on your iPhone.
Enter your Apple ID in case you remember it or click Forgot password.
Enter the reset passcode and create your new password, your Apple ID is now enabled, use the new password to sign in.
Method 2: unlock via recovery email or security questions
If unable to remember your password, using Apple's iForgot service you can still unlock your Apple ID. You only need to verify your identity and answer few security questions.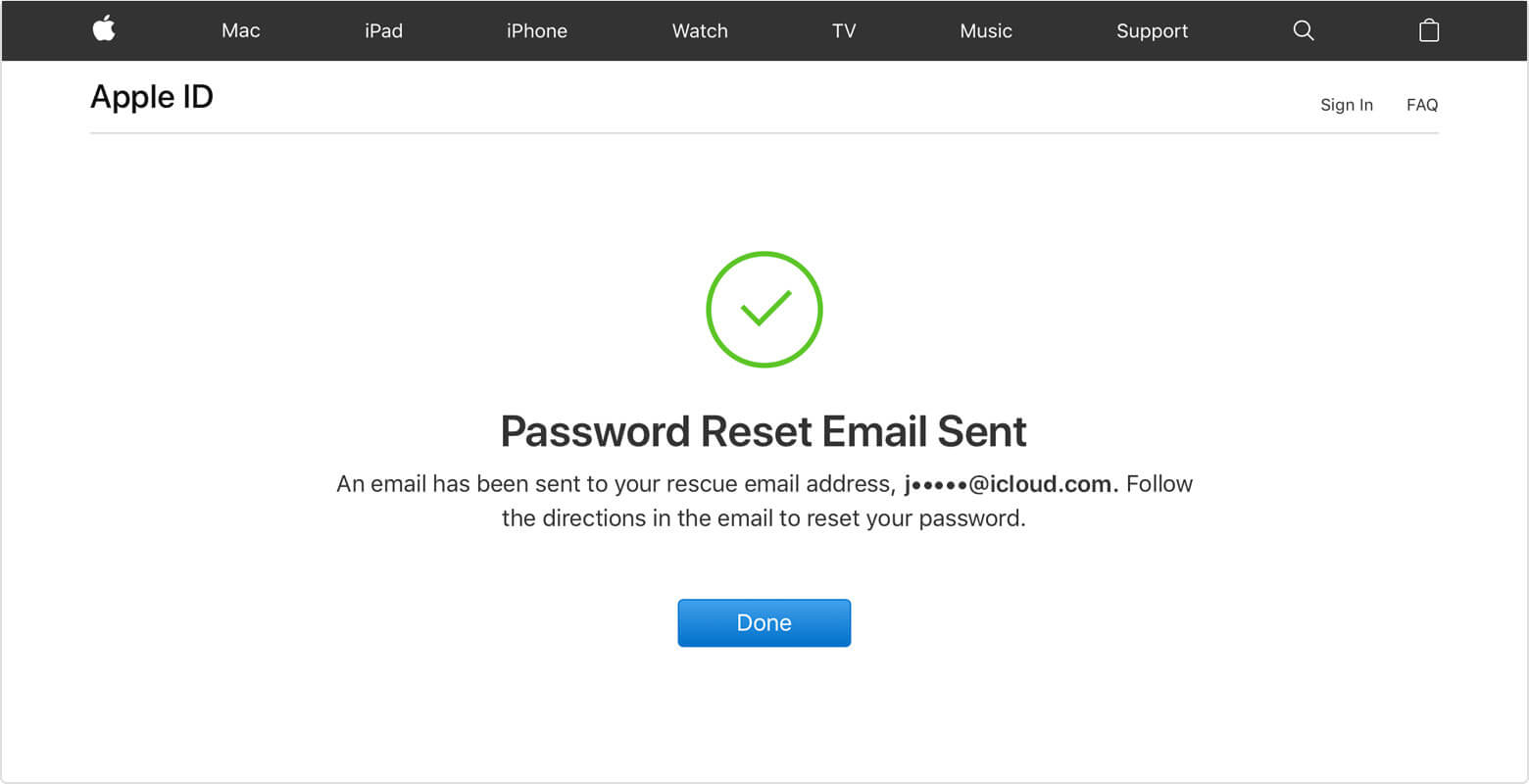 Visit iforgot.com
Enter your Apple ID.
Select whether to use email or security questions to reset the password.
If you select to use recovery questions, answer the needed questions.
If you choose to use email, check the code sent to your email.
Enter your new password, to make changes, click Rest password, you can now sign in using your new password.
Method 3: Unlock via account recovery
Two steps are needed to reset account.
Step 1: Request for account Recovery.
Visit iforgot website and enter your Apple id.
Input your trusted phone number and enter Apple ID.
Enter the recovery code, click 'Forgot Password and click continue
Step 2: Reset Account
Visit iforgot.com, enter your Apple ID.
Confirm the phone number used for recovery in step 1.
Enter the recovery phone sent
Create your new password and verify your phone number.
You've successfully unlocked your Apple ID.
Part 4: Restore data and settings after erasing iPhone.
Having rest your disabled iPhone, it's time we restore your backup
Open Settings, tap General, at the bottom click reset.
Click Erase All Content and Setting, confirm and enter your passcode.
Tap erase iPhone and enter Apple ID.
Let the progress bar complete, sign in using your Apple ID once your phone restarts.
Click restore from iCloud backup.
Select a backup to restore from and restore.
Summary
In a nutshell, this article deals with how to recover from a disabled iPhone passcode or Apple ID especially using LockAway, a professional and powerful tool to erase the disabled passcode.
The article also recommends connecting your iPhone to the computer you had synced with before.
However, if you had not synced it still provides methods to recover your passcode.
This article is an all-in-one to fix all your passcode iPhone issues.