7 Ways on How to Unlock an iPhone with a Password in 2021
Apple products are widely used in everyday life, and people frequently rely on them. It might be a huge inconvenience if the device is locked or disabled because of an invalid password or if the users forget their phone's password.
This post will describe the most recent solutions and fixes for iPhones locked with password issues, as well as how to implement these fixes to your own devices.
Is it possible to unlock iPhone with a password?
Yes, it is possible to unlock a smartphone that has been password protected. The passcode on an iPhone is a four- to six-digit password that can be used to unlock the device's display screen.
You can utilize the Two-Factor Authentication feature if you have it enabled, and then you can enter the device's Apple id and password. This will unlock your iPhone without the need to use the passcode.
Now let's see how you can apply these fixes below
1. Solve the problem with LockAway
Losing the iPhone's id and password is a time-consuming process that can be frustrating for everyone. Connecting to iTunes and logging in to iCloud to access the device's location all necessitate knowing the Apple ID or password.
You wouldn't be on this page in the first place if you recalled those things. If you don't recall any of those details but still need access to your smartphone, LockAway is the solution. It will ensure that your system's firmware is not harmed.
LockAway is compatible with all iOS devices and operating systems. Of course, it can also fix a variety of other problems, such as the iPhone's inability to connect to iTunes or an iPhone getting locked due to an incorrect password.
Follow the instructions below to use LockAway to solve the problem.
Go to the official LockAway homepage and download and install it. Launch it after it has been downloaded and install it successfully.
From the options on the launch screen, choose "Unlock Screen Passcode" mode.

To connect your smartphone to a computer, you will need a lightning cable or a USB cable. Connect your iPhone to your PC via USB cable.
The application will discover the device you connected to the system through a USB cable automatically. Click Unlock iOS Screen from the list of options and then follow the on-screen instructions.
Activate the DFU mode as directed by the application on the screen. Continue with the remaining steps; they are simple.
Enter your iPhone model and other details, then follow the directions on the launcher to download the firmware. To begin downloading the firmware for your iPhone, click the Download button. The firmware will be downloaded according to your iPhone's model and details. Please double-check that the information you've entered is correct.
Choose Unlock Now and enter the confirmation code that appears on the screen. This will successfully unlock your iPhone, giving you full control over the device yet again.
If you are unable to log in to the device for some other reason or are dissatisfied with the results, click Try again to restart the process. The iPhone will certainly unlock this time.
Advantages: This is a quick and easy solution to unlock any iOS device with nearly any problem. One of them is to connect to iTunes. The following are the primary advantages of this method:
In only a few clicks and simple steps, you can return your iPhone back to life.
It does not necessitate the use of iTunes and its inconvenient interface.
It is a reliable solution. It has a long lifetime.
The application and interface are incredibly user-friendly.
It detects any gadget in a matter of seconds.
2. Solve the problem via iTunes
This is the most widely used and discussed technique of resolving any Apple device issue. In the event that an Apple device is disabled or locked with a password that you do not remember, iTunes includes a backup and restoration solution.
If you recall your Apple ID and password, you can use iTunes to implement this method.
Follow the steps below to apply this fix:
This procedure necessitates the use of a Mac or PC. If You are using a PC, check and make sure that Windows 8 or higher is installed, as well as iTunes.
Use the connector that came with your iPhone or another appropriate cable to connect your iPhone to your computer.
Switch off your iPhone.
iPhone X and later, iPhone SE (2nd generation), iPhone 8, and iPhone 8 Plus: Press and hold the side button while simultaneously turning down the volume button until the shutdown slider appears.
Press and hold the side button on the iPhone 7 and iPhone 7 Plus until the shutdown slider appears.
Press and hold the side (or top) button until the shutdown slider shows on iPhone SE (1st generation) and iPhone 6s and earlier.
Activating the iPhone's recovery mode
The side button is used on iPhone X and later, iPhone SE (2nd generation), iPhone 8, and iPhone 8 Plus.

The Volume Down button is used in the iPhone 7 and iPhone 7 Plus.

The Home button is used on the iPhone SE (1st generation) and iPhone 6s and prior.
In the Finder, look for your iPhone. Alternatively, you can use iTunes on the computer that is linked to it.
Select "Restore" instead of "Update" when the "Restore" or "Update" option appears. The software for your iPhone will be downloaded to your computer, and the recovery process will begin.
Disadvantages:
One disadvantage of this procedure is that your prior data on the Apple device will be lost. With the restoration, it is gone.
The device is not always recognized by iTunes, which is another issue. When they have a problem with device recognition, the entire process comes to a standstill.
iTunes is really not a particularly user-friendly application. Because of the harsh buttons and unattractive user experience, people choose to explore alternatives.
The complete file restoration process takes a long time.
3. Solve the Problem via iCloud
This is one of the most popular methods for repairing iPhones and other Apple devices that have problems logging in or accessing data. It just uses iCloud to find the device's location and deletes its info.
Although this method works, logging into iCloud requires the user's Apple ID and password. If you don't have access to iCloud, you can contact the former owner of the device and ask them to log in on your behalf.
Follow these steps to use this method:
Go to the main webpage of iCloud. To sign in to the iCloud, look for the sign-in link and enter your email address and password. Look for the Find iPhone icon as you login in. Select Find iPhone from the menu.
Next, select All Devices from the drop-down menu.

Select your iPhone from the list of devices.
Select Erase Phone from the drop-down menu. This will clear the data on your phone as well as any issues with sign-in or iTunes.
You can now re-configure the device with the assistance of a setup assistant. In this situation, when you set up your device again, iOS will give you the option of using your prior backup to restore your device's old data. It is entirely up to you whether or not you choose to restore your device.
Set up the device passcode all over again if you either restore the device or set it up as a new phone. Make sure you create a passcode that you will remember this time.
Although this is a viable solution, it makes it compulsory for the users to have the knowledge of their Apple ID and password or access to the prior owner of the device in order to delete it from iCloud. This is a new problem on top of the one you are already dealing with.
4. Solve the Problem using Siri (iOS 8 – iOS 11)
Unlocking an Apple device without the use of a computer or iTunes is unusual. Well, such a solution exists, and you should give it a shot if none of the other options appealed to you.
This is achievable with the help of Siri. The only limitation with this workaround is that it only works on iOS 8 and iOS 11 devices. Any other technology will not operate with it. If your device has this software, however, here is the solution for you.
The steps to implementing this solution are as follows:
Activate Siri on your iPhone. "Hey, Sir, can you tell me the time?" is a simple way to do this, or you can say anything similar to these lines. It is all up to you. After then, you inquire as to what time it is. Then tap the Clock symbol to begin the recovery procedure.

Then go to the World Clock and select the option to add another clock.
On the next screen, type whatever you wish and then tap the Select all button.
<

li> Nevertheless, you will be presented with other options from which to choose; among these, select the "Share" option.
After that, you will be led to another window on your iPhone, where You will be given a variety of sharing choices, such as emailing notes and messages, and so on. To proceed, select the Message icon from the list of options.
Type anything you wish or a random number or contact in the "To" field or wherever You are sending the message, then press the return key on your keyboard.
The color of the highlighted text has been changed to green. Select this text and press the addition (+) button.
The next step is to touch on the Create New Contact button.
You will then have to select the option to 'Add a Photo.'
This will take you to your phone's or camera's photo gallery. You can open any album from here. Instead of selecting a picture, open any album of your choice and leave the gallery by tapping the home button.
This will bring you to the iPhone's home screen, where you can conveniently access your phone's capabilities.
This is really not so much a solution as it is a flaw in the iPhone's security mechanisms. It is a way to get into your phone, but It is not a way to solve the problem on newer iPhone versions. As a result, it is not the most effective solution to this problem.
5. Turn to Professional Help
If none of the preceding methods have worked for you, you can simply seek professional assistance to address your problem. Most problems and their answers connected to the iPhone being deactivated due to iTunes or any other issue are covered by the preceding resolutions.
If your problem is really not related to any of the above-mentioned concerns, the best answer for you is to contact Apple support or discuss it in one of the Apple support groups, which often cover a wide range of problem sets and solutions connected to Apple devices.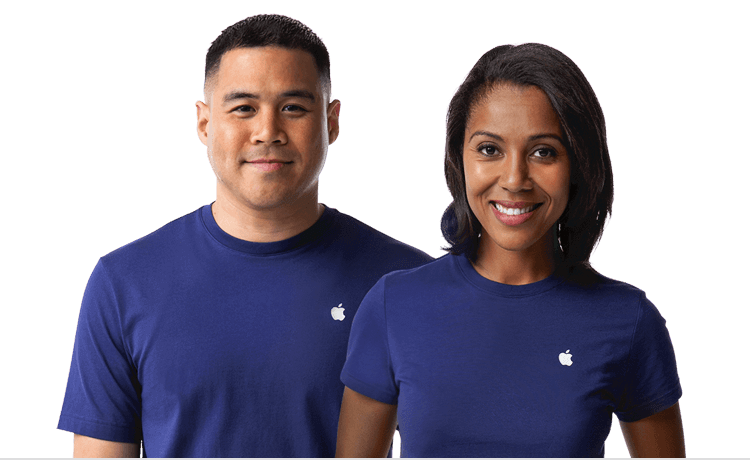 6. Contact Apple Support
When it comes to resolving issues that Apple consumers have with Apple goods, Apple Support is a very attentive client support company with a nice brand.
To contact Apple Support, go to their official support website and dial their phone number to discuss your issue. Open this link to try this specific solution.
Hopefully, Apple's support staff will be able to resolve the problem, and the Apple device will be unlocked successfully.
7. Discuss in Apple Support Communities
If nothing else works, you can always take your problem to the Apple Support Community. Many individuals post their Apple-related questions in this community, and those who have already addressed the problem offer them a solution.
These communities deal with a wide range of concerns, and most people identify their problems and solutions by looking at existing issues rather than creating new ones.
However, the problem with this option is that it normally takes days, if not weeks, for someone to go over your issue and respond. There is no set time limit or guarantee that you will receive a response.
Summary
Your iPhone is in charge of a significant portion of your everyday routine. It is indeed understandable that forgetting your passcode might be aggravating. There's nothing you can do once you receive the warning "iPhone is disabled."
If you are looking for a method that's simple, quick, and guaranteed to work, LockAway is the way to go. It immediately restores your iPhone's functionality after it has been disabled.