Your iPhone will be locked for many reasons like too many wrong unlocking attempts, carrier lock or activation lock.
The approach on how to unlock a locked iPhone is determined by the specific locked situation.
In this article, I will introduce different cases of locked iPhone and the solutions.
Just like you, I love iPhone!
It's classy, cool and super secure, with an encryption system that even the FBI couldn't crack. No one ever needs to worry about privacy leaks with an iPhone at hand.
But it becomes tricky when your iPhone gets locked and you forget the damn passcode, or when you have a locked screen; or you simply want to switch onto another carrier.
What to do? Apple surely offers related solutions, but they are not 100% efficient.
As a tech expert and a victim, I've tried various methods to unlock my iPhone, and hence, know what works best for each situation. If you want to know how to unlock your iPhone at home, without a password, from a locked screen, or from a carrier, read on for my best tips!
Case 1 How To Unlock A Locked iPhone With Screen Lock?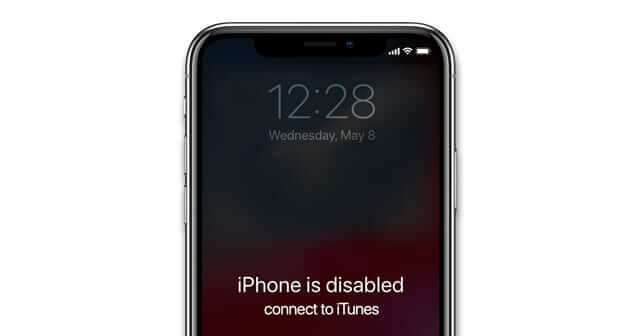 As I said before, Apple has strong security measures, but it's frustrating when you forget your passcode and get locked out of your iPhone. Well, the good news is, Apple offers various ways to unlock your locked iPhone without a passcode. The most common one is iTunes or Finder.
Method 1 Unlock your locked screen using iTunes or Finder
iTunes or the Finder are not new to Apple users, and I recommend that you understand the advantages and disadvantages of this method before using them.
Advantages
It is provided through Apple.
Disadvantages
It's time-consuming and has a low success rate.
This method will delete all your phone data. You may lose some data that was not backed up in time.
The iTunes super interface is difficult to navigate. You may lose connections often.
You may encounter other issues during the process, such as: "iTunes could not connect to the iPhone because it is locked with a passcode. You must enter your passcode on the iphone before it can be used with iTunes"
Here's how to go about it:
Connect your iPhone to a PC with an USB cable.
Then launch the iTunes or Finder.
Find your iPhone, and follow the steps below:
In iTunes: Click the Summary tab and click Restore.
On Mac, click the General Tab, then click Restore.

If iTunes or Finder doesn't recognize your iPhone:
Then click Restore when you see the option to choose "Update" or "Restore".



Then iTunes or Finder then formats your device and reinstall the operating system.
After that, you can restore from an existing iCloud, iTunes backup or set up the device as brand new.
Method 2 How To Unlock A Locked iPhone via Siri?
Who doesn't like cool AI? Siri is such one designed to respond whenever you say "Hey Siri". Unlocking your iPhone with such a voice command is in fact very easy.
Advantages
No passcode is required
No other device is needed.
Disadvantages
It sometimes fails. I cannot guarantee the process 100%.
It doesn't support all the iOS versions, only iOS 11 or newer is supported.
Here's how:
Long press the home button to activate Siri on the locked device. If you use a model newer than the iPhone 8, simply calling 'Hey Siri' will do the magic.
Ask boldly in your accent, "What's the time now" and watch her pop up at the local time.
Click on the clock icon once it appears. A World clock appears immediately with some small icons around it.
Then click on the plus sign: +, at the top right corner of your screen.

A search box appears within which you can type any character. Choose Select All.

Click the 'Share' button from the list of options that pop up thereafter.

You will be given many options of sharing like email notes and messages on another window, select the Message icon.
In the Message window, go to the "To" field and write any character in it. Close the Message icon by clicking on the return button on the keyboard.

You will find the highlighted text is green now. Choose this text and tap the plus icon (+). Then choose the Create New Contact.

Tap on Add Photo. Then it will show you the Photos or phone Gallery.

You can open any album and exit the gallery by pressing the home button instead of choosing any picture.

Then you will be taken to the iPhone's home screen and hence you can easily access your phone and all of its features.
Wait a while and then press the Home button to unlock your device
Go over the process once more if your device doesn't unlock at first trial.
It's very cool to use Siri to unlock a locked iPhone. However, it's more like a loophole in the iPhone's security features instead of a one-size-fits-all solution. So, you can try it, but it's not the most effective way to unlock a locked iPhone.
Moreover, I have found out that Apple's methods are only efficient when you have your passcode or other account details. That is, sometimes you may be required to enter your password.
But what if you don't have passwords and ID details? Don't worry. There's still a way out——professional tools.
They don't require any credential above, and are usually quick and effective. I will show you how it's done with Mobitrix LockAway and iPhonePass as an example.
Method 3 How to unlock a locked iPhone without passcode: Mobitrix Lockaway
Unlocking your iPhone shouldn't feel like a hard nut to crack. Many apps claim to be able to unlock your device without a passcode. But most are either difficult to use, or cost you an arm and a leg.
If you are in a hurry to put your device back to use, I would recommend you to try Mobitrix Lockaway directly. This app is just super easy to use and quick, taking me 30 minutes only to unlock my phone. Imagine that!
If your device is locked, this tool can:
Remotely erase or wipe away its content so as to reset the passcode.
Remove Apple ID. This is the best option when you no longer remember your Apple ID.
It also lets you bypass the screen time passcode, MDM lock.
Advantages of using Mobitrix LockAway
As earlier highlighted, these are some of the reasons for my recommendations
It is very easy to operate. I was able to unlock my device in three easy steps
The success rate is about 99%. It worked fourteen out of fifteen times when I tried it on my friends' devices.
You can remove the screen lock in less than forty-five minutes. On trial, I unlocked my device in about thirty minutes
Here's how to get into a locked iPhone using this tool:
Install Mobitrix LockAway onto your PC and launch it.
Connect your locked iPhone to your PC and Select Unlock Screen Passcode
Click Start to remove the passcode.
Like with every other thing, it has its own limitations too. If your iPhone has been disabled, the app may need to erase your device. But in general, I'd recommend the Mobitrix LockAway for unlocking a locked iPhone.
Mobitrix LockAway is indeed convenient and easy to use. But if you don't want to lose any data, I would then recommend iPhonePass.
Method 4 How To Unlock A Locked iPhone Without Data Loss Via Mobitrix iPhonePass?
The first thing that attracted me to this product is its price. Completely free!
Surprise! I quickly downloaded the tool to see how true the claim was and I was very excited with the results I got.
Listed here are some of the several advantages of using Mobitrix iPhonePass.
Advantages of using Mobitrix iPhonePass
You do not risk losing your data.
It can unlock all devices in the iPhone 5s - iPhone X range.
Like LockAway, it does not need the passcode to unlock a device.
Easy to navigate and use, the unlocking process is smooth and doesn't take too much time.
It's free!
I, however, noticed some limitations with it. For instance, I couldn't open a friend's iPhone 11 with it. It also couldn't bypass the passcode for another friend's iPhone 12. Here are some of its limitations/disadvantages:
Disadvantages of using Mobitrix iPhonePass
Does not support iPhone models newer than the iPhone X.
It is not supported on Windows. Therefore, you can't unlock your iPhone by connecting to a Windows-supported PC.
Only a Mac will work since the software doesn't support Windows.
That said, let me teach you how to get into a locked iPhone with this easy-to-use tool.
Get a MacBook.
Download and install these lock deletion tools - iPhonePass and CheckraIn.
Checkra1n is a perfect jailbreak tool with easy operation. I highly recommend you jailbreak your device.
Jailbreak your iPhone: launch CheckraIn, and click Start.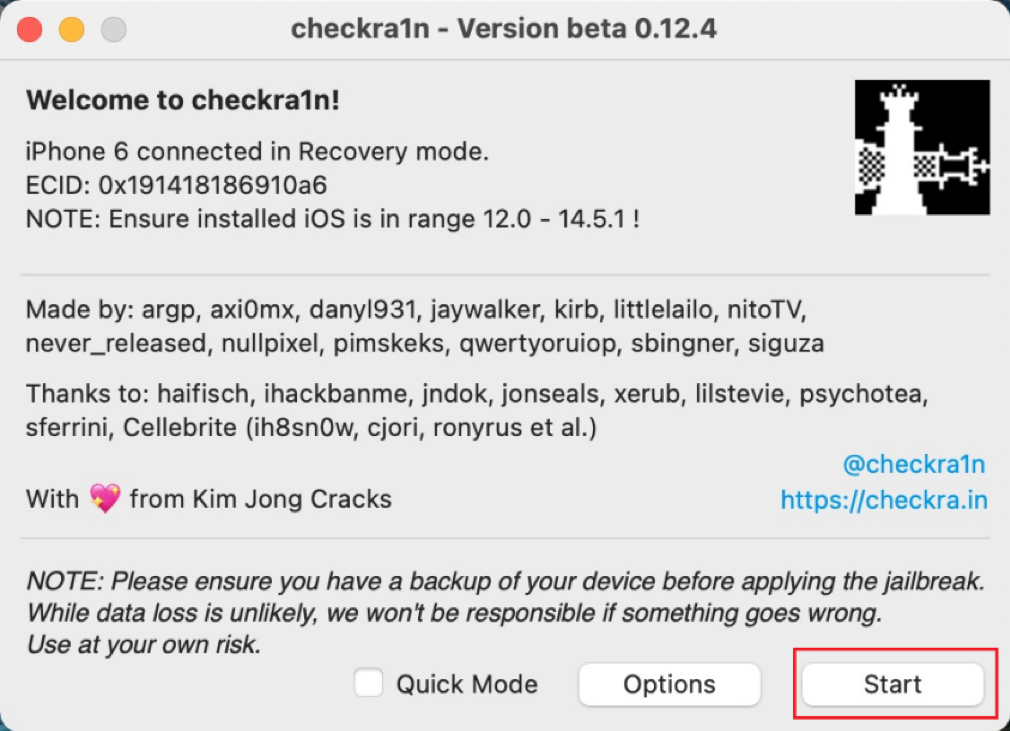 Do not interrupt the process or disconnect your phone throughout the jailbreaking process until finished.

When it's done, don't set up your iPhone right away.
Then, connect the device to your Mac.
Also, establish an internet connection between your iPhone and Mac. Launch terminal on your Mac and enter iproxy 22 44 in it.

Remove the screen passcode using the iPhonePass tool.
Delete the deliphonepass.sh by double clicking it. You can now access your iPhone as usual.

Now that we've discussed how to unlock your screen, another common but annoying problem is activation lock. Read on if you happen to be in such a situation.
Case 2 How To Unlock A Locked iPhone With Activation Lock?
Bought a second-hand iPhone and found it's in activation lock?
Still, don't panic. I will explain how to bypass your iCloud activation lock using Apple approaches and professional tools.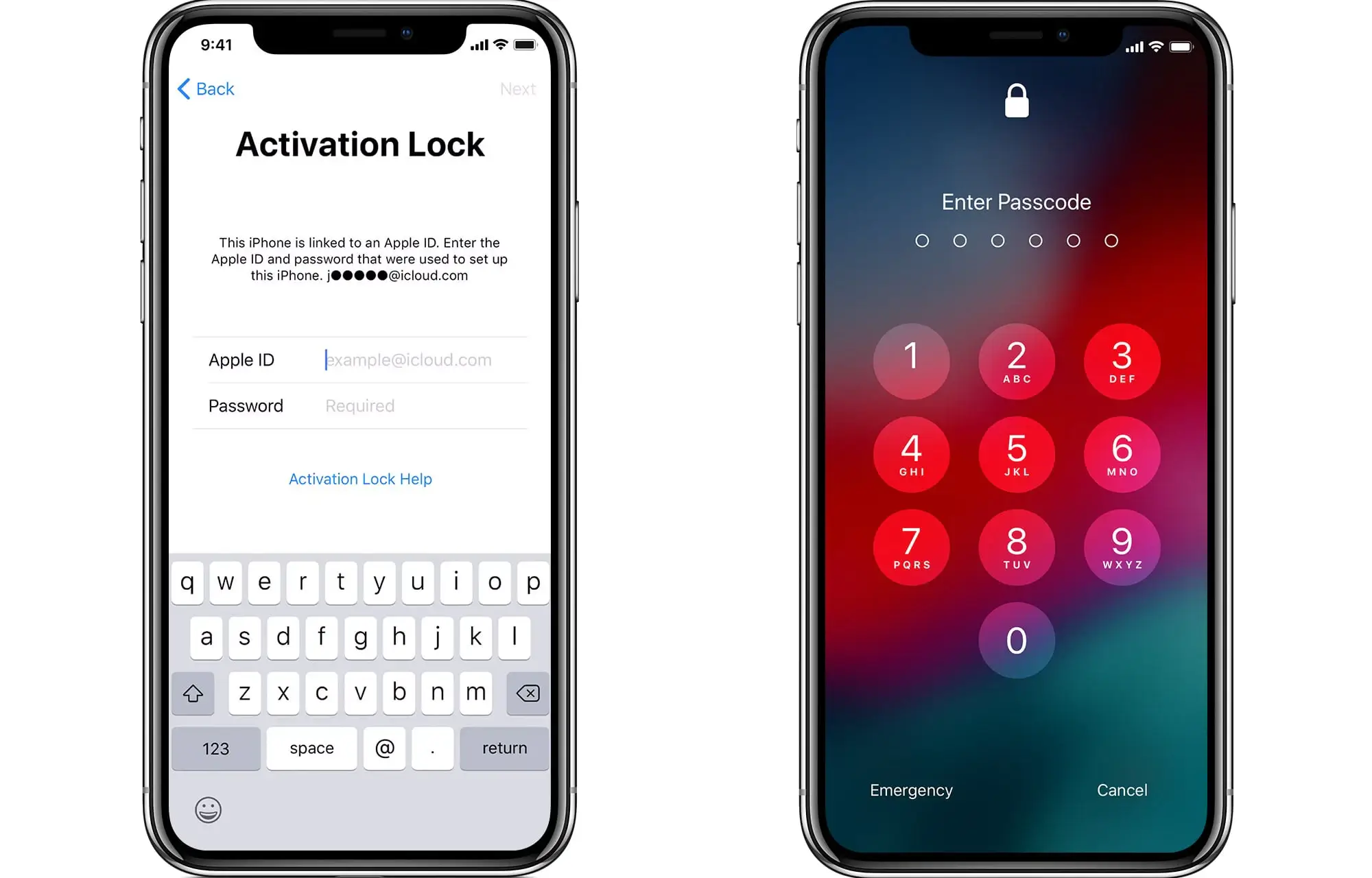 Did your iPhone get locked with an activation lock?
iCloud activation lock is a security feature that prevents others from using an iPhone without the owner's permission. Generally, your second-hand iPhone may stay locked until the owner unlocks it with his or her password, fingerprint or face ID.
You can either sit and wait, or simply follow me to unlock your iPhone quickly!
Here's how I get past iCloud activation lock issues using Apple's approach:
Method 5 How To Bypass iPhone Activation Lock With iCloud?
If you know the Apple ID connected to your locked iPhone, simply enter the details in the iOS setup.
If the device is offline, you can remove its activation lock on the web.
Advantages
It is free, and relatively convenient.
Requirements:
Still requires the device's Apple ID or password of the locked iPhone.
Especially if you are using a second-hand locked iPhone, you can hardly remove the activation lock through this official method.
Here's my breakdown of how to do this:
Use the Find My app or visit iCloud.
Sign in with your Apple ID and passcode
Click on All Devices at the top of the interface

Select from the list of options the device you want to remove from iCloud.
Select Remove from Account to unlock the device.
If you don't know the original Apple ID on the new phone, do not fret! Try to connect with the seller or former owner and ask them to remove the sold device from their Apple ID.
Or, if you have access to the proof of purchase, you can forward this to Apple support and they should help you remove the activation lock.
Method 6 How To Unlock A Locked iPhone Without Apple ID/Password?
Bypass Activation Lock via Mobitrix LockAway
If you are frustrated with the process described above, and anxious to use your iPhone, I would suggest you directly try Mobitrix LockAway-Bypass iCloud Activation Lock for a quick fix.
This effective tool can also quickly remove your iCloud activation lock without password/Apple ID, turn off Find My iPhone/iPad/iPod touch without password, and unlock Apple ID without password.
Pros:
Super easy to use, only requiring simple clicks to get all locks passed.
30% lower than similar tools on the market, as I researched.
They have an unlocking success rate of more than 99%
Cons:
Your device will be jailbroken
The activation lock screen may reappear when you upgrade or flash the device.
Check below for necessary steps:
Connect the iPhone to your PC.
Choose "Remove iCloud Activation Lock".
Remove the iPhone lock.


Once the Apple ID has been removed, your iPhone becomes brand new. You can create a new Apple ID.
Sometimes, you don't just get headaches from an activation lock, but also from a carrier lock issue. Sounds familiar? Scroll down to see how to get past it.
Case 3 How To Unlock A Locked iPhone For Use With A Different Carrier?
The first step is, dial your current carrier and request an unlock. Note that you must meet certain requirements for this method to work.
It's a rather simple process and the carrier will usually be readily available to respond to your requests.
Here's what you should do if the carrier unlocks it:
Check if you still have the new SIM card you want to use. If yes,
Remove the device's SIM card.



Insert a new SIM card and watch the device automatically activate.
If there's no other SIM card to use: try to reset your iPhone
Backup your data on the locked iPhone.
Erase your device after making a backup.
Restore your iPhone from the backup you just made.
Bounus Tips:
But why do you need to unlock your iPhone in the first place? What's the difference between a locked device and an unlocked one?
The major difference is in their internal antennas. The antenna in a locked device can transmit the signal of just one network. But in an unlocked device, you have all the antennas to work with different carriers and networks.
If you get an iPhone from Verizon, T-mobile or any other carrier, the odds are that the device is locked to work on only that carrier.
These locked iPhones are usually good deals. If you will always use that network, you can just buy one.
But if you do not want to continue, or you foresee relocating to a new country where that carrier isn't used, then, you have to unlock your device.
Choosing an unlocked iPhone has many advantages, for example:
You can switch carriers freely, which means that you can use your iphone anywhere, and choose a carrier with better service anytime.
You sell an unlocked iPhone for higher prices.
Given all that, I would recommend that you unlock your device if it was previously locked.
Summary:
A locked iPhone is a true pain, be it an activation lock, a locked screen or a carrier lock. Fortunately, that's what I am here to do. Now you won't be bothered by how to unlock a locked iPhone.
You can try the methods offered by Apple. Given that they may not always work, and you are in an eager need to use your iPhone for messaging, gaming, calling, taking pictures, travelling ect, it's best to try an easy-to-use professional tool like Mobitrix LockAway to bypass any screen locks or bypass iCloud activation lock, and get your iPhone unlocked in no time.