3 Ways on How to Remove Apple Activation Lock in 2021
If you have ever lost your Apple account details and can't seem to access your phone, do not worry. You are not alone. A lot of the users face this problem and get past it fairly easily. Other than this, buying the phone from another user can also create logging-in problems.
There are a few methods that you can use in case you know the credentials and can't figure out how to bypass the Apple activation code and also for the situation where you might have forgotten them.
This article introduces the best methods you can use to bypass the activation lock. Let's get into details.
1. How to Remove Activation Lock via Apple ID and password?
There are a few methods that you can opt. Depending on your situation, make your pick and recover your account.
Method 1: Remove via Passcode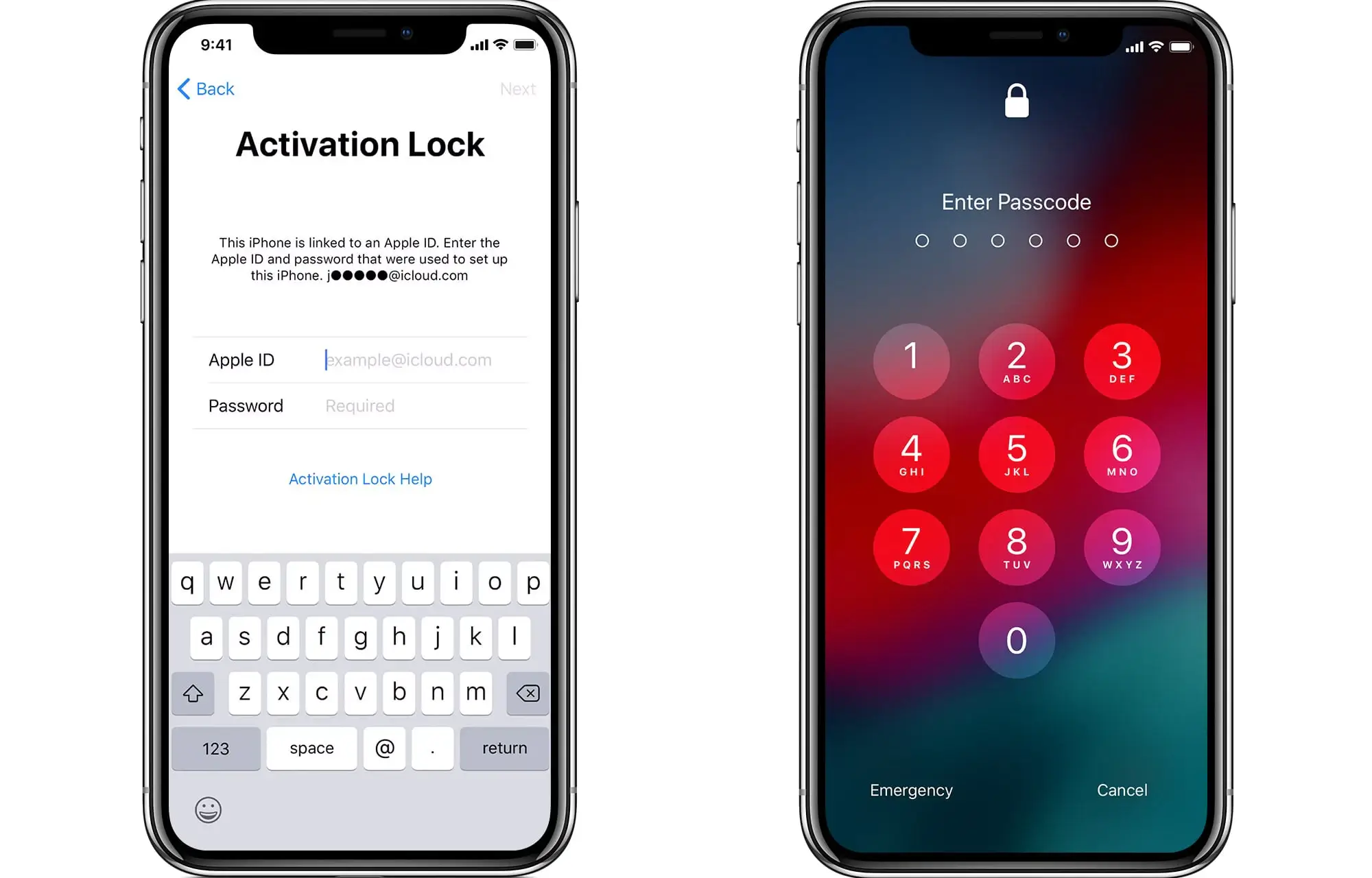 If you are looking for iPhone or iPad activation bypass, ensure that you have a few essential pieces of information. These include your Apple ID email along with its password and your four or six-digit lock screen code.
The method to bypass the activation lock on your iPhone requires you to remember your account's details. This way, it can be as straightforward as logging into your phone. Although, you need to have the credentials of the user to whom the device is registered to.
In case that the device is not erased, you might not see the activation lock screen but the passcode screen. Follow the steps below to bypass the activation lock screen on your iPhone when the device has been erased:
Step 1: Turn on the device
Step 2: Follow the on-screen prompts and set up the device. These include the Wi-Fi network, language selection, etc.
Step 3: Enter the owner's credentials upon seeing the "Sign In with Apple ID."
Step 4: The setup process will continue if the correct details are entered.
Step 5: When the device is completely set up, tap the "Settings" icon and select the banner with the user's name situated at the top of the screen.
Step 6: Choose "Sign Out" at the bottom of the screen.
Step 7: Enter your credentials again and select "Turn Off" present at the top right of your phone's screen.
If you have access to the Apple ID, password, and screen code, this method is the easiest to re-move the Apple activation lock. However, if you have forgotten either of these, this method will not solve your problem. Read on to find out other alternatives.
Method 2. Remove via iCloud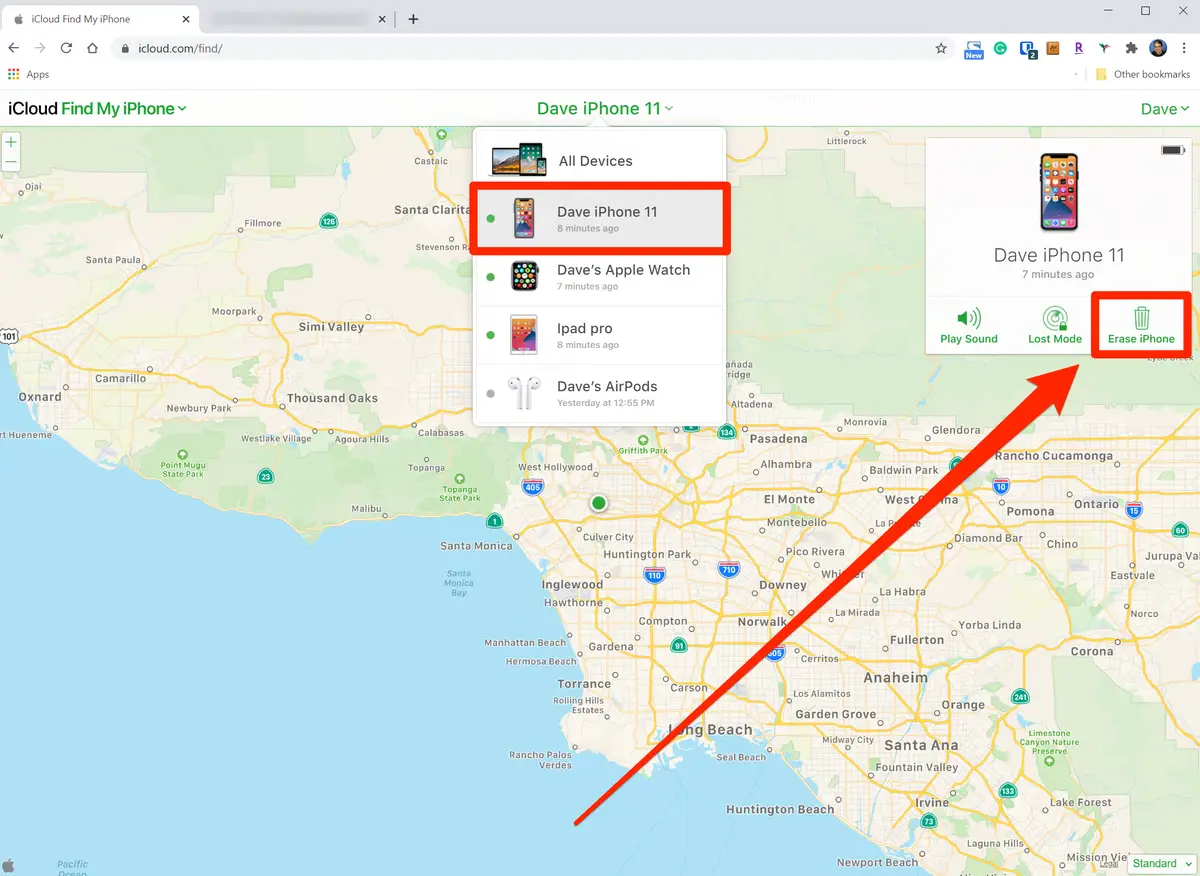 Bypassing the Apple lock can also be done through iCloud. This is helpful when the device owner is not accessible and cannot log in to their own account associated with iCloud. Although you still require the information regarding their account credentials and the verification of the account activity through a separate device which might also be needed.
Nevertheless, iCloud is an impressive option to remotely remove a device from a user's Apple ID ac-count. Let's look at how you can get the Apple activation lock off using iCloud:
Step 1: Using any browser, go to iCloud.com.
Step 2: Sign in using Apple ID credentials. Keep in mind that the user might be required to ver-ify their login against an associated Apple account.
Step 3: Select the "Find Open" icon.
Step 4: Choose the blue dot associated with your Apple account on the map.
Step5: Click on "Erase Device" and then "Remove from the account."
If you have access to the Apple ID and password of the connected device or can get in touch with the previous device owner, use this method to remove the Apple activation lock using iCloud.
2. Remove Activation Lock When Forgot Apple ID and password
We are all human. Forgetting passwords and account details is normal. However, it does make accessing phone a tad bit challenging. Now you can use other ways to help you reset your account settings.
Method 1: Bypass via LockAway Software
Unlike other complicated methods with some sort of limitation attached to them, this is a solid method to resolve your issue. Without the hassle of following through complex steps, you can remove your Apple activation code and start afresh.
Mobitrix LockAway- Bypass iCloud Activation Lock is a third-party solution designed to make the deletion process of the existing Apple ID and iCloud account as easy as A-B-C. It works well with activated devices. Once you have run through it, you get access to all Apple ID features and iCloud services simply by logging into a new ac-count.
If you have lost the information regarding your Apple ID credentials, your phone can become as useless as a white crayon on white paper. However, LockAway is here to save you from all the inconvenience.
When you forgot your Apple ID and password and want to remove the Apple activation lock, you can do it via Mobitrix LockAway- Bypass iCloud Activation Lock.
The benefits of using this method include:
It supports most models of the iPhone range from iPhone 5s through X.
It also supports iOS 12.0 and above.
It is user-friendly.
LockAway does not require an Apple ID password.
LockAway does not need a screen password.
It takes significantly less time to solve the issue.
It can help in apple activation lock bypass.
LockAway can be effective in the following situations:
If your Apple ID gets locked.
If you have forgotten your credentials.
If erasing the account is not possible.
When the FMI can't be turned off.
Below are the steps that you need to follow while using this tool:
Step 1: Make sure to connect your iPhone to your PC.
Step 2: Choose the unlock mode.
Step 3: Remove iPhone lock.
After the removal of the Apple ID, you can:
Create a new ID
Use all the Apple ID features and iCloud services.
Turn off tracking services like find my iPhone.
This method is helpful in situations when users have forgotten their Apple ID credentials. LockAway is also beneficial as it allows the activation lock to be removed quickly and easily. Download the software on your PC and solve the issue in only a few steps immediately.
Method 2: Bypass via DNS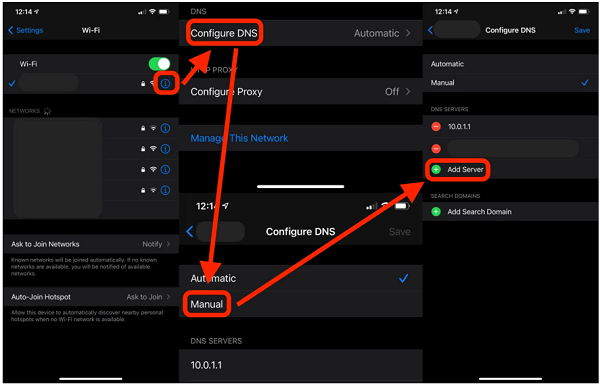 Another method that can be utilized to unlock an iCloud account is DNS bypass. Technically, this so-lution works by benefitting from the loophole in the Wi-Fi DNS settings.
However, this method is not the easiest and has some limitations. First of all, it does not support most devices and works only for iOS 8 to iOS 10. Also, it can be challenging for non-technical people. The fea-tures are limited, and sometimes, the activation code might reappear on the same device.
Here are the steps that you need to follow:
Step1: Try setting up your device just like a new one.
Step 2: Go to the Wi-Fi settings and connect your device to a network. Check your network's name. Notice an "I" icon beside it. Select it.
Step 3: Choose "Configure DNS"
Step 4: Select "Manual" present at the top of the screen. Input the DNS values according to your specific location. These are the ones you have to choose from:
North America – 104.154.51.7
Australia and Oceania – 35.189.47.23
Europe – 104.155.28.90
Asia – 104.155.220.58
South America – 35.199.88.219
It is not very effective because it does not allow the complete removal of the Apple activation lock from your phone. Once you have used it once, you will only be able to use a few apps. Making phone calls and downloading apps will be disabled.
3. Remove via Apple Support
Another way to find the solution is by seeking help from Apple Support. However, when you get in touch with them regarding this, they will ask you to prove your iPhone ownership. A failure to do so will deprive you of professional help.
To show that your phone is not a stolen one, proof of purchase must be provided to the Apple team. Other than this, evidence that you now own the device is also necessary if you have recently got-ten possession of the device.
The proof of purchase includes the original receipt containing the time, date, purchaser's name, and a serial number of the phone. The proof that now you own the device can be an iMessage, an email, or any other piece of documentation from the previous original owner.
It is noteworthy that all of this information can be technically spoofed. Therefore, relying entirely on an Apple Store employee is not recommended. Even if you have legitimate proof verifying your procession, the staff might still be of no assistance.
Summary
This article sheds light on several methods to solve users' issues concerning Apple activation lock. There are some pros and cons attached to all of them. You can go through them and settle on a choice that fits your situation best.
One of the most effective solutions is Mobitrix LockAway. It is a professional third-party tool that has changed the game for iPhone users. Now you can bypass the activation lock immediately, even if you are not tech savvy. Use this powerful tool to erase the previous Apple account and get quick ac-cess to your phone.