You can connect your disabled iPhone to iTunes to unlock it. If iTunes is not responding to your iPhone, then you may not have followed the correct steps.
Here, you will find a step-by-step guide about properly connecting your disabled iPhone with iTunes
In case a single method doesn't work for you. You will also get to know the alternative ways to unlock your disabled iPhone.
Are you the victim of a disabled iPhone and facing problems connecting it with iTunes? Or you are stuck at iTunes and don't know the steps further. Don't get yourself exhausted over such petty matters.
Take my advice and relax; you are not the only one facing this issue. I am a veteran journalist who loves to write about electronics, especially smartphones. Providing how-to solutions to people's problems is my passion.
Connecting with iTunes is confusing for many, as there is no proper user guide.
So to help people like you, I am writing this article.
Here, you will learn to properly connect your disabled iPhone with iTunes. I will also tell you alternative ways to unlock a disabled iPhone.
Part 1 Why Is iTunes Not Responding To My Disabled iPhone?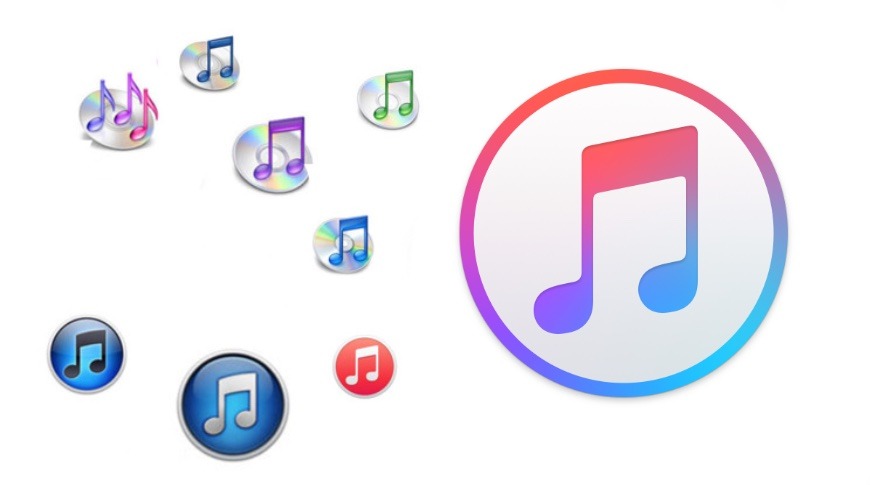 itunes logos picture
Have you ever thought about why iTunes is not responding to your disabled iPhone?
I believe it might be due to the following reasons.
I think iTunes wasn't made to resolve iPhone malfunctions. Instead, it was created for data storage and listening to music.
People might not do the steps properly because there is no proper user guide to help them connect with iTunes.
Since connecting to iTunes sometimes shows unpredictable errors, I think this would be the reason for connection failures.
Moreover, you might face these issues while trying to connect with iTunes.
You might connect with iTunes, but it doesn't recognize your iPhone.
Taking lots of time to connect, even hours.
You might get other errors such as, you get,
"To allow access, please respond to your iPhone."
Or the iTunes prompts, "iTunes could not connect to the iPhone because it is locked with a passcode. You must enter your passcode on the iPhone before it can be used with iTunes."
You might not execute the steps correctly and have to repeat the process all over.

itunes error locked with passcode
So how can you connect your disabled iPhone the right way with iTunes? Basically, there are two ways to do that.
The first one is: if you connect to your synced computer directly with a USB cable. Another is to put your iPhone into recovery mode before connecting it with iTunes.
Part 2 How To Connect To iTunes When The iPhone Is Disabled?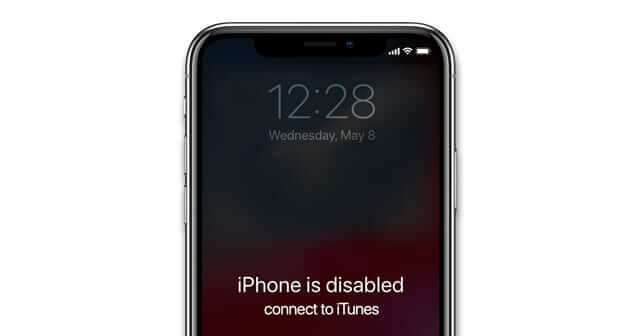 iphone disabled itunes screen
Most people like to connect with the first option, but which method is the right one? Apple recommends using the second method.
Now when you are aware of why iTunes doesn't respond when you connect your iPhone to your computer. You shouldn't be worrying anymore, just disconnect your iPhone from the computer and follow my steps.
But, before I walk you through the steps to properly connect with iTunes. It's better to first learn about the pros and cons of iTunes connection via this method.
Advantages:
Apple has proposed this method.
Disadvantages:
This method is slow and has a low success ratio.
The iTunes interface often fails to connect and is not so user-friendly.
You will lose any data that is not backed up, as this method requires data deletion.
Steps:
Before you start, make sure that you have a Mac or PC with the latest iTunes or Finder installed and a USB cable.
Turn off your iPhone with buttons.
Then enter the Recovery Mode. The steps for recovery mode vary in different models of iPhone. You need to hold the right buttons depending on your iPhone models.

For iPhone SE (1st generation), iPhone 6s, and earlier:

Press and hold the home button.

For iPhone 7 and iPhone 7 Plus:

Press and hold the Volume down button.

For iPhone X or later, iPhone SE (2nd generation), iPhone 8, and iPhone 8 Plus:

Press and hold the side button.

enter iphone recovery mode for all models

Immediately connect your iPhone with your computer while pressing the required buttons of your iPhone models.

Note: Do not let go of the buttons until you see the recovery mode screen on your iPhone.




unlock iphone via recovery mode



After the recovery mode screen is shown, locate your iPhone in the iTunes of your connected computer or on the Finder.
Select the "Restore" option when you are asked to choose between "Restore or Update."
Wait for the recovery process to finish. Once it's done, you can disconnect your iPhone from the computer and start using it after you set it up.



erase iphone via recovery mode
Note: If the passcode screen appears during the recovery mode, turn off your iPhone again and start over.
These are the right steps to properly connect your disabled iPhone with iTunes. If, at this point, your disabled iPhone problem gets resolved, then you are good to go.
If it's your bad luck and you are still stuck between iTunes connection problems. Such as taking hours to connect with iTunes. or having problems entering the recovery mode.
What would you do then? Luckily with my enthusiasm, I have managed to find a few iTunes alternatives for you.
Part 3 How To Fix "iPhone Is Disabled" Without Connecting To iTunes?
There are a few ways by which you can fix a disabled iPhone without using iTunes. The one I would recommend to you is a professional tool. It's much less pain-free and far more convenient than iTunes.
The thing I like about it is that it's beginner-friendly and very convenient. I unlocked my iPhone in just 30 minutes, although I was using it for the first time.
Method 1 Using LockAway To Unlock The Disabled iPhone
What Can Mobitrix LockAway do?
With the Mobitrix LockAway, you can unlock a disabled iPhone, remove your iPhone passcode along with the Face ID. You can also remove a 4/6 digit passcode and Touch ID, Face ID, or an Alphanumeric password.
Advantages:
It can unlock your iPhone in about 20 minutes, allowing you to create a new passcode.
Convenient to use, only requires a few steps to operate.
It has a 99% success ratio of unlocking iPhones.
It offers full support for iPhone 5s-14 and iOS 12/13/14/15/16 and later.
Steps:
Download and Install the Mobitrix LockAway.
Connect your iPhone with the Computer.
Choose the "Unlock Screen passcode" option and start removing the lock.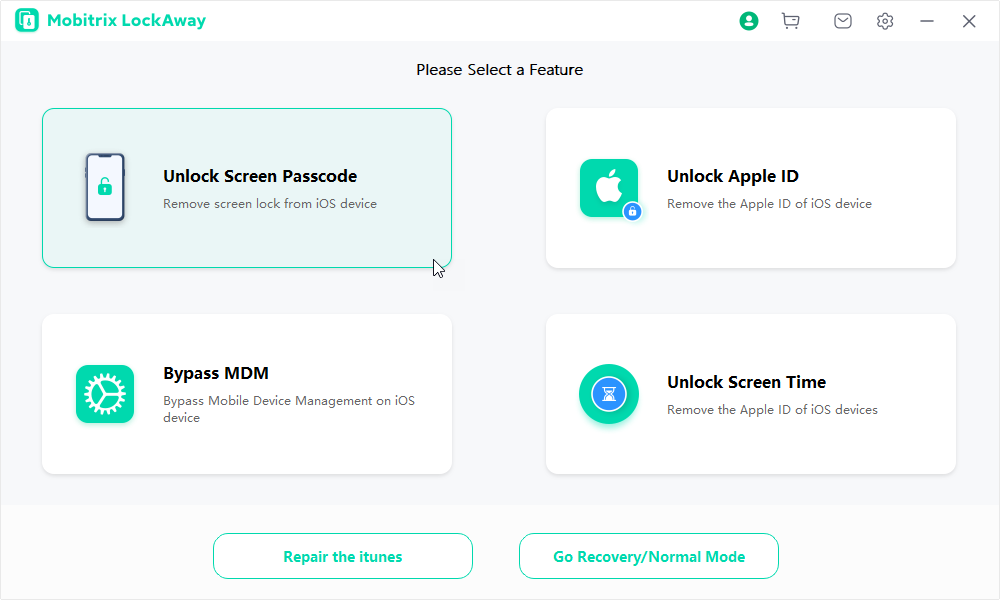 Use Mobitrix LockAway to Unlock Screen Passcode
Since I have used this tool personally and on my friend's iPhone, too, I can confidently say it's a must-try. First of all, I am impressed by their thorough user guide, and secondly, it saves a lot of your time.
That's the most effective method I believe there is. There are also other methods you can use to unlock your disabled iPhone, but they have a few limitations. That's the reason I didn't mention them until now. Come along to find out if you like using them.
Method 2 Using Find My App To Fix The Disabled iPhone
The first method I would like to introduce to you is the "Find My App" method. It's one of the methods by which you can unlock your disabled iPhone.
Find My App comes with the benefit of not requiring a computer. It can use other Apple devices, such as a Mac, an iPad, or your friend's iPhone. However, this method, too, comes with its pros and cons.
Advantages:
Apple has proposed this method.
No need for a computer.
Disadvantages:
The disabled iPhone has the "Find My" feature enabled.
It requires the Apple ID and password of the disabled iPhone.
Internet connection on the iPhone is essential.
Your Data is removed when you use the "Find My" app feature. You will lose any data that is not backed up.
Steps:
Launch the "Find My" app on another iPhone, Mac, or iPad.
Sign in to your iCloud account of the disabled iPhone.
Tap on the "Devices" option and select your disabled iPhone.
And select the "Erase This Device" option and follow the instructions to erase your device.
When completed, follow the setup process to set up your device.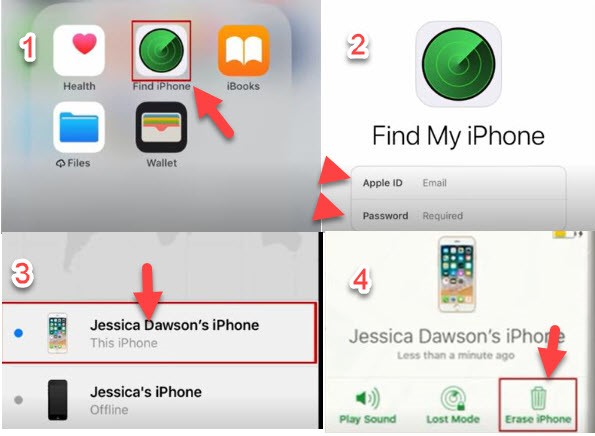 use find my iphone app to unlock a disabled iphone
Method 3 Using iCloud To Unlock The Disabled iPhone
This method is almost similar to the above method. However, the iCloud method doesn't require any downloading of the app. Let's learn about its steps and the benefits and disadvantages it has.
Advantages:
Apple recommends it.
It frees you from device limitations as It can be operated through the web.
Disadvantages:
iPhone has the Find My feature enabled.
You will need the Apple ID and password of your disabled iPhone.
Internet connection is required.
As this method works by removing all the data, there is a chance of losing any unbacked data.
Steps:
Sign into iCloud.com sing your Apple ID and password.
Tap on the "Find My iPhone".
Tap on the "All Devices" and choose your iPhone.
Select the "Erase iPhone" option to erase it.
Once Restored, you can set up a new passcode for your iPhone.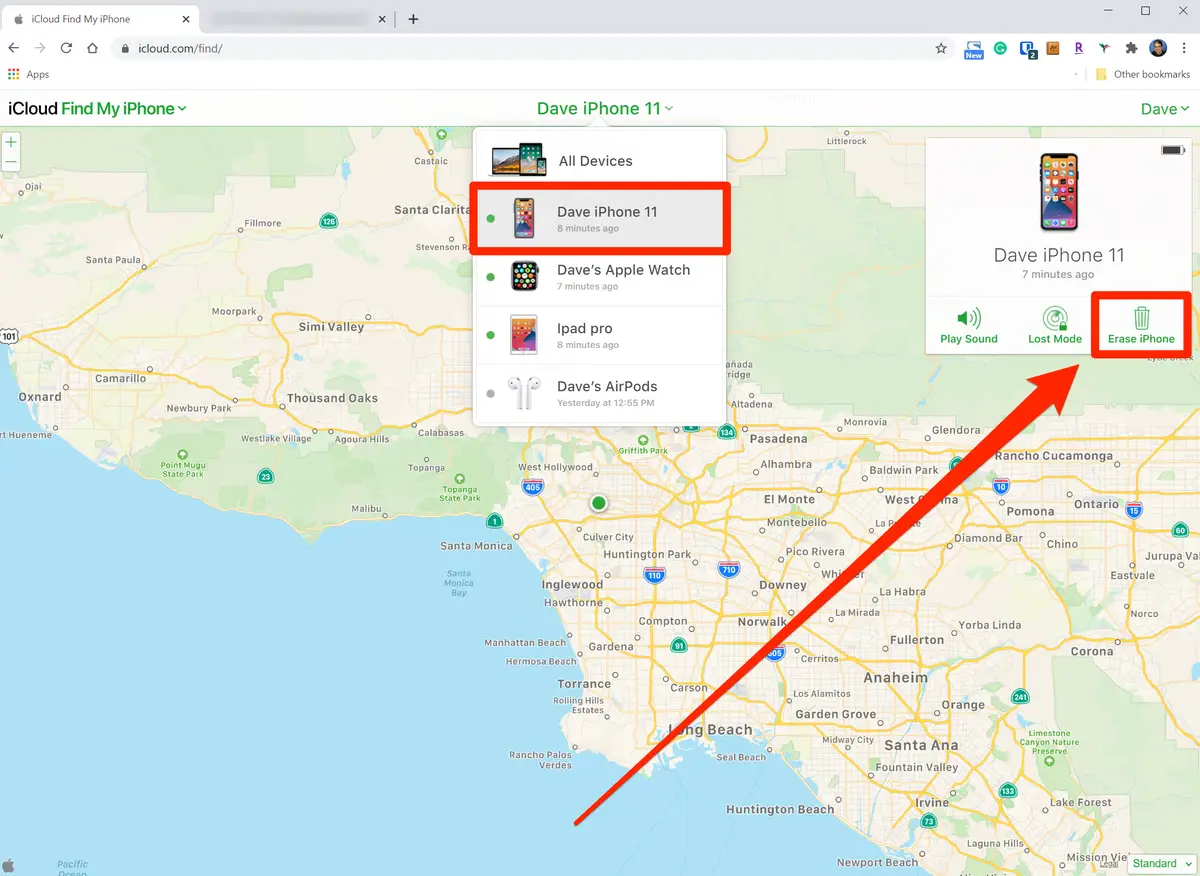 how to factory reset iphone via icloud
When you are finally done unlocking your iPhone with one of the methods mentioned above, the next thing you will need is to restore your iPhone from your previous backup.
If you aren't aware of the steps for the restore, no need to worry. Scroll down to read the step-by-step guide written for you, along with the picture references.
Bonus Tip: Restore iPhone From Backup After Unlocking
After you unlock your iPhone, you'll see a "Hello Screen" like this. You can then follow the steps given below to restore your iPhone.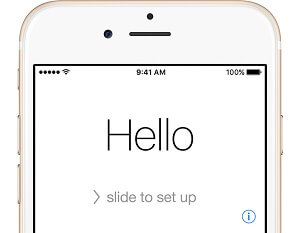 iphone-hello-screen
Steps:
Follow the onscreen setup steps until the "Apps & Data screen" is shown.
Tap on the "Restore from iCloud Backup" or other option depending on your situation.



iphone apps and data screen

Sign in to the iCloud account using your Apple ID and password.
Choose your relevant backup from the date and size of each. The transfer will begin as soon as you choose your preferred backup.
Sign in with your Apple ID to restore your apps and purchases.
Wait for the progress bar to finish downloading.
Note:
It might finish in minutes or take longer, depending on the backup size. Keep connected with the wifi to avoid your progress being paused.
When the progress bar is completed, you can start using your iPhone like regular.
The apps, media, and other content will keep downloading in the background.
The completion of the Restore depends on the size of the backup and the availability of your wifi.
You can also use a computer to Restore your iPhone from the backup.
I have put in every effort to teach you guys all about how to connect to iTunes when your iPhone is disabled and the methods without iTunes. I believe it's my duty to test everything before I write about it.
After trying each method myself, I would say that I am a LockAway fan. It's super easy to use, even for beginners, and it has come out successful every time I have tried it.
Why are you waiting? Quickly unlock your disabled iPhone from one of these methods, and you can start using your iPhone again!