Switching from Android to iOS can be a pretty troublesome situation. A small task like setting or changing passwords can take hours since you are unfamiliar with the system and interface.
Don't worry, even if you don't have a tech background, you can easily follow along. All you have to do is follow the exact steps mentioned in the guide and you will be done setting and changing iPad passwords in no time.
How to Set or Change the Screen Lock Passcode of Your iPad?
Apple users can apply a screen password on their iPad from available options to keep their data safe and protected. You can set a custom Alpha-numeric password, custom numeric passcode, or 4-digit passcode according to what you prefer.
Here is how you can set or change the screen lock password on the iPad:
Steps
Open your iPad's settings.
Go to 'Face ID & Passcode' or 'Touch ID and Passcode'
Click on 'Change Passcode'
Enter a new password and select done.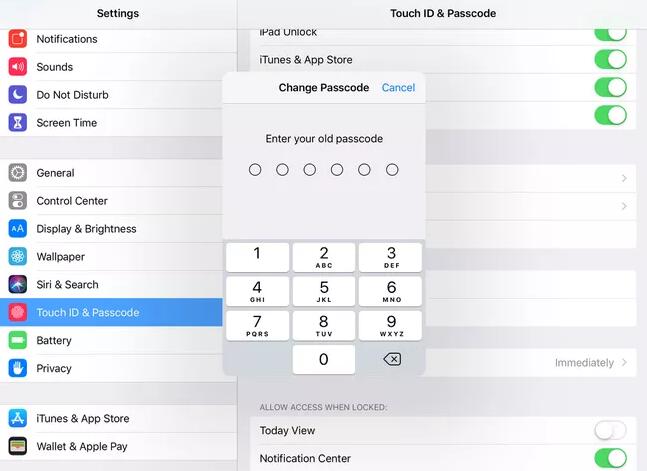 iPad screen lock passcode change
How to change your iPad auto-lock screen passcode settings?
If your iPad is idle for a specific time, it will automatically lock itself to provide you with complete safety. You can adjust the timer for auto-lock in settings by following these steps:
Go to the settings of your iPad.
Open the 'Display and brightness' tab.
Click 'Auto-lock'
Set 'Never' or a suitable time for yourself.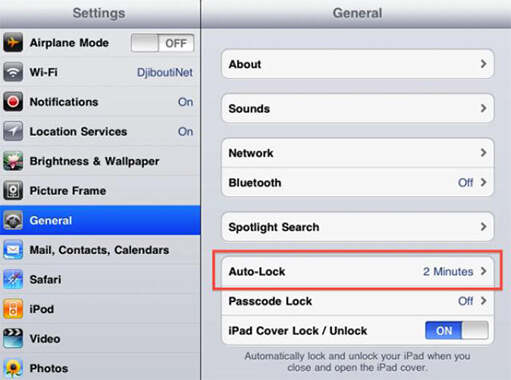 Change iPad auto-lock settings
How to Change the Email Password on Your iPad?
Regularly changing your Email passwords can protect you from a lot of fraudulent trying to invade your privacy and sensitive data. Here's how you can change your Email password quickly.
Steps
Go to Settings on your iPad
Open the mail, contacts, and calendars tab in the menu
Select the account you want to change the password for
Now, go to your email account.
Enter your new password and confirm again.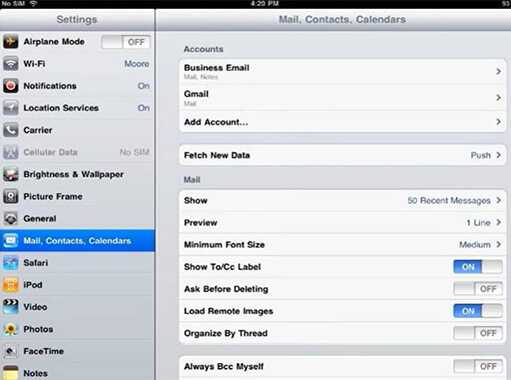 Change email password on iPad
How to Reset Your iPad Passcode When You Forgot It?
A professional unlocking tool, Mobitrix LockAway, is the perfect way to remove your iPad's passcode in case you forgot it. The tool can unlock your iPad in just 20 minutes so even if you are in a hurry, it will solve your issue in time. The R&D team keeps up your privacy with extensive experience of 10+ years in iOS cracking.
Trustpilot
Mobitrix LockAway can help you remove:
4/6-digit passcode
Touch ID
Face ID
Alphanumeric passcode
Steps:
Install Mobitrix LockAway on the computer
Select "Unlock Screen Passcode" from the main menu

Unlock screen passcode home

Click "Start" to remove your iPad passcode

Unlock screen passcode product

The iPad Unlocking is Done!

Unlock screen passcode unlock is complete
Advantages:
You can easily follow all the steps on the user-friendly interface of Mobitrix LockAway
Mobitrix LockAway offers a success rate of up to 99%.
It only takes 20 minutes to unlock your locked iPad.
It fully supports iPad (2-9), iPad Air all, iPad mini all, iPad Pro all, iPadOS 13-16
Changing your iPad's password and auto-locks is not a very difficult task if you know the process. What causes the problem is if you forgot your previous password and are left with the option of resetting your iPad. Mobitrix LockAway is the safest way to do so as it does not invade your privacy. The super-friendly interface is a plus point for a non-tech person so try it now.