How to bypass iCloud email by tools
This is article will take you through understanding what iCloud email is and what users can do if they forget their iCloud email password. Excellent third-party tools are also introduced which can help users to remove the iCloud account without having the password.
What is iCloud Email?
Whenever users create an iCloud account they provide an email address that is associated with that account, that is the iCloud email.
The iCloud email makes it possible for users to get crucial information and documents about their accounts. Through email, users can also send messages concerning their iCloud accounts and receive feedback.
Whenever users make changes to any applications on their Apple devices, the changes are notified through the iCloud email
How to find your iCloud email
1. Check Email for Apple emails
You can check your email inbox for any messages from Apple. Search through all the emails sent to you, the iCloud email has a few characters with an extension of @icloud.com
2. Check if you signed with your Apple ID
You can also check if you used your iCloud email to sign in to any apps or services on your devices.
To check your iPhone, iPad, or iPod touch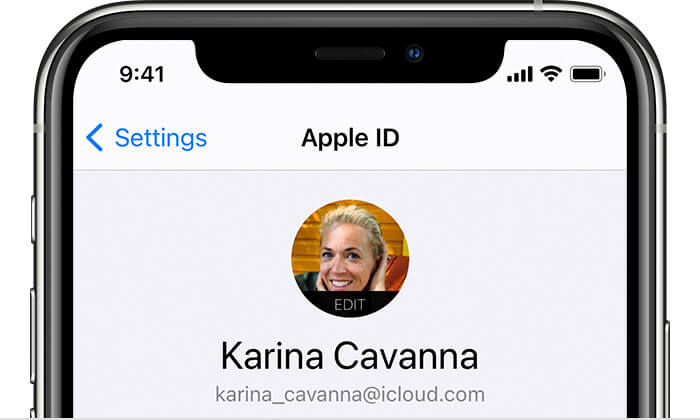 Open the Setting application then select your name. You can then check your email.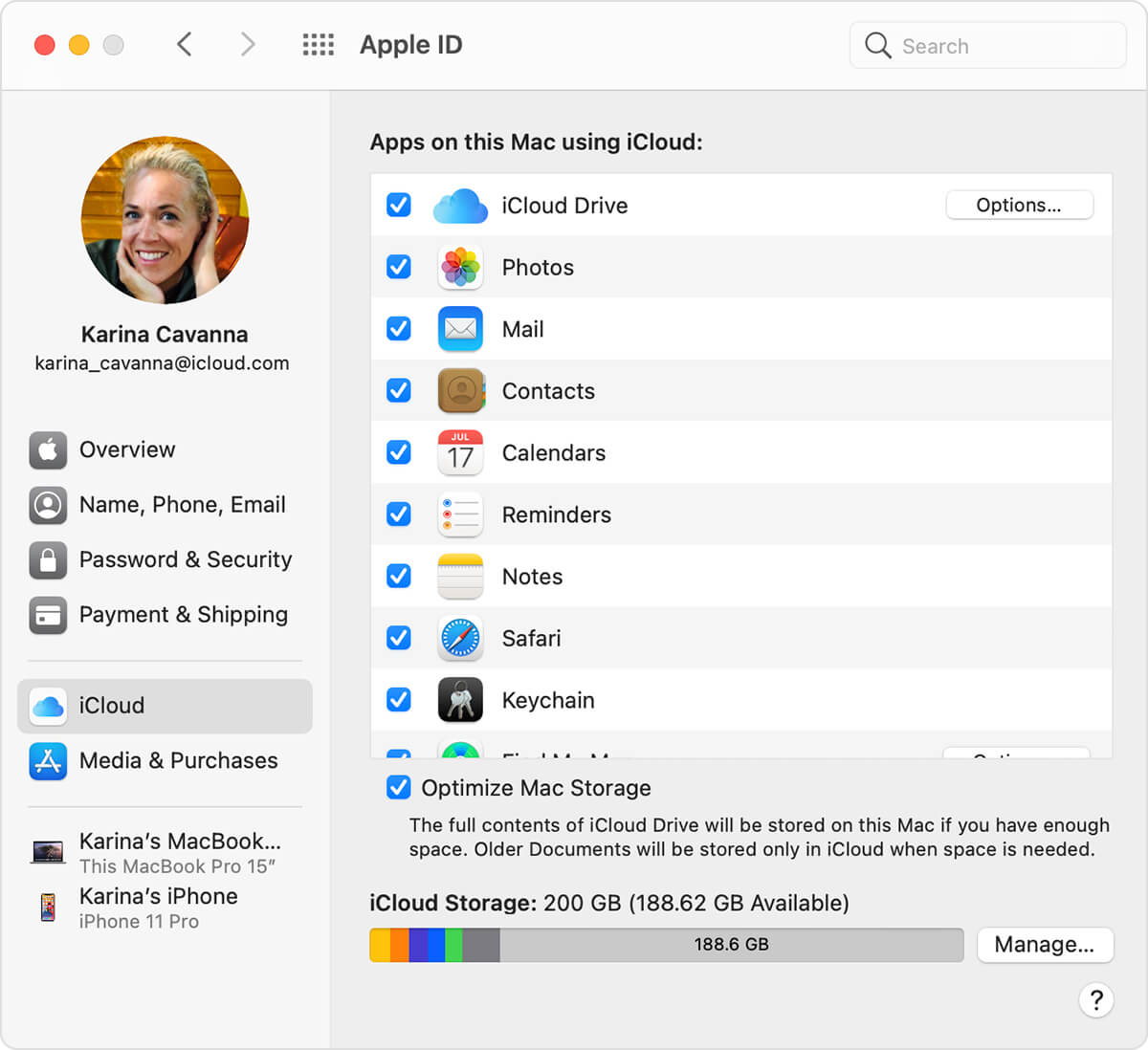 Select the Apple menu then navigate to System preferences and click on Name, iPhone, Email.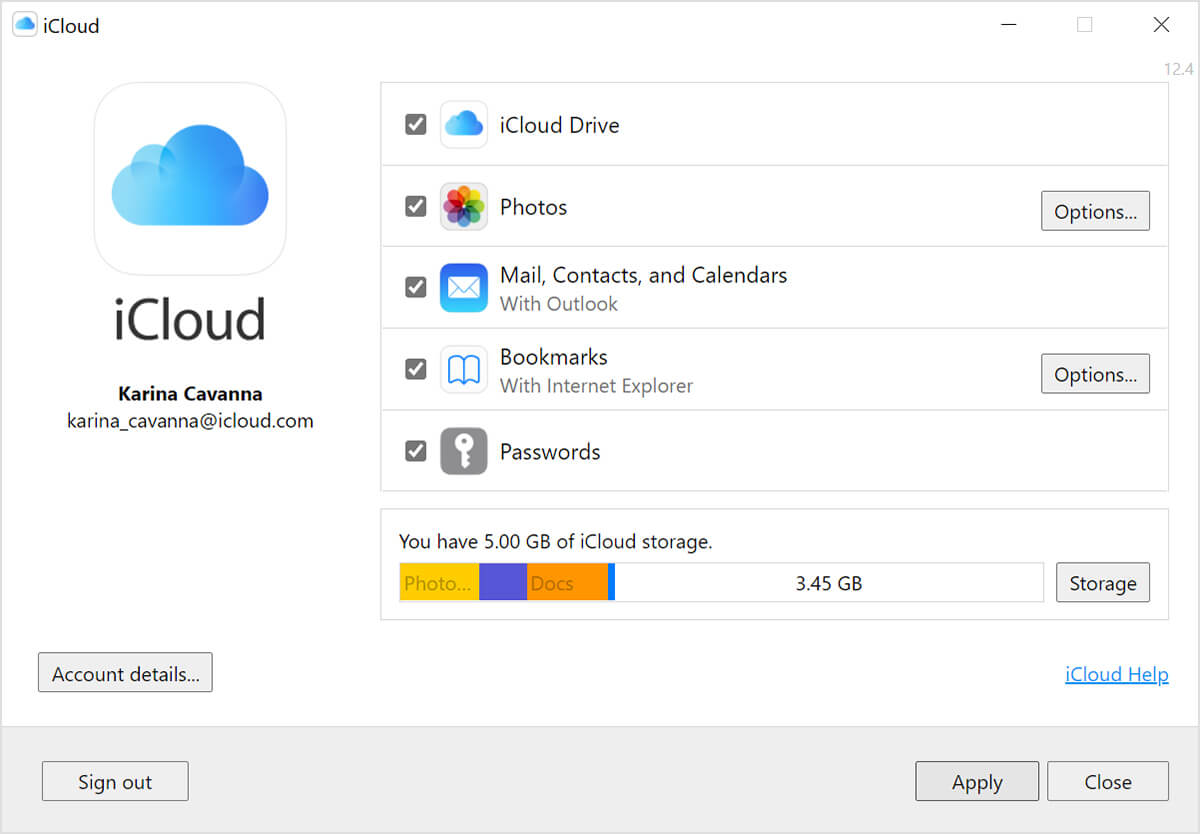 Launch iCloud for windows then under your name check the iCloud email.
How to Recover iCloud Email without the password
Use LockAway to Bypass iCloud activation
It is almost impossible to use your Apple device when it is locked and you don't remember the password. As this issue becomes stressful among users, different tools have been developed in an attempt to address the issue.
However, many of the third-party tools are fake, and in most cases, they don't offer any solution. Even though, still others like Mobitrix LockAway- Bypass iCloud Activation Lock are very efficient and offer users a solution.
LockAway is very efficient and it is professional. This tool can bypass the iCloud account even though you don't have the password enabling you to use your device again.
Some of the additional benefits of using LockAway are:
Security; Users can use the tool by themselves without involving any other party hence securing your data because no data is lost during the process.
Easy; It involves a few steps which are clearly outlined ensuring the user is not lost during the process.
You can rely on it in the future even after using it once making it reliable and effective.
Professional; More than 100,00 users have used this tool and successfully bypassed their iCloud passcodes.
LockAway is capable of removing different passcodes such as being requested for credentials all the time and the iPhone activation lock.
It supports all iOS versions even the iOS14.
The software has a user-friendly interface that is simple to use.
The following steps will guide you on how to use Mobitrix:
1. Connect your Apple device to a Mac or PC after installing the tool and starting it.
2. Choose the "Unlock mode"
3. Select the "Start" option to start the process of unlocking your device.
Allow the process to complete to remove the activation lock.
Forgot iCloud Email Password - Reset It from iPhone
You can use your device that is associated with the iCloud email account if the two-factor authentication is enabled. This can be done by using the following steps:
Through your iPad or iPhone:
Step 1: Open Settings and select your Apple profile.
Step 2: Click on "Password and Security" to change your password.
Step 3: Enter your device passcode then select the "Change" option to change your password.
Find iCloud email password via iForgot
iForgot is an online service that is put in place by Apple to help users retrieve their details about Apple account when they forget them. This method requires the users to enter certain credentials before accessing the details.
The steps explained below can guide you through the process:
1. Open iforgot.com on your computer through any browser.
2. Click on the "forgot your Apple ID" link

3. Enter your first, last name, and email address used with the account.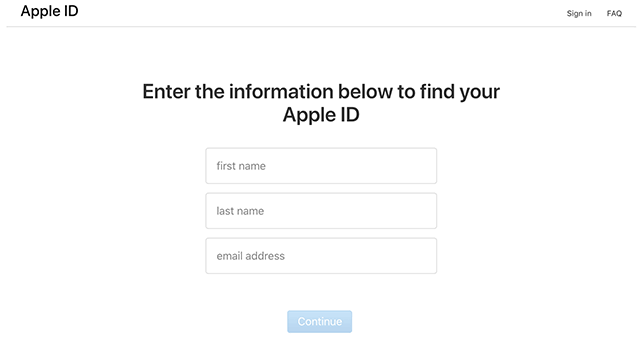 4. You will be notified in the email address you provided a password reset email.
Use A Recovery Key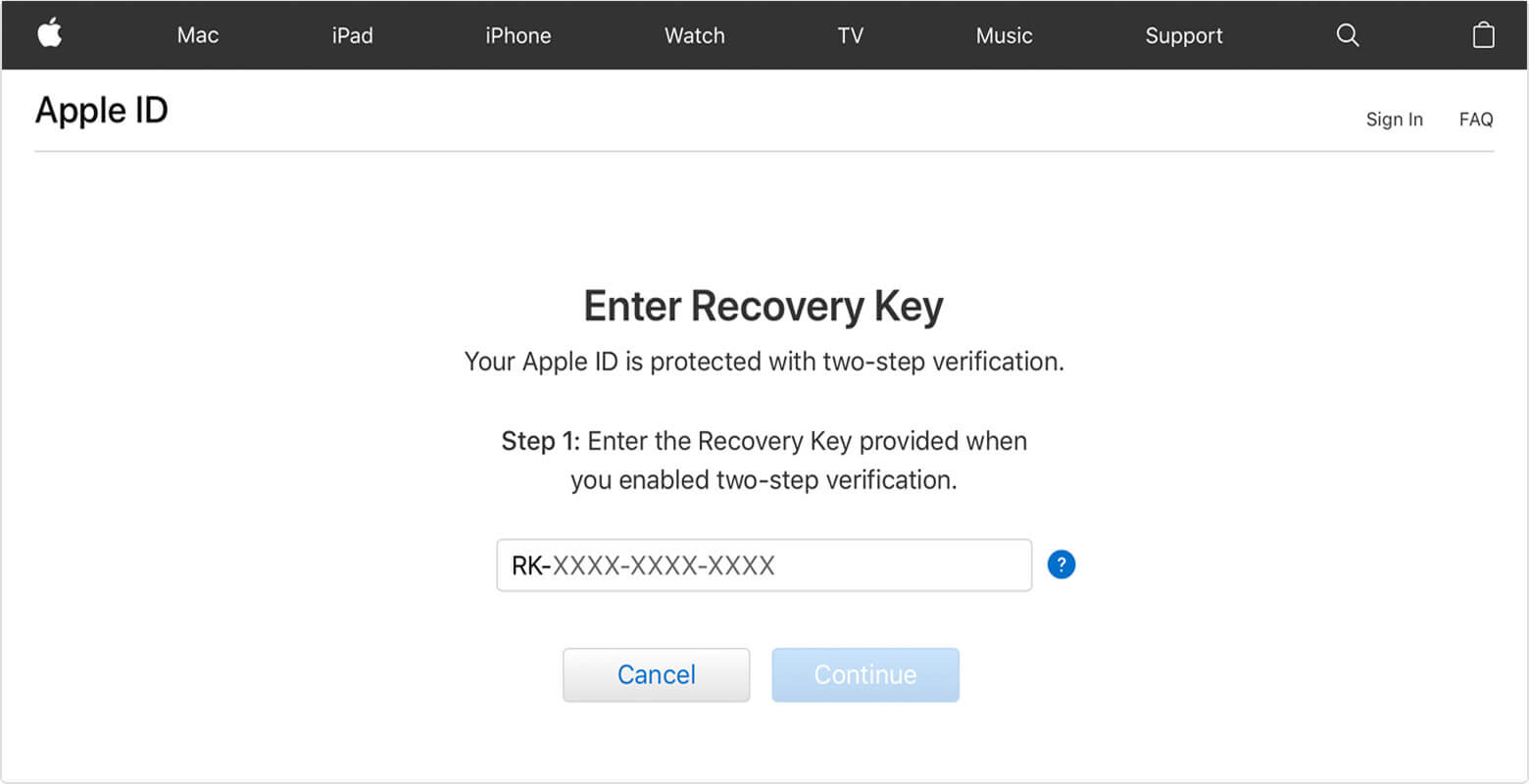 The recovery key can be used to reset your email password in case you forget it. The recovery key is displayed on your screen after setting the two-step verification.
Steps:
1. Enter the recovery key first by setting up two-step verification or print the key then click on "Continue"
2. A message will be sent to your phone. Use the code sent on the Apple webpage then click "Continue".
3. On the Reset password page on the Apple website set up a new password.
4. Complete the resetting process by clicking on "Reset Password".
Forgot iCloud Email Password - Reset it by Security Questions
You can also select to recover your Email password by answering the security questions. To answer security questions, first, select an email address and select information to reset.
Steps:
1. Visit iforgot.com through any browser on your computer.
2. Click on the link of forgetting your Apple ID.
3. Enter your credentials and click to continue to the page of answering the security questions.
4. Upon answering the questions click on the continue button.
5. Enter your new password for your iCloud email on the password reset page and confirm it once more.
Summary
To conclude the issue of iCloud being locked should not worry you because this article has covered how to bypass it even though you have forgotten your iCloud email password.
Although most third-party tools are inefficient, Mobitrix LockAway is an efficient tool that can solve iCloud lock activation without having a password. The tool is also affordable and easy to use, go ahead and try it today.