There are many ways to unlock iPhone passcode, including iTunes/Finder, iCloud and other professional tools.
After unlocking your iPhone, you need to restore your data from the most recent backup.
In this article, I will detail how to unlock your iPhone even if you don't remember the passcode at all.
Passwords are designed to keep your life within the phone hidden. But sometimes, this privacy feature turns into a nightmare. I will never forget that evil day when I forgot my iPhone passcode. That was such a troublesome situation.
However, I tried different hacks to find out "how to unlock iPhone passcode." Here, I will tell you all my experienced ways to remove your iPhone. So, if you are in search of how to unlock your iPhone forgot passcode, then keep reading this article to find the solution.
What if You Enter the Wrong Password Multiple Times
First of all, you should calm down and try to remember your password. Here is a detail of what would happen when you enter wrong passwords continuously.
| | | |
| --- | --- | --- |
| Wrong Password | Disable Duration | Method |
| 5 times in a row | iPhone is disabled for 1 minute | Wait and try again |
| 7 times in a row | iPhone is disabled for 5 minutes | Wait and try again |
| 8 times in a row | iPhone is disabled for 15 minutes | Wait and try again |
| 9 times in a row | iPhone is disabled for 60 minutes | Wait and try again |
| 10 times in a row | iPhone is indefinitely disabled | Reset (erase) iPhone |
If you insert the wrong password repeatedly after a certain number of attempts, the iPhone will get disabled. This is another awkward situation. If your iPhone is ever disabled, it will be necessary for you to reset it. In that case, all of your data will be lost, and getting it back would be a big hassle.
There are some genuine ways to unlock your iPhone if you forgot the passcode. Apple suggests some methods, and some are professional tools. Today, I will analyze the unlocking strategies you should choose in different situations based on my personal experience.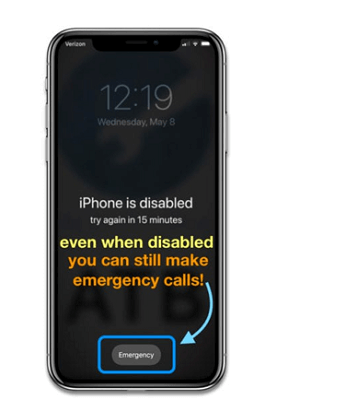 How to Unlock iPhone Passcode Via iTunes/Finder?
This method is the "Apple recommended way" on how to unlock iPhone passcode. Apple iTunes is a free software. Mainly it is used to manage your music and videos on iPhone and you can use it to update or restore your iPhone, next we will introduce how to unlock the iPhone passcode by restoring iPhone with iTunes.
Unlock iPhone Passcode with Trusted macOS or PC
If your iPhone is already synced with your computer, this method is best for you. It is easy to follow. Here, we see the steps to follow each method on how to Unlock iPhone Passcode.
Connect your iPhone with your computer.
Open iTunes or access the iPhone in the Finder.
Once detected, click "Restore iPhone", a button near the top right of the window.
It will ask you to restore again, and after that, you will have to wait for the process to complete.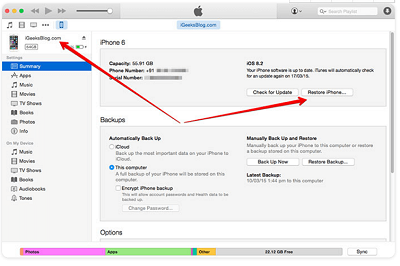 If your devices are not synced with the computer or Mac devices, you must follow recovery mode or DFU mode.
Unlock iPhone Passcode with Recovery Mode
To unlock the iPhone in recovery mode, you'll need to take a more drastic approach if you've never previously connected the iPhone to your computer or configured the devices to trust one another.
Advantages:
This method is provided by Apple. Being an iPhone user, I surely support Apple's recommended methods.
According to my experience, the method is safe and secure.
It didn't charge any subscription fee.
Disadvantages
It took me a long time when I used this method and unfortunately it had a low success rate.
This method deleted all the data in my iPhone, resulting in the loss of the data that was not backed up in time.
Steps to follow
Connect Your iPhone to Computer, and open iTunes or Finder.
Turn off your iPhone and hold the button to enter Recovery Mode:

Start finding the button on your iPhone to be pressed with Apple's instruction:
For iPhone X or later, iPhone 8, SE, 8 Plus: long-press the volume and Side buttons. When the power slider appears, release it and turn the device off. While holding the side button, connect the iPhone to the computer. Hold the Side button and only release it when you enter the recovery mode screen.
For iPhone 7 and 7 Plus: Long-press Side button, turn off the device when the power slider appears. While holding the button for volume down, connect the iPhone to the computer. Only release the button for volume down when you enter recovery mode.
For iPhone 6s and earlier versions: long-press the side button. Once the power slider appears, switch off the iPhone and connect it to the computer while holding the Home button. Hold the Home button until you enter recovery mode.
Restore your iPhone.Your Mac or PC will advise it has detected an iPhone in recovery mode and give you the option to restore or update it. You will select the "Restore" option.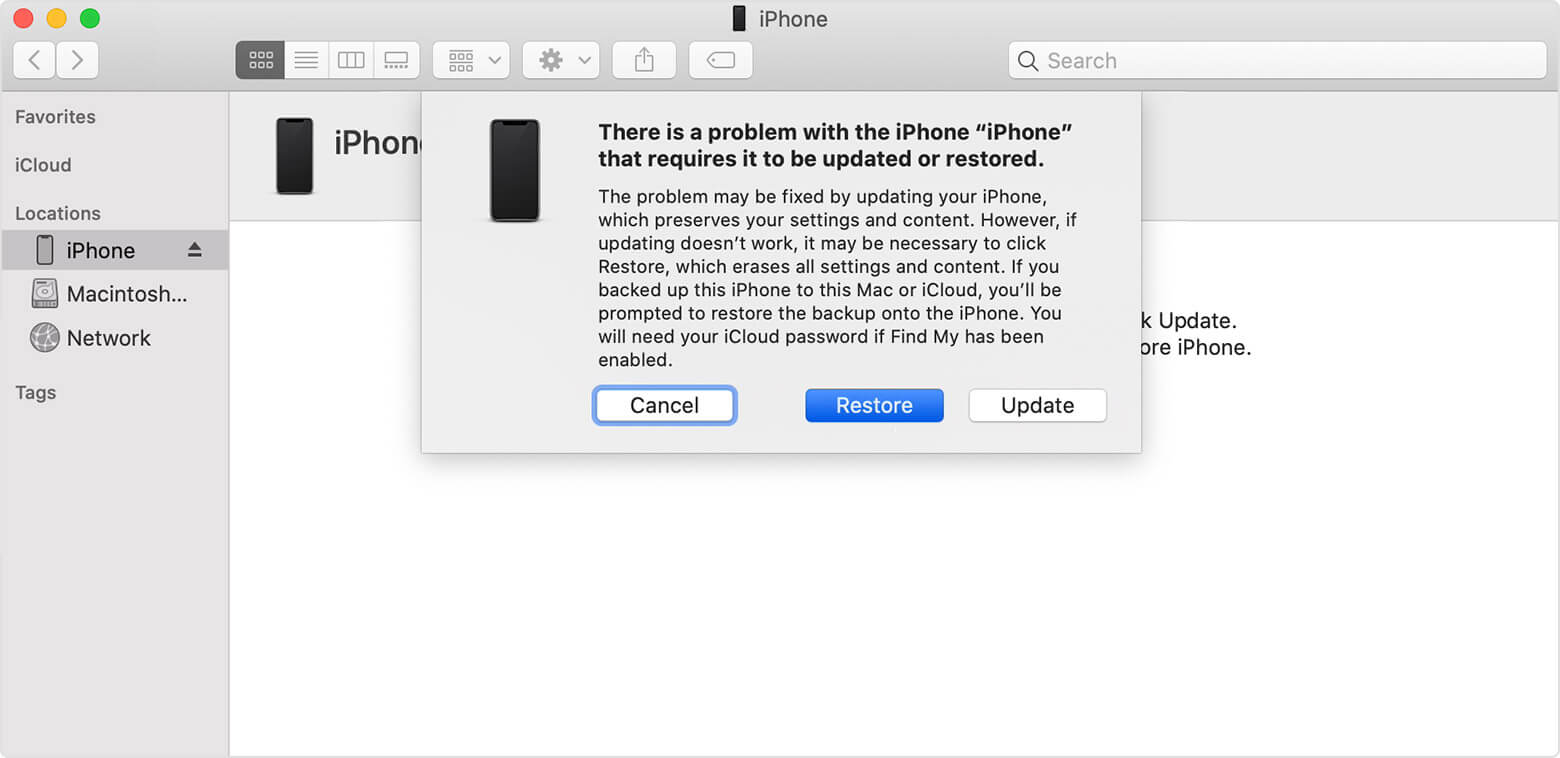 Note: This method may have some problems such as it may result in a notification saying "To allow access; please respond to your iPhone..." in iTunes, or "iPhone is locked with a passcode, please try again later" when you try backing up iPhone in iTunes, or "iTunes could not connect to the iPhone because it is locked with a passcode. It is essential to enter your passcode on the iPhone before it can be used with iTunes."

It was a very annoying situation when I forgot my passcode because these problems showed that iTunes won't let me unlock my iPhone without a passcode. Fortunately, I found an effective solution that unlocks the iPhone without iTunes and passcode.
Let's see how to unlock iPhone without iTunes and password.
How to Unlock iPhone Passcode Without Passcode and iTunes?
Unlock Your iPhone Passcode With Mobitrix LockAway
Mobitrix LockAway is a software used to remove iPhone passcode, activation lock and erase Apple ID. I discovered that it is simple and easy to implement. When I was facing this issue and searching for how to unlock an iPhone without a passcode or face id, this was the best option for me.
My decision-making process involved several hours of inquiry and experimenting. You will never again find yourself on the lock screen due to LockAway's help. It is a professional tool that enables you to achieve your objectives.
Advantages
Usually, it takes me about 30 minutes to bypass the screen lock.
It was easy to operate and instantly removed my iPhone lock in a few steps.
I revealed that Mobitrix LockAway has a 99% unlocking success rate.
It doesn't need any password or authentication credentials.
Steps to Follow
Download and Install Mobitrix LockAway, choose "Unlock Screen Passcode".
Connect iPhone/iPad to Computer.
Download and extract Keyfile Package and start removing the lock.
In my opinion, Mobitrix LockAway is an effective tool to unlock your iPhone. Even if you don't have the password, or face id, it proves to be the most efficient tool. Earlier I mentioned "DFU mode", an option to unlock the iPhone, but this method is the deepest operation on an iPhone. Therefore, I would recommend using it as a last resort. Let's see how this works.
How to Unlock iPhone Passcode With DFU mode
If you are looking for how to unlock iPhone without a passcode and synced device, It is the most revolutionary method.
DFU mode is the most thorough solution; it wipes all the data, has requirements regarding the phone's hardware, etc. If you cannot enter recovery mode, you can use the Device Firmware Update (DFU) mode instead.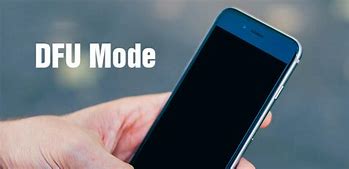 Advantages:
iPhone can be restored to factory settings.
The iPhone can be downgraded to an earlier version of iOS.
If other possible solutions are not working, this is the only option to restore your device.
Disadvantages:
Unfortunately, all your iPhone's data is deleted.
This method requires some technical knowledge and needs to be done very precisely at each step. Hence, it is a bit difficult for you.
For steps, please check out the tutorial for a detailed description.
Though the above methods are convenient to use, they all possess a common feature that is "you need a computer". Now, let us move to another effective and convenient method, "Find My iPhone," to remove our device without a computer.
How to unlock iPhone without passcode or face id?
Via Find my iPhone (iCloud)
What if you lack access to a computer? This does not imply we should give up hope and refrain from attempting to unlock our iPhones. We can go for the 'Find my iPhone' option.
Advantages:
This feature is also provided by Apple.
This method is secure.
It is free of cost.
Regardless of device limitations, a web-side operation is available.
Disadvantages:
"Find My feature" is enabled on the locked iPhone.
The locked iPhone's Apple ID and password are required.
The locked iPhone must be connected to the Internet.
If you use this method, all the data on your iPhone will be deleted, so some data that wasn't backed up will be lost.
Steps to Follow
Open the "Find my iPhone" in any web browser.
Locate and click on your iPhone in the drop-down menu at the top of the screen.
Click "Erase iPhone" and then "Erase" to complete the process.It requires your Apple id, but you won't need the iPhone's passcode.
After it's been erased, the iPhone will default to factory settings, and you can follow the on-screen instructions to restore it using a recent backup.
FAQs about How to Unlock iPhone Passcode

How do I Disable the Lock Screen on iPhone?
To disable the iPhone's lock screen, navigate Settings Face ID & Passcode and select Turn Passcode Off. Your iPhone's lock screen will then be disabled, removing the need for a passcode to unlock the screen. The disadvantage is that your device and critical data will be accessed easily.
Why did my iPhone automatically delete all data after 10 failed password attempts?
This is because you have configured the iPhone to delete all data, media, and personal settings after ten consecutive unsuccessful passcodes try. You can reset this setting by following Apple's guideline.
Is it possible to Unlock iPhone with 6 Digit Passcode via Siri?
Siri is another tried-and-true method of erasing your passcode. The advantage of this strategy is that you will not lose any data. While this strategy is not as effective as the others listed above, it is still worth trying because it is free and just takes a few minutes to complete. You can check this tutorial for detailed steps.
What happens if I have two-factor authentication enabled?
A second trusted Apple device should already be in place if you have two-factor authentication (2FA). Apple's verification code should work on any device that receives it when you sign back into your iPhone, so there should be no problem exiting recovery mode.
Summary:
In short, we've covered four ways to unlock your iPhone passcode, including synced computers, Mobitrix LockAway, DFU mode, and a way that doesn't require a computer.
Honestly, I recommend Mobitrix LockAway the most. You don't need to know as much technical knowledge as DFU requires, and you don't need to wait for an afternoon. Just download the software then you can unlock your iPhone immediately!