You can remove Activation Lock from your iOS device if you have the Apple ID and password.
Suppose you don't remember the Apple ID or password. In that case, Mobitrix can help unlock your iCloud safely.
Mobitrix supports unlocking iPhones, iPad, and iPods.
You bought an old iPhone, and it got stuck on the iCloud Activation Lock while resetting? Well, panic not. A super-effective solution is coming in handy for you. Read on if you want to remove the lock and put your device back to use immediately!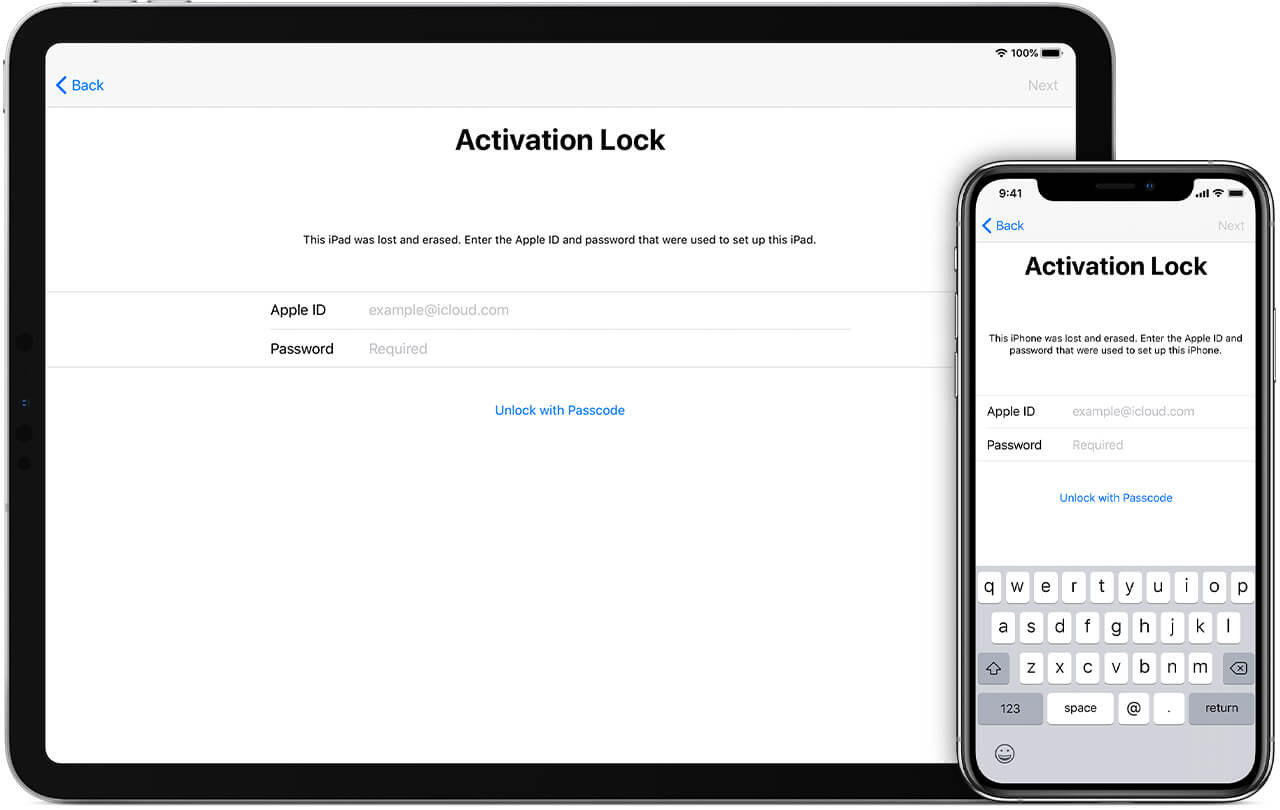 Can You Remove Your Apple ID Activation Lock?
Apple introduced iPhone Activation Lock to prevent access or theft from others if iPhone owners have lost their iPhone or it gets stolen by chance. There are two ways you can use to remove the Apple activation lock:
Enter the correct Apple ID and password
Via professional unlocking tools
Yes. You can easily unlock the Apple Activation Lock if you have the Apple ID and password. But most of the time, you probably don't remember the ID or password. In this case, some professional tools can help recover your iOS device by setting up your iCloud.
But be aware of that; some sites that claim to unlock your iCloud activation lock with your IMEI number can be a scam looking to steal money from you.
What Can You Do With Mobitrix LockAway?
Apple ID and password are required to unlock the iDevice activation lock with Apple. What if you do not remember your Apple ID password? In such cases, go for Mobitrix LockAway. This professional software lets you unlock the activation lock without an Apple ID or password and does not get you into scam problems like others.
See if you can stop yourself from getting your hands on it after knowing these Mobitrix LockAway features.
Features
Mobitrix LockAway unlocks your activation lock in no time without an Apple ID or password.
You can also turn off the Find my iPhone option or log out of the iCloud account without the password.
It can also unlock your Apple ID without a password as well as can remove the ID from your iOS devices with 100% accuracy.
Mobitrix LockAway is fully compatible with Mac and Windows.
iCloud Unlock--Why Choose Mobitrix LockAway?
What makes Mobitrix LockAway stand out in the market? Here are some of the top advantages that make this software 'number 1'.
Effective unlock
Mobitrix LockAway has a high success rate with up to 99% surety to remove the activation lock of your iPhone or iOS device in just 30 minutes. It supports all the latest iPhones and iPads.
Easy to Use
The software comes with a straightforward and easy-to-use interface. You can use the software to unlock the activation lock without any complexities.
Much Lower Cost
Mobitrix LockAway gives you the advantage of lower costs than others in the market and more payment methods to make the processing easy for you.
100% Secure Your Privacy
Customers' privacy is the priority of the Mobitrix LockAway. We commit to providing 100% security of your data and account.
How to remove an Activation Lock in 3 simple steps?
Unlocking the Activation lock might seem a complicated task. But what if I tell you that you can perform the task in just the following three steps:
Download the Bypass, then connect your device to the computer via USB cable.
Now you have to choose to Remove iCloud Activation Lock mode.
Then click Start. It will jailbreak your device, and you are done.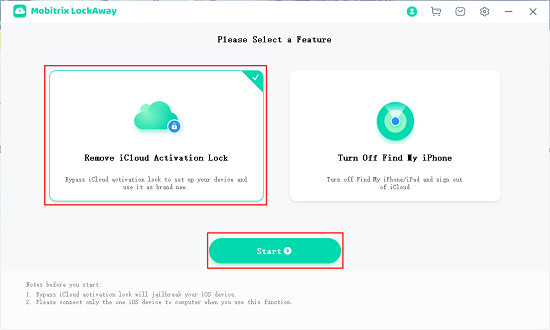 What Do Our Customers Say?
Trust is the most crucial factor in any personal or professional relationship. Here are some true stories of our other customers super-satisfied with Mobitrix LockAway.
Kenneth
Kenneth bought an iPhone X from a random person on Facebook. It looked satisfactory to him, but he was stuck on the activation lock while resetting the iPhone to set it up as his device. He couldn't contact the seller and was given an estimated 130 dollars to repair and a week to wait by a local repairer. With Mobitrix LockAway, he did it himself in just 40 dollars.
Juana
Juana wanted to download some GPS-enabled applications only available in a specific region. She was stuck with constant pop-ups of passwords. She used Mobitrix LockAway to bypass his Apple ID password in just 20 minutes and is now enjoying her new app.
Masood
Masood was stuck with a locked iPhone because his 9-year old nephew changed the password and forgot. Masood tried a lot of tools and software, but none of them solved the problem. Luckily, he found the lifesaver, the Mobitrix LockAway, and unlocked his iPhone in 30 minutes.
You May Also Want To Know: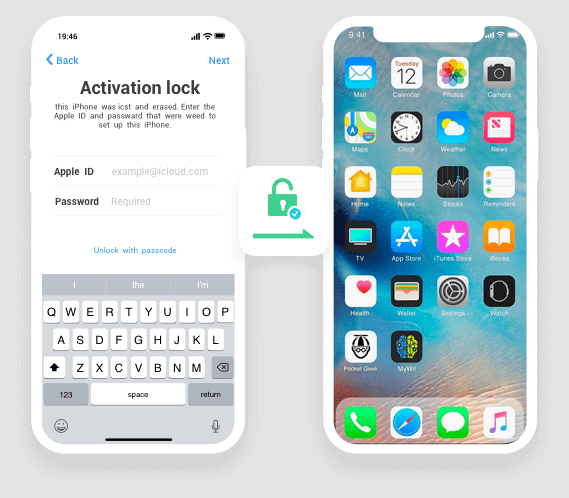 Getting so much information might be confusing sometimes, especially when you are not a professional in the field. Here We have answered the most question that you might want to know.
Is it legal to unlock the activation lock?
It might feel illegal to do as the most common reason for this lock is stolen or theft. But, there can be other reasons also, such as the Find my iPhone feature is enabled or if you buy an old iPhone. It is entirely legal to unlock the activation lock if you have the proper ownership of the device.
Does removing the activation lock delete all data?
Yes, while using this tool to remove the activation lock of your iPhone or any other iOS device, it will delete all your data. It is like getting a completely new device without previously stored information or accounts. You can set up your device with a new Apple ID now.
Summary:
You might find many online sites offering iCloud unlocking services, but what's better than software that keeps up with your privacy standards? Using Mobitrix LockAway, happy unlocking!