Best Service to Unlock iPhone Near Me - Save Money
No one wants a phone tied to T-Mobile, especially me. If you wrap an iPhone running on T-Mobile in a wet paper towel, it will have no reception, let alone being in an apartment building. That was why I wanted to liberate mine from the carrier to use any network of my choice.
Then, as I learned that people could actually sell you iPhones that would only work on a specific network, I thought it would be good to be able to run any sim you want on an iPhone.
I found some really effective ways that can be used to unlock an iPhone so that you can run any carrier on it. Here's what I found. This knowledge helped me a lot, and I hope it will help you too. So, just scroll down and start reading!
Unlock iPhone in a Mobile Phone Store Near You
If you are not the "hands-on" type of person and want to let someone who's good at something take care of it, you can get the phone unlocked by a technician. All you need to do is to Google "Unlock iPhone Near Me," and it will suggest to you the phone repair shops in your vicinity.
Take the phone to the one that suits you the most, and they will unlock it for you. If this does not work for you or if the price they are asking seems a bit too steep to you, I have all the methods that you can use to unlock the phone. Read the article to find them out.
Use LockAway Software to Unlock the iPhone
Mobitrix LockAway- Unlock iPhone Passcode is an all-in-one iPhone unlock solution that you can use to unlock any iPhone. I can definitely see it become the next big thing in the 'arena of smartphone unlocking.' It is the best tool to unlock your iPhone in my opinion because:
The unlock is permanent, and you will be able to use any sim forever.
It works for all iPhone models from 5S to 13.
The method is easy and fast.
The app is user-friendly.
How to Unlock an iPhone Using LockAway
Here's how you can use the LockAway app to unlock your iPhone to use it with any cellular service provider.
Step 1 – Install the LockAway app on a computer to get started.
Step 2 – Open the LockAway software that you just installed and click start, then connect your device to the computer via a USB cable.
Step 3 – Boot the phone up in DFU mode. If you cannot get the phone to boot in DFU mode, put it in recovery mode and continue.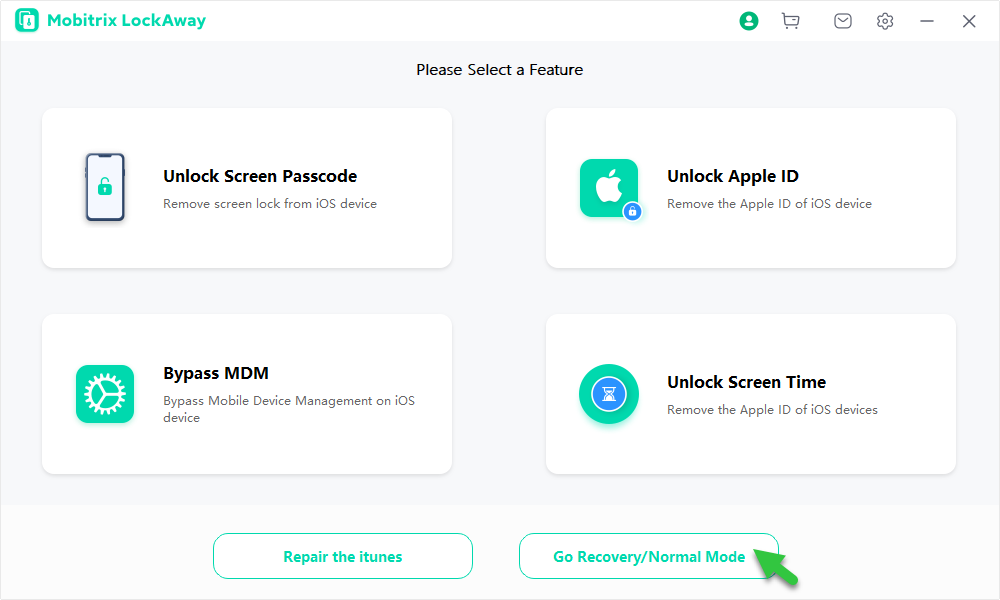 Step 4 – Once the device boots up in DFU/Recovery mode, the device information will be displayed. Click the Download button to download device Keyfile.
Step 5 - Wait for the Keyfile to be downloaded and then you have to verify it.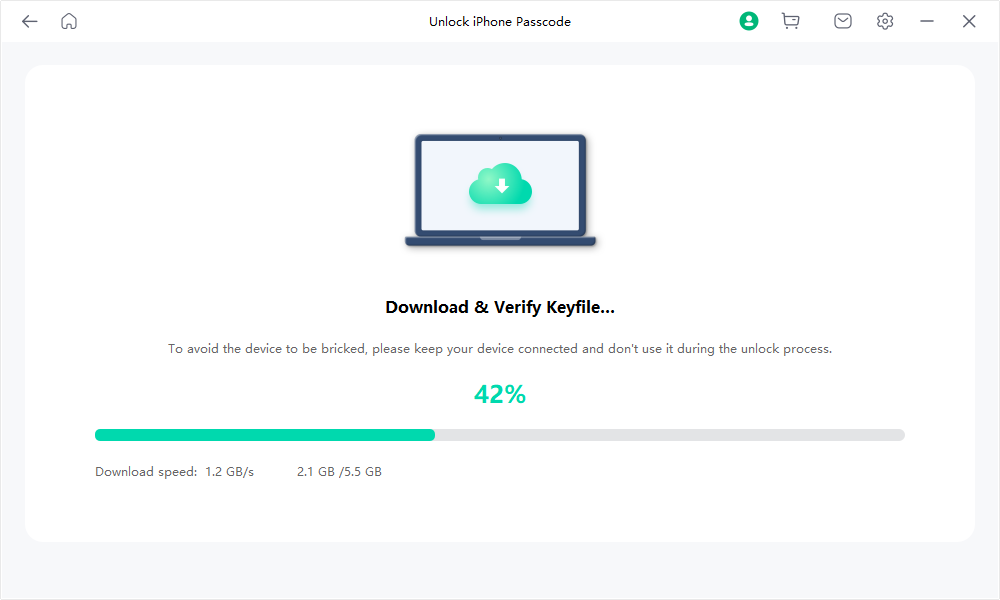 Step 6 – Once the Keyfile has been verified, click on the "Start to Extract" button.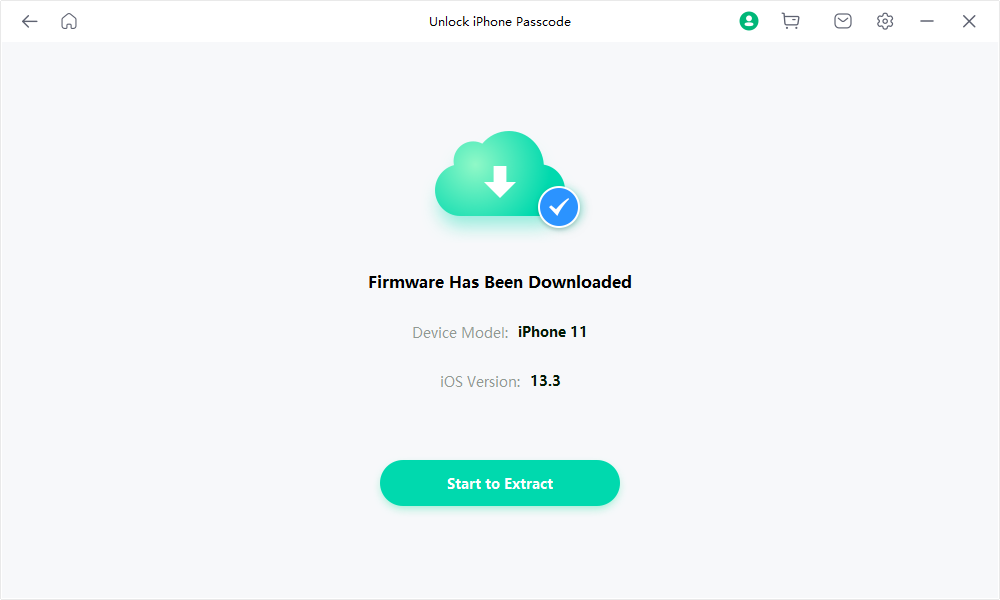 Step 7 – You will be asked twice to confirm. Enter "111111" each time to continue.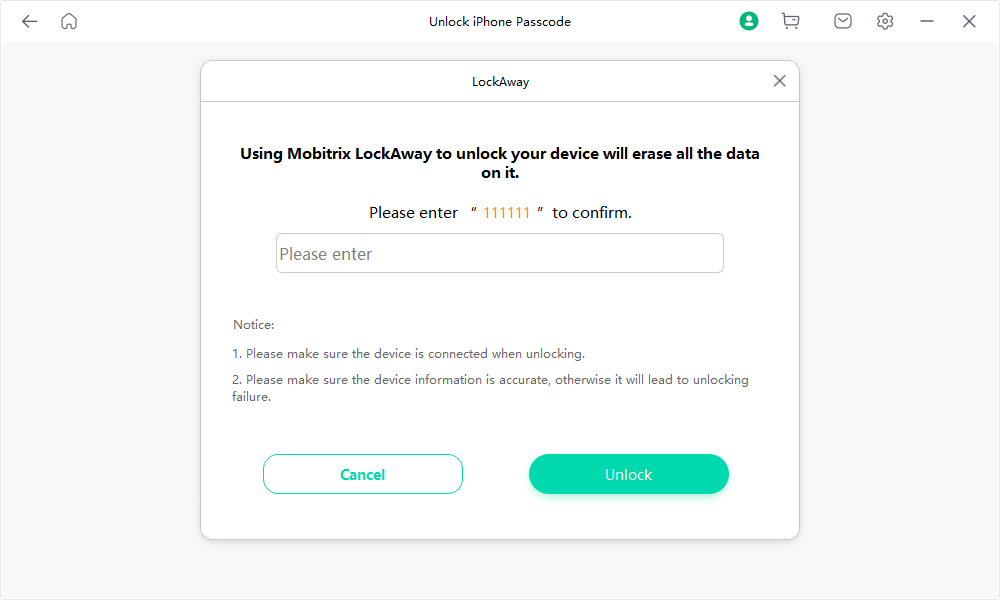 Step 8 – Wait for the unlock process which typically takes a few minutes. Once it completes the phone will be unlocked and all data on it will be erased.
There are other ways to do this, too, that I will be explaining in a bit, but the best method is using LockAway. It does not only make it possible to unlock sim restrictions on the phone but can also undo screen locks, Face ID locks, and all other types of iPhone locks.
If you get this app now, you can use it in the future too, if your iPhone gets locked even if you forget the password.
Unlock iPhone via IMEI
If you have got your iPhone via your carrier or bought one that was tied to a carrier, you might not be able to use it with another carrier. It is because the international mobile equipment identification (IMEI) number, a unique identifier of every device that supports a SIM card, is shown as locked on the database.
I found out that there are two ways to get such a phone to work with another carrier.
Contact the Carrier to Get the Phone Unlocked
There are two things that you need to keep in mind before you move ahead with getting a phone unlocked via this method:
Only your carrier and not even Apple can unlock the device. You will need to request the carrier to unlock the device. They might need you to fulfill certain requirements before the phone can be unlocked and ready to be used with another carrier.
Even after the carrier approves the request, it can take several days to get the phone unlocked.
There can be two cases if you go this way, either you have a SIM card from another carrier to use with your phone or you don't have a SIM card.
If You Have a SIM Card
After your carrier confirms that your iPhone has been unlocked:
Remove the current SIM card.
Insert the new SIM card, and the phone will be activated on the new carrier.
If You Do Not Have a Sim Card
After the phone has been unlocked by the carrier:
Back up your iPhone.
After the backup has securely been saved on a computer or iCloud, erase the iPhone.
Restore the iPhone from the backup you just made to activate it to be used with any other carrier.
This method only works to unlock a phone to be used with a different carrier. If your phone has a lock screen password that you forgot or an iCloud lock, this will not help. In my opinion, you should use LockAway in such a situation.
Moreover, as I said earlier, you will have to wait for a few days to get the phone unlocked by the carrier. If you want the phone to be unlocked immediately, you can follow the next methods that I have discovered and explain for you.
Use IMEI Unlock Services
There are a number of IMEI unlock services out there that can make it possible for you to unlock your iPhone. You can use them to get your iPhone to work with any cellular service provider of your choice.
Some of the good names in this industry include:
IMEL Doctor
Direct Unlocks
O2
However, using these services comes with some drawbacks that make this method not the best approach to get an iPhone unlocked. The disadvantages of this method include:
You will have to share the IMEI number, which is a privacy compromise.
You will have to pay a monthly fee to these service providers to keep the phone working.
They need up to 10 days to unlock the device.
This method does not work with all versions of iOS.
The success rate of this method is not 100 percent.
If you cannot get any other method to work and your carrier just won't unlock the phone, you can use these services to get the phone unlocked. However, as you can tell from the points described above, this is not the best approach to tackle this problem.
Summary
Having an iPhone that is locked and just works on one cellular network is not the best thing to have. There are a number of ways that you can use to unlock such a phone and get it to work with any service provider. I have tried to cover all the effective methods in this article.
All of them come with their own restrictions and drawbacks. In my opinion, the best approach is to use the LockAway app as it gets the job done in the most efficient way and works for all iPhone models.