2021 Ultimate Guide: Activation Lock on iPhone
Activation lock in iPhone is a term that in the iOS world you will often come across. In a comprehensive tutorial, this article will introduce to you what activation is, how to use and how to remove it.
What is iPhone Activation Lock?
Apple as part of its security measure to safeguard your device if it's stolen or misplaced came up with an Activation Lock. Activation lock helps you to remotely lock your phone, you can also use it to track your device.
In the case of last resort, you can use Activation Lock to erase all the data in your device remotely whether it's the pictures, messages, or videos.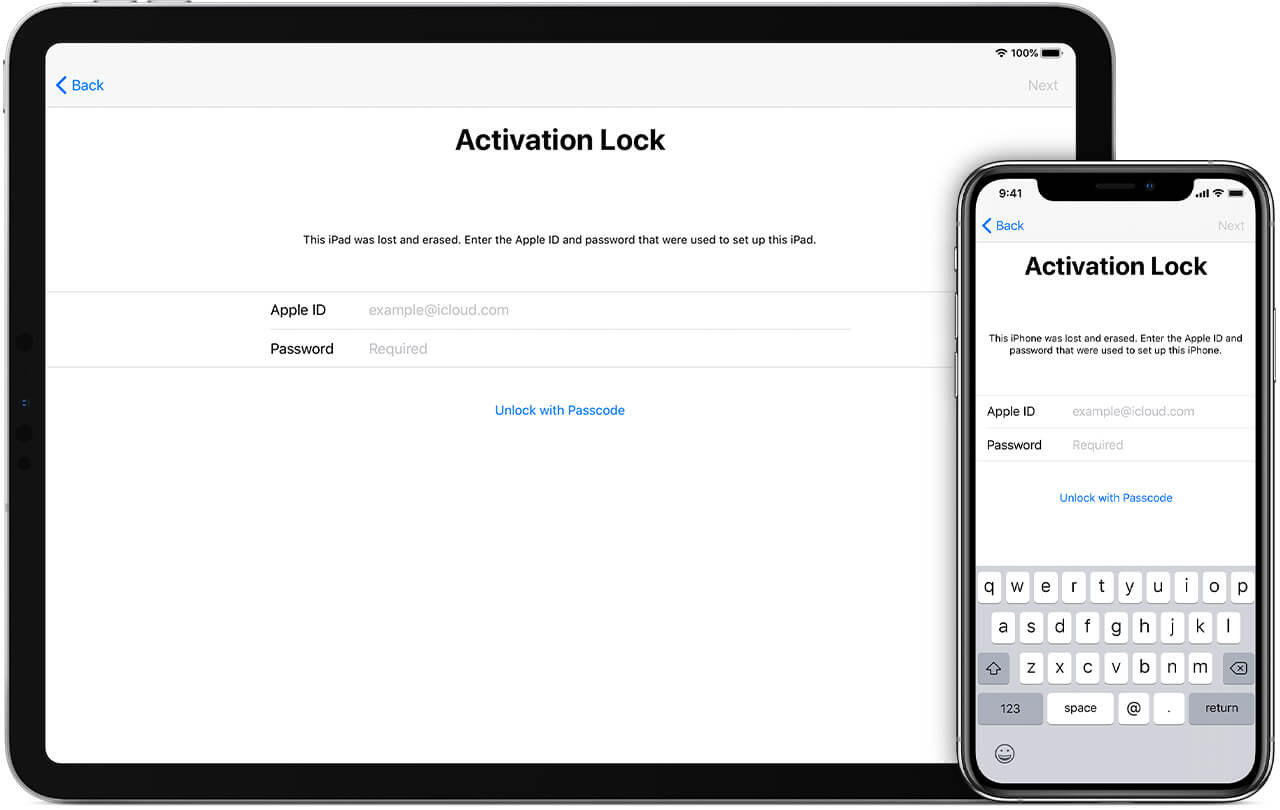 With activation lock, you can hinder anyone from reactivating your device unauthorized, whether it's your iPad, iPhone, or iPod touch.
Activation Lock is a great security feature as a user you should know how to use it to ensure that you fully safeguard both your device and the data in it. That's where the second part of this article comes in, how do we use the activation lock?
How to use iPhone Activation Lock
Activation Lock is a great security feature but unless you know how to use it, your device remains unsafe, let's get started.
Activation Lock automatically gets enabled whenever you turn on Find My on your Apple devices. To check the status of the activation lock, swipe down under settings, in the search box, type "Find My". This is a good way of verifying whether the device you want to acquire or have been gifted is legit.
In an event that your device is misplaced or stolen, the first thing you should do is to mark it as lost in the Find My app. Doing so locks your device's screen and only you can open using the correct passcode.
Moreover, a custom Lost Mode message will be displayed on the device's screen ensuring that it can't be sold to another person as this marks it as a stolen device already. With the custom message displaying, you can erase your device as Activation Lock will work in the background adding more security making it easier for you to locate your missing device.
So far, we are just stating what to do but we haven't touched on how to do it.
There are two ways to mark your device as lost.
One is through your iCloud account, log in to your iCloud account and click on "Find iPhone", enter your Apple ID and password then mark your device as lost.
The second method is via the Find My app, for this, follow the steps below.
Using an Apple device, open the Find My app.
Click the devices tab and from the list, choose the target device.
Under "Mark As Lost", click on activate and follow the instructions displayed on the screen to complete the process.
With the above two methods, you will have marked your device as lost and your device is now secured using the Activation Lock.
How to remove activation lock from iPhone
Activation lock is great but some instances make it undesirable thus the need to know how to remove it.
For instance, you may want to buy a second-hand iPhone but you wish to retain the activation lock or you probably forgot your credentials for the activation lock. For whatever reason you wish to remove the activation lock, the article will guide you through.
Method 1: Turn off Activation Lock on iPad or iPhone
With the correct Apple account credentials, turning off the activation lock is an easy task with the help of the steps below.
Turn on your device, enter your Apple ID or password if you see the Activation lock screen.

To turn off the Activation Lock; open Settings if using iOS 10.3 and above tap on the username at the top then click on "Sign Out", verify your password then click on "Turn Off".

If using an older version, open Settings, tap on "iCloud" then "Sign Out", verify your password the click on "Delete from My iPhone",

Click "General" then click "Reset", click the "Erase All Content and Settings" option.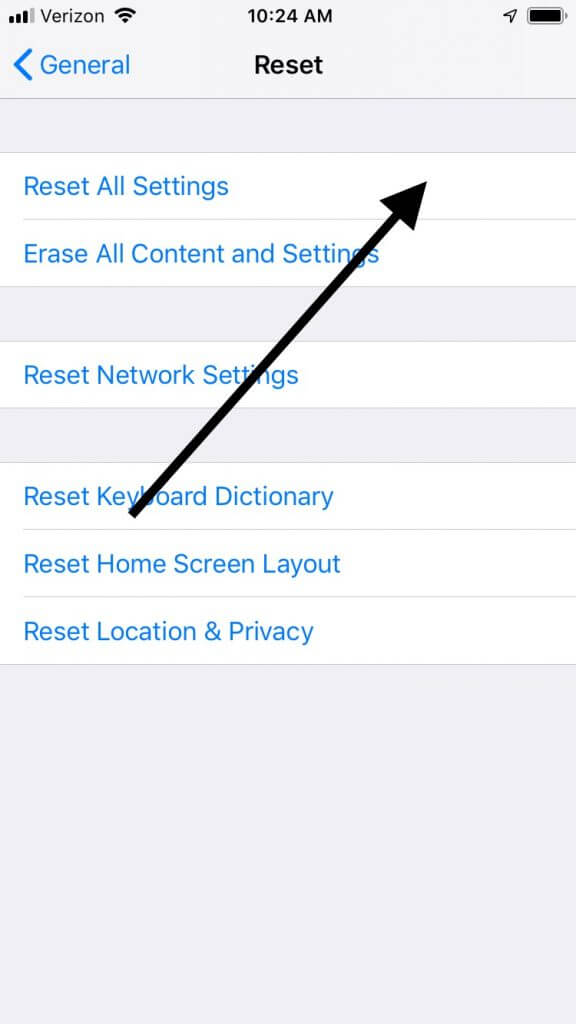 Your device will now restart and the Activation Lock will have been removed.
Method 2: Remove Activation Lock via iCloud
In a case that you don't have the account details of the device or you are not the owner, you can still remove the Activation Lock however, you must involve the registered owner in the removal process.
To remove the Activation Lock, the registered should do the following:
Using their Apple ID, sign in to their iCloud account.
Navigate to "Find iPhone".
Using an Apple device, open the Find My app.
Choose to "Erase[target-device]".
Click on the option to remove the device from the account.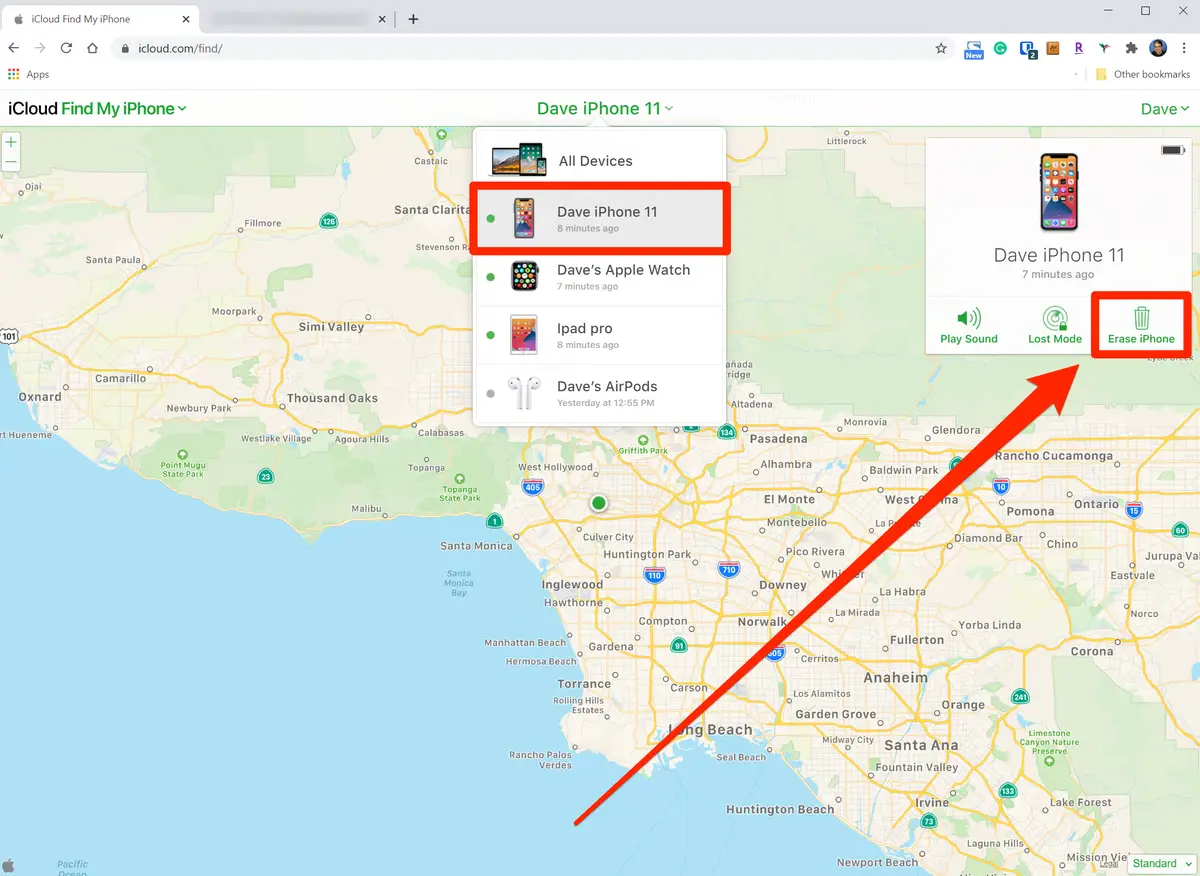 Once the owner does that, all you now need to do is to restart the device and the Activation Lock will be have been successfully removed.
Method 3: Ask Apple to remove it for you
Apple can also remove the Activation Lock for you however, for them to accept your unlock request, you must show ownership proof of purchase and ownership of the device to be unlocked.
Moreover, Apple won't unlock the Activation Lock if they fail to verify the device or if the device has been reported as stolen or missing. If you can show proof of ownership, then this method is best suited for you.
You can do this in two ways.
One: visit your local Apple Store, ensure you carry along your device and documentation showing proof of purchase and ownership.
The second method is via requesting through Apple Support. To do this,
Visit Apple's Support website.
Click "Get Started".
Read and accept their Privacy Policy.
Request Activation Lock support by entering your email and serial number and if accepted, Apple Support will reach out to you.
Method 4: Remove activation lock from iPhone via LockAway
So far, the article has discussed most of the available methods that you can use to remove the iPhone Activation Lock. However, most of those methods are time-consuming, complicated and not all of them guarantee success in removing the Activation Lock, during which you might waste a lot of time on it but gain nothing except a useless iPhone with an unstoppable pop-up screen of Activation Lock.
Once your iPhone is locked, it's an indirect way of restricting you from using it unless you authorize yourself with your Apple ID and password.
This arises the need for a professional, faster, simple, and more effective method to use to remove the Activation Lock with ease. Mobitrix LockAway- Bypass iCloud Activation Lock is the better alternative tool to help you bypass the Activation Lock.
LockAway can remove various Activation Locks such as;
Used iPhone with an activation lock.
Unable to visit App Store.
Limited iPhone features.
Frequent asking for credentials.
The benefits of using LockAway are:
It's very easy to use, with a few steps involved.
It is very effective as it grants you a lifetime license to use.
LockAway supports all iOS versions and iPhone 6s to iPhone X.
With LockAway, you can easily remove the Activation Lock by yourself securely.
How to use LockAway to remove your Activation Lock:
Connect your iDevice to your computer.
Select unlock mode.
Remove iPhone Activation Lock.
Tips to note regarding Activation Lock of iPhone
At this step, you should now have been able to remove the Activation Lock from your device or at least be in your comfort zone using it. However, we need to take a few notes for the sake of the future to evade the Activation Lock problem from rehappening.
Tips:
1: Before you make your final purchase of a device, ensure you verify that the device doesn't have an activation lock. To verify this, once you turn on the device ensure it doesn't request from any passcode. Moreover, begin the setup process and if asked to enter the owner's Apple credentials, this implies it not yet erased ask the owner to erase it and remove the device from their account.
2: In an event that you want to gift someone with your device or send it for service, ensure that Find My [device] is turned off, remove the device from your Apple Account, sign out from your iCloud account and erase all your settings and content. You can now gift out your device.
Summary
In conclusion, this article brings to light what Activation Lock is and provides a hands-on tutorial on how to use and remove it through iCloud remotely, Apple support, and LockAway.
Among the methods addressed, LockAway stands out as the most recommendable and easier method to remove your activation lock.